How Adoption of Online Booking System Took Place?
Stay in vogue with technology and use the online booking system to increase your productivity.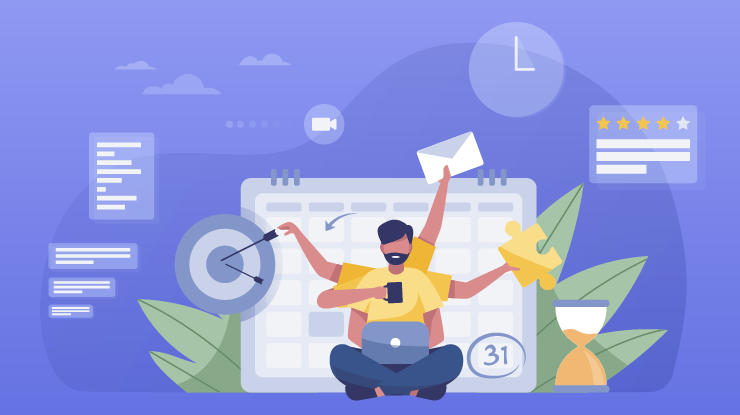 "The mission of Booking is to empower people to experience the world. Whatever people want to do, wherever they want to go, they can book it with us."
Innovation, helped by the rampage of COVID-19, has forced businesses to embrace online scheduling software. Before this, businesses needed to struggle with sifting through missed calls, double book appointments, and forgetting bookings and cancellations and voicemails.
The operation requirement of businesses across the world is changing, hence the need to use online booking systems. The coronavirus outbreak forced organizations to leverage the software to manage their businesses from home. Most businesses referred their customers to their booking pages for appointments during the pandemic.
Without the stress of manually attending to customers, businesses enjoyed increased efficiency and focused on other services. At the same time, customers enjoy more freedom in self-booking for appointments.
With the use of an online booking system, businesses have found a way to adapt and handle many customers without physically interacting with them. This ensures a safer working environment for both staff and customers. Only special cases are in-person appointments made.
It is now easy for businesses to integrate online appointment scheduling into their daily tasks. Some platforms offer free online appointment scheduling systems to allow businesses to manage their booking procedure easily.
However, free booking systems offer a watered-down version of the full software. Some software allows the use of the full features of the system but for a limited amount of users. In all, you can comfortably automate the whole booking process of your organization while you focus on other revenue-generating tasks.
What is Online Booking System?
Online Booking is a software product that allows a potential customer to book an activity or service through a website or social media pages. The software helps businesses to streamline the booking process. Furthermore, It can manage booking appointments and cancellations, rescheduling, and online payment processing. The online booking system can also send automated reminders to customers about events and occasions.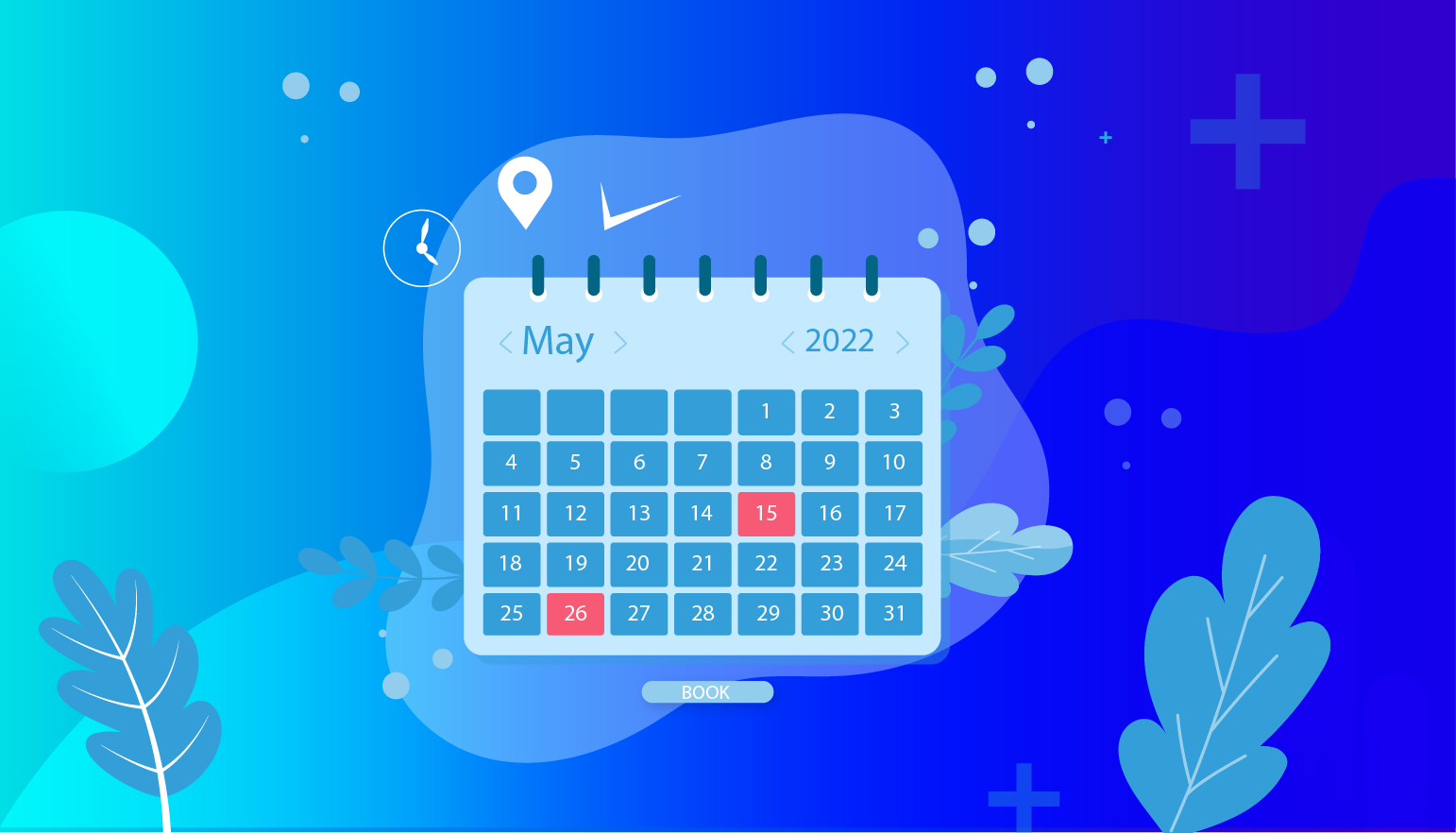 Businesses now find it easy to manage activities from their end and for the customers too. Now, you can keep all your appointments in a place while your customers can make several bookings at once. This frees up your time and increases the capacity of bookings you can handle at a time. Ultimately, you get more sales and profits.
How Online Booking System Works?
The software works by handling both the back-end business owner's side, the front-end customer's side, and the integration when a customer books an appointment using the software, the service provider and customer receive an instant appointment confirmation.
The front-end booking side of the free booking system is the side that enables the guests to handle the booking system alone. You have a great website with several hundred visitors who couldn't book and pay for themselves. The software works by plugging into your website and making it possible for guests to browse through your products and viewing the availability of each. Also, the program completes the booking steps and completes a payment gateway before sending the invoice of the booking procedure into your inbox.
The back-end is a part of the booking software that only you and your staff have access to. You can take your hands-off daily booking tasks and focus more on the bigger picture with the back-end. This makes it easy for you to enjoy the online booking systems benefits and enjoy real-time reports. However, you need not move a finger to set up this part of the software. Once you have set up the front-end and the integration of the software, the back-end automatically sets up. All you have to do is check-in, update your booking lists, input new bookings, assign inventory, update staff on individual activities, etc.
The third part—third-party integration—connects your booking software with your browser. Since your free booking system acts as an ecosystem where you can plug anything about your business, integration enables you to bind your online software and initiate a common mission as data passes through them. For example, syncing your booking system with a Botup enables chatbots to engage your customers to increase their user experience automatically.
Complete integration with all the software you use in your business will make it easy to complete severe business processes all in a place. Once a process is initiated, several layers of tasks are initiated at once and completed. This is why 500apps initiated an all-in-one strategy by developing all the varieties of software your business needs to increase its productivity. With a click, you can handle a multi-layer integration across all the software at a go.
How Online Booking Helps Businesses?
1. Saves Time and Money
Some businesses have devised a way to reduce the cost of manual bookings by using external portals that handle the whole booking process. However, using an online booking system further saves you time and money. Using booking software cuts off the costs of a traditional system and go-betweens.
Automate the Process of Booking Appointments to Spend Less Time on Admin Work Sign Up 14 day Trial
Also, you can save a lot of money paid to an admin. Automated booking software can perform several tasks simultaneously like checking the availability to avoid double booking, collecting customer information, sending email confirmations for bookings, and updating availability. Hence, saving you several layers of admin work you don't have to pay for.
A free booking system also allows you to get paid quicker. Since there is no physical communication, you can easily require that all customers prepay for activities and appointments. This earns you money faster than the physical process, where customers can plea and invoke excuses not to pay outright. Since you have been prepaid, you can properly plan for the event without worrying about payment.
2. Reduced Staff Workload
Using the traditional method of booking systems is both tasking and expensive. You need a sizable amount of staff members to run the phone, especially if you have a large stream of customers daily. Apart from the financial remuneration of the staff, there is a chance your employees finish each day worn-out and dragging their feet home since they have to manage so many—difficult—people at a time over a long period. Also, accuracy is not guaranteed, as things can get muddled up somewhere along the line.
With free scheduling app, you automate the whole process. You need not put a staff member in each stage of the booking process. The software will handle booking, scheduling, taking payments, checking for mistakes, sending reminders, and many more with little intervention from your employees. It is a simple way for your customers to book; therefore, it takes a huge load off the shoulder of your staff. They smile more and get to focus on other better ways to hone their talents.
3. Virtual Appointments
More businesses are moving online to no fault of theirs. The future of the world is online. People can easily connect with others thousands of miles away with a few clicks. Therefore, there is a surge in virtual appointments in industries, as more organizations need to interact and uses video conferencing.
An effective online booking system should be able to handle your video meeting schedules. With a few clicks, you can integrate your video conferencing into your browser and turn your browser into a virtual meeting space. All your customers need to click a link at a scheduled time to initiate a face-to-face virtual meeting with you.
This feature was particularly helpful in the thick of the Coronavirus pandemic. It helps businesses stay functional and also keep their customers and staff safe.
4. Empowers Customers
On average, customers spend about 8 minutes making a booking via the telephone or physical presence. With just a few clicks, this is cut down to about 2 minutes. The most noticeable feature of this new process is the freedom customers enjoy.
Free online appointment scheduling gives customers the freedom to choose their preferred appointment slots at anytime.no longer are they required to appear before employees within stringent working hours. In an era where more of our lives are subject to stricter controls, businesses can give customers a little bit of freedom when making bookings.
Now, businesses can direct customers to their online booking pages and let them wander while they spend more time on other day-to-day activities.
With Schedule.cc, you can customize your business booking pages with unique URL, business, logo and branding, reviews, and Instagram posts. Having a customized and personalized booking page, more customers will trust your organization for subsequent purchases of goods and services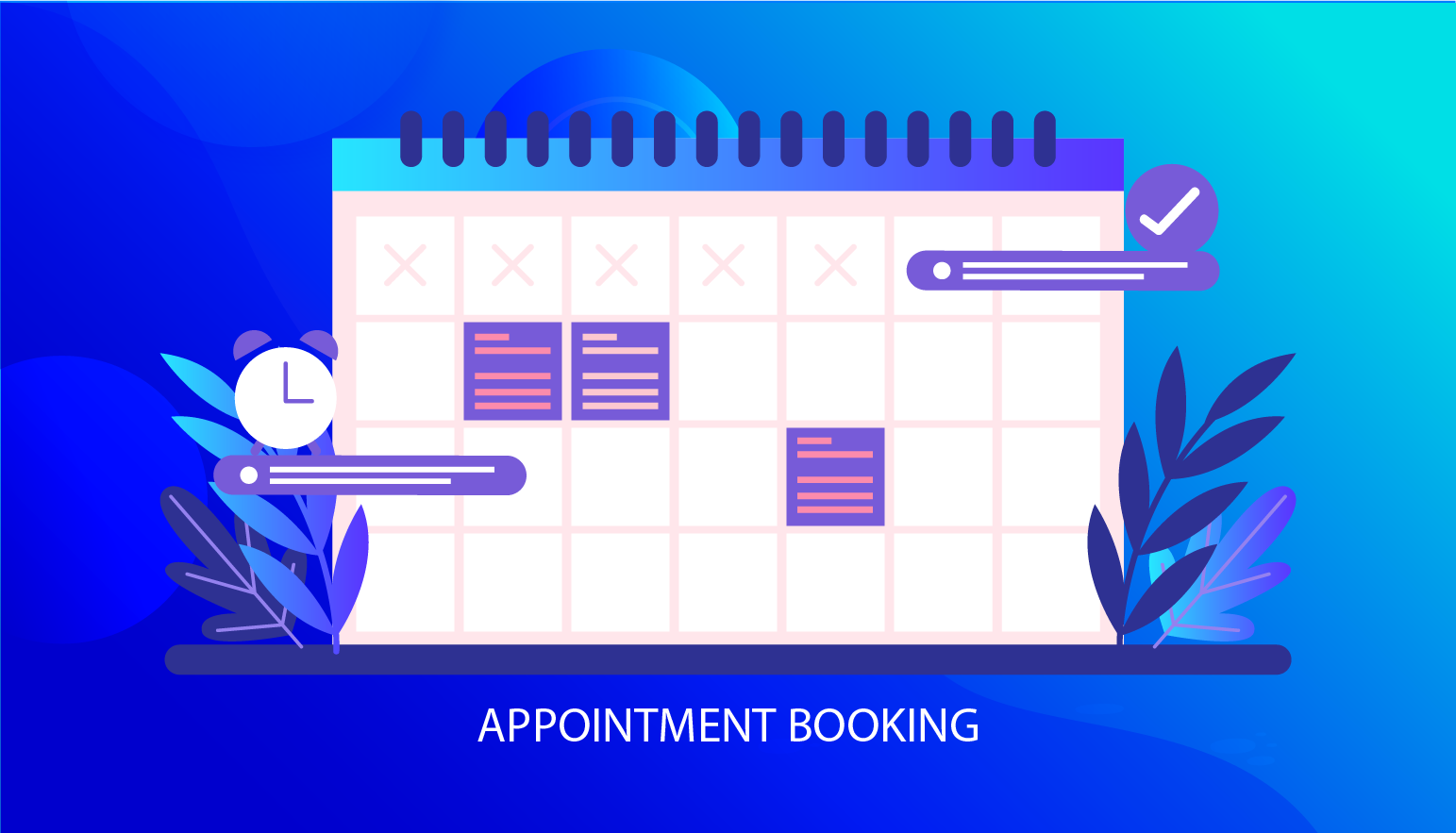 5. More Insights About Your Business
Online booking systems provide you with a dashboard of analytics that you can use to grow your business. You can use the statistics from the software to recognize your most popular seller, the most requested time slots, etc. since the software is embedded with add-ons for maximum productivity. You can use analytics to know the most used add-ons and analyze why they are frequently used. This will help you structure services you can add to your business for expansion.
Knowing what your customers need will help you streamline your resources on what truly matters. Therefore, you save a lot of money that would have been wasted on offerings that add nothing to your business.
6. 24/7 Bookings
An online booking system enables you to open your booking service 24/7. This allows customers to place their booking at any time of their choosing. As the booking software does not take breaks, nor time-off, you are assured of a continued representation online. This assures you that your system is available to take your customer's request at all times.
This will increase sales as customers can make a booking from anywhere and need not obey any strict open-hours regime you might implement. Therefore, it will be great for your business if you choose a booking system that is reliably online over the day, every week, all year long.
. Schedule.cc
Schedule.cc is my recommended appointment scheduling software. With Schedule.cc, you can innovate your business and adapt to online booking. It allows you to organize your business hours and allows your customers to quickly book appointments from anywhere at any time. The software is online 24/7 as it uses a cloud-based server, making it a very reliable option for your business.
With $14.99, you can use Schedule.cc and 37 other relevant software for your business.
Conclusion
"If you're afraid of failure or getting it wrong, you'll never truly innovate or disrupt the market."
Sooner, rather than later, you need to adapt to online booking system tips. Technological innovation is ever dynamic, and it doesn't look like it will look back. Therefore, you need to place your business in a strategic position for ease of business. Make your customers comfortable and save a lot of money at the same time
Online booking system adoption will move your business to the next level. If you fail to follow this evolving storm of technology, you risked being rooted out of place, as your business will be redundant, and you will lose customers to other progressive systems.
Discover Why Schedule.cc Stands Out
#1
Scale your appointments using online scheduler, email signature and bots
#2
Embed calendar on website, blog, and emails to speed up appointment scheduling
#3
Engage over an HD audio, video calling and through built-in video conferencing tool, 500Conference
#4
Sync Google, Outlook, and iCal calendars & stay up-to-date
#5
Reduce no-shows with automated appointment reminders
#6
Integrate with AI chatbot, BotUp, on website and capture leads faster
#7
Automatically schedule appointments post successful payment confirmation
#8
Share schedule links in your Gmail using powerful extension
#9
Unbelievable pricing - the lowest you will ever find
#10
Everything your business needs - 50 apps, 24/5 support and 99.95% uptime
Join the SaaS Revolution
All-in-One Suite of 50 apps

Unbelievable pricing - $14.99/user

24/5 Chat, Phone and Email Support