Online Appointment Scheduling System To Look For in 2023
Customers can arrange appointments online through a gateway provided by an online appointment scheduling system, and businesses can track and manage those appointments.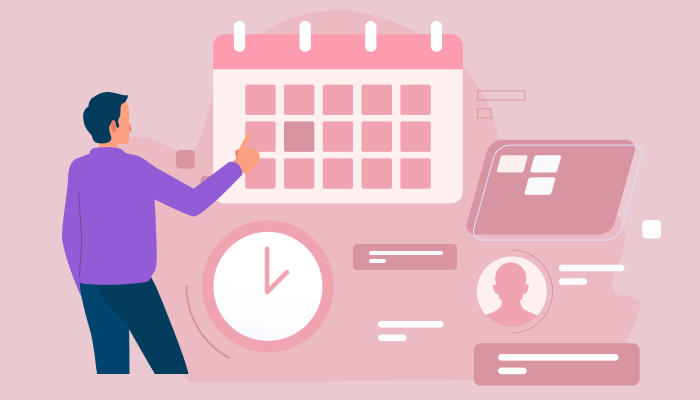 Businesses can use this software to schedule meetings, browse calendars, print forms, and schedules, alter schedules, and enforce scheduling policies. Built-in, automatic emails (reminders, follow-ups, cancellations, rescheduling, etc.) and/or notifications, online service payment, personalized profiles, and calendar integrations are some additional capabilities that may be available. Many different company sectors, including those in the health and wellness industry, the salon and beauty industry, professional service providers, and the medical industry, employ these technologies. Online scheduling tools can be integrated with a variety of applications, including content management systems, website builders, email clients, and calendaring tools.
A product must meet the following criteria to be eligible for the Online Appointment Scheduling category:
A scheduler that administrators and numerous users may access, control, and change
Several calendar views at the user's disposal
Obtain the names and addresses of appointment-makers
Notify clients of upcoming appointments
What to Look For in an Online Appointment Scheduling System?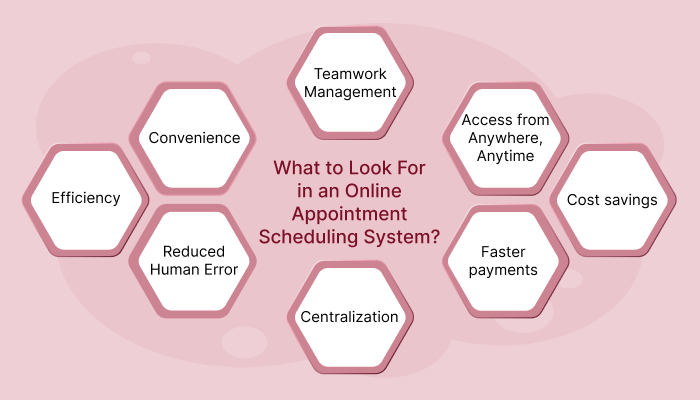 i) Efficiency
Increased efficiency is among the most important advantages of online appointment scheduling systems for businesses. Utilizing scheduling software can help you spend less time maintaining your schedule manually and communicating with clients via phone calls and emails. Online calendars make it much easier to manage your schedule and keep track of what's on your list. You can spend more time doing tasks and less time preparing as a result.
ii) Convenience
One of the biggest advantages of the online appointment scheduling system is how convenient it is for both you and your clients. Your customers can view your availability and arrange or cancel an appointment with you at any moment when you use an online appointment scheduling tool. Additionally, meeting management on the go is made possible by the accessibility of appointment scheduling solutions on mobile devices.
iii) Reduced Human Error
Due to human error, manual scheduling is prone to overbooking and cancellations. Software for scheduling appointments might help you stay consistent and improve customer satisfaction.
iv) Teamwork Management
Many scheduling tools let you assign team members to tasks so they can work together efficiently, communicate ideas and thoughts, and monitor progress. Being a business owner will make it simple for you to lead your team, assign tasks, manage your team's schedule centrally, and provide feedback to boost productivity.
v) Centralization
Numerous online appointment scheduling systems offer a central location for managing, storing, updating, and analyzing client data. This has a variety of benefits, including preventing the entry of the same information for the same customer, enabling any team member to obtain relevant client information quickly and simply, and decreasing the amount of documentation.
vi) Access from Anywhere, Anytime
Nowadays, a lot of businesses utilize remote workers, including international teams. Given this, a major advantage of the online appointment scheduling system is having simple access to your team's calendar as well as information on appointments and clients from anywhere in the world at any time.
vii) Faster payments
The ability to get paid for your services is made simpler by the integrated payment systems included in several scheduling apps. You can ask for payment in advance (as soon as your client makes a reservation) or immediately following your encounter. Using scheduling software, you may determine fees based on the service and the team member providing it, as well as define policies for refunds in the event that customers need to cancel appointments.
viii) Cost savings
The automation process results in cost reductions. Larger businesses typically employ a receptionist to handle the time-consuming task of making, changing, and canceling appointments. But with online appointment scheduling software, a receptionist is no longer required.
Additionally, no-shows can be decreased using scheduling software by using automated appointment reminders. Appointments can be canceled by clients for a number of reasons. Automated reminders come in very handy here. Clients are more likely to show up when they receive a reminder about impending meetings from a notification system. You won't suffer a revenue loss as a result. Additionally, as previously noted, scheduling software saves you a ton of time. The more time you can invest in offering services directly as opposed to doing administrative duties, the more money your company will be able to make.
Here's the List of Online Appointment Scheduling System Software
1. Schedule.cc
The procedure of setting up appointments is automated by the use of a program called Schedule.cc. It offers businesses and individuals a centralized online appointment scheduling system for making appointments, assisting them in more effectively managing their time. When booking appointments manually, Schedule.cc increases accuracy, saves time, and lowers costs. Below are the unique features of schedule.cc, an online appointment scheduling system.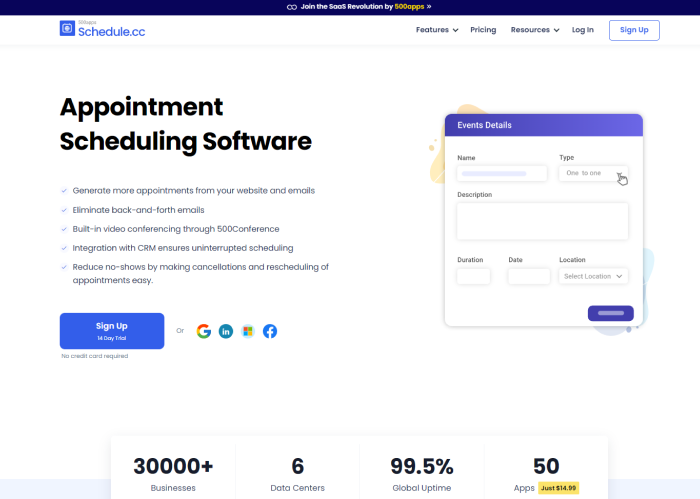 Increase your appointment-making through emails and your website.
Stop exchanging emails back and forth.
Built-in video conferencing through 500 Conference.
By making it simple to cancel and reschedule appointments, conference integration with CRM guarantees uninterrupted scheduling and lowers no-shows.
Increases customer satisfaction with convenient online booking Sign Up 14 Day Trial
2. Calendly
Calendly, an online appointment scheduling software, is used for setting up meetings effectively and professionally, doing away with the burden of back-and-forth emails so you can resume your work. Calendly, which is already known as the leader in easy scheduling for more than 50,000 businesses and 10 million users worldwide, now provides enhanced capabilities for teams with strong collaboration capabilities, solid administrative controls, and enterprise-grade security and compliance.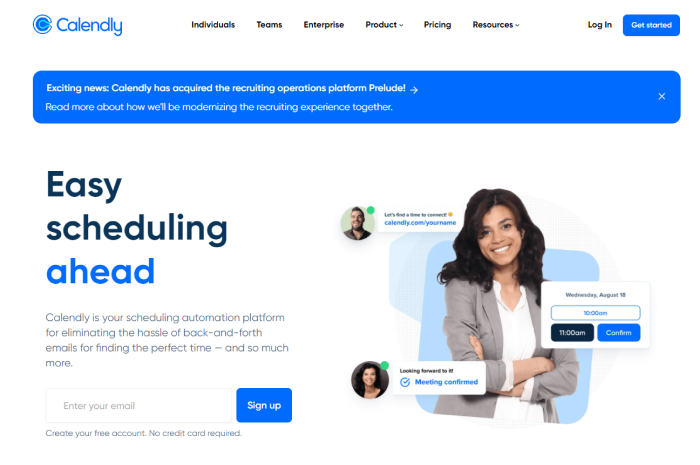 It's understandable why Calendly is favored by organizations like Twilio and eBay, as well as Dartmouth and Gartner, given its integrations with Zoom, Salesforce, Google, Microsoft, Slack, Zapier, and more. Connect right away. Provide the quick, flexible access to your business that your visitors and consumers want. automatically assign time is running out. Automatically assign the appropriate attendees to the appropriate meetings based on your preset criteria. More
3. Groove
With the help of the online appointment scheduling app Groove, revenue executives may increase revenue-per-rep for the entire company. Salesforce is simple to access and update from anywhere a seller works, whether that be in the office, at home, or on the go, thanks to Groove, which simplifies administrative duties.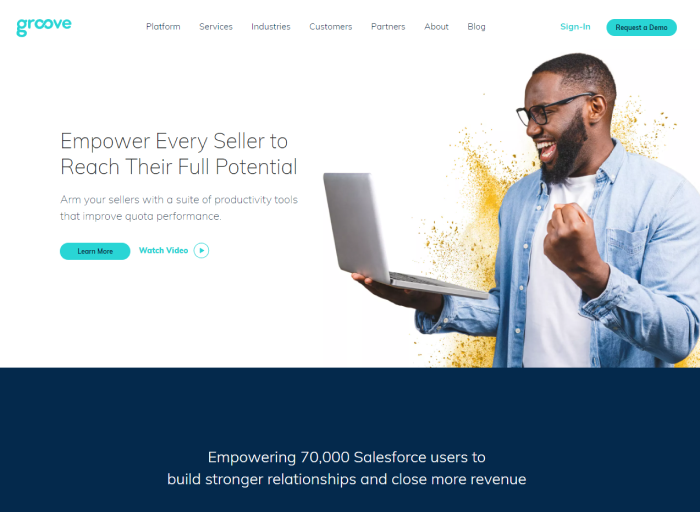 Groove gives salespeople the tools they need to perform to their very best, whether that means developing repeatable playbooks or utilizing AI to transform difficult data into useful insights. Groove is used by more than 70,000 users at clients like Google, Atlassian, Uber, and Capital One to increase productivity. Since 2020, Groove has been recognised as one of the Inc. 5000 fastest-growing privately owned companies in the United States and has placed first in enterprise customer satisfaction on G2 for more than three years running.
4. Vendasta
More than 60,000 partners using Vendasta, an online appointment scheduling system, may sell digital goods and services to more than 5.5 million small and medium-sized businesses (SMBs) worldwide. These partners include media businesses, marketing firms, and independent software vendors (ISVs). These organizations may quickly adopt new solutions from a market of cloud-based technologies using the Vendasta Platform, which they can then offer to SMB clients as their own brand.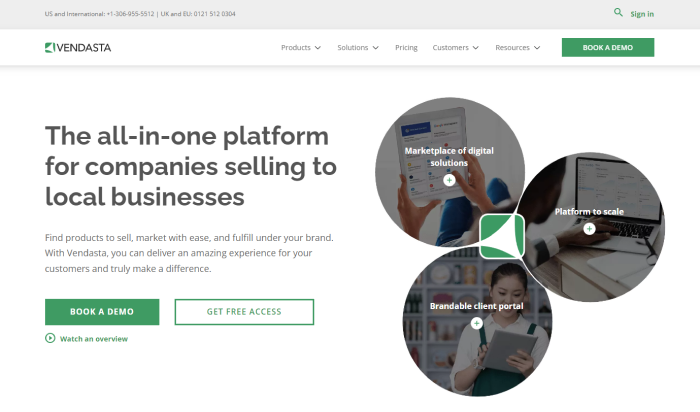 The platform offers integrated CRM, sales tools, and AI-driven marketing automation to simplify go-to-market. Project, order, and billing management systems are also included to aid in scaling through robotic process automation. For all solutions acquired under a Vendasta customer's brand, SMBs are given a single login. They benefit from a single integrated dashboard that includes tracking, context, and prescription.
Final Words
Your scheduling procedures may be greatly improved, your efficiency can be increased, and your firm will make more money with the help of the online appointment scheduling system software called Schedule.cc.
Discover Why Schedule.cc Stands Out
#1
Scale your appointments using online scheduler, email signature and bots
#2
Embed calendar on website, blog, and emails to speed up appointment scheduling
#3
Engage over an HD audio, video calling and through built-in video conferencing tool, 500Conference
#4
Sync Google, Outlook, and iCal calendars & stay up-to-date
#5
Reduce no-shows with automated appointment reminders
#6
Integrate with AI chatbot, BotUp, on website and capture leads faster
#7
Automatically schedule appointments post successful payment confirmation
#8
Share schedule links in your Gmail using powerful extension
#9
Unbelievable pricing - the lowest you will ever find
#10
Everything your business needs - 50 apps, 24/5 support and 99.95% uptime
Join the SaaS Revolution
All-in-One Suite of 50 apps

Unbelievable pricing - $14.99/user

24/5 Chat, Phone and Email Support