The Best Scheduling Apps to Look in 2022
The world we live in now is more advanced than ever before. Each day, our dependency on digital activities grows, but since these innovations solve so many problems for us, who can say we shouldn't use them?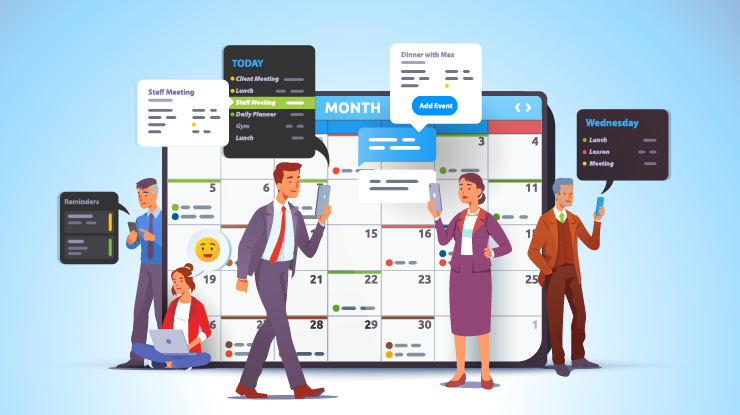 They came to our rescue in 2020 when the world was brought to its knees by the COVID-19 pandemic. People were urged to remain indoors, which forced many to turn to digital means for solutions.
Thanks to digital devices, people were still able to communicate. In addition, after getting over the initial shock of the outbreak, businesses that had moved their franchise to digital channels also started to do well.
That was two years ago; these days, things are have started returning to normal, which means small and large businesses have to rethink how they do business, but one thing is sure — they can only move forward.
Many people suddenly got the privilege to work from home meant a lot of adjustment was needed regarding work ethics.
Many found it hard to juggle working from home with being at home — usually with all the kids — and time quickly became an even more scarce commodity.
Despite that, people still spend a lot of time scheduling and tracking their meetings. In fact, according to a recent survey, employers can spend between 2 to 12 hours each workweek on scheduling tasks.
Appointment scheduling apps like Schedule.cc can simplify the process for you by automating the scheduling process and syncing to your calendar.
A suitable meetings scheduler makes scheduling meetings easy and direct, allowing you to focus that attention on something more productive.
So if you are yet to have this kind of software equipped, now may be a good time to rectify that. However, before deciding on one, take note of its features first.
If you're not already familiar with scheduling app and don't know which ones are suitable, then you've come to the right place.
In this article, we'll be making a list of some of the best software out there. However, before that, let's talk about what makes good scheduling app.
How do You Recognise a Great Appointment Scheduling App?
Appointment scheduling app is beneficial for both individuals and organizations because it caters to tedious tasks including, canceling and rescheduling appointments for clients.
This way, more meetings get scheduled, and you and your staff get extra time to focus on more tricky activities. Here are some necessary features a good appointment scheduling app should possess:
i) Customization:
The software should not be rigid to allow you to tailor the booking experience according to your needs. So, for instance, a journalist's scheduling appllications won't have the same look as a sales agent and so on.
A good appointment scheduling system should allow you to select the time and place and also give you access to reasons why you have an appointment in the first place. In addition, the app should be able to generate a short survey that first-time clients can fill out.
ii) Payment Processing:
This saves you from losing out on revenue from last-minute cancellations. A good scheduling application should be able to handle taking payments online ahead of time as this is crucial for many businesses.
iii) Calendar Syncing:
This is very important. If you're using good software, you will be able to sync the software with your Google, iCloud, or Outlook calendar so that the marked days, including public holidays and days off, can be seen on either end.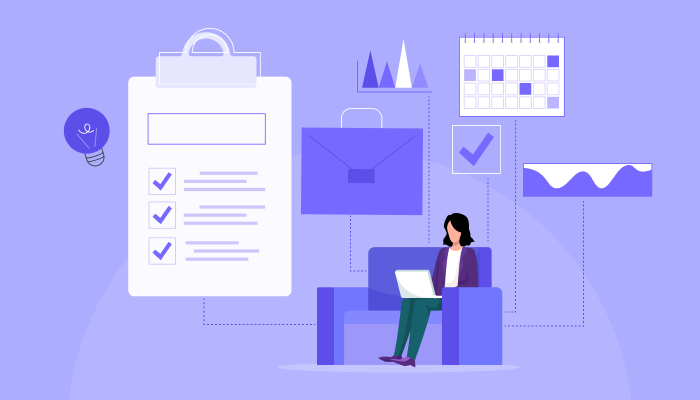 iv) Compatibility:
The app should be equipped with different options to allow your client to schedule meetings via various media, e.g., Instagram, Twitter, and Facebook.
v) Device:
Depending on your work ethic, you might feel more comfortable using a particular device. However, a good scheduling application should support it regardless of what device you use.
Now that you know the qualities you need to look out for in good scheduling app, let's move on to some examples of them. Here are the top three that made our list:
1. Schedule.cc
This is an all–in–one appointment scheduling app you can use to automate your calendar. It grants you the ability to schedule your appointments in real-time and do many other cool stuff we'll list below.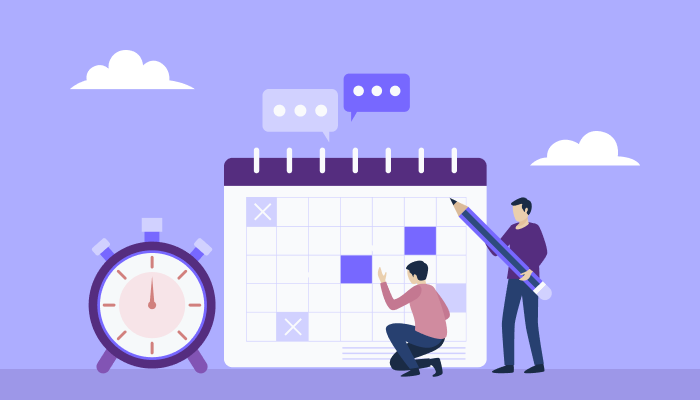 Get Detailed Report: Schedule.cc gives you day-wise, date-wise, and category-wise appointments reports and insights on all the scheduled events and meetings.
Plan Your Events Efficiently: This software makes planning and scheduling events a simple task by sharing your event bookings links with your customers. This will allow your prospects to book events instantly.
Calendar Integrations: You can integrate your Schedule.cc calendar with Google Calendar, Microsoft Outlook, and Mac/iPhone.
Schedule Appointments: Give your customers the convenience of scheduling and canceling appointments with just the click of a button.
Send Instant Reminders: Schedule.cc allows you to notify your clients with real-time reminders and notifications to update their schedules, including updates, reminders, and confirmation emails.
Embed calendar on website for direct bookings Sign Up 14 Day Trial
2. Calendly
Calendly is free-to-use scheduling app that helps manage your staff schedules. You can book appointments wherever you want with web-based and mobile-based solutions.
You'll be able to create schedules within minutes and distribute them to several people in real-time. You and your workers also get to customize your availability at any time of any day, with all those who need to know getting notified of your actions immediately. Their paid plan starts from $8/month, and you get the option of a 14-day free trial.
3. Acuity Scheduling
Acuity is special because it is a cloud-based scheduling solution. It allows workers to monitor their availability in real-time and adjust their schedules depending on the insight they receive.
This software is famous for its friendly user interface and various handy functions. For example, it lets you automate your schedules and sync your calendars according to the user time zones.
Conclusion
You know what online appointment scheduling app is all about now, and you've got our top three recommendations. They're all great tools, but our money is on Schedule.cc by 500apps, and if you made it this far, you know why. So check it out today, see if you don't find yourself in the comments furiously complimenting the service.
Discover Why Schedule.cc Stands Out
#1
Scale your appointments using online scheduler, email signature and bots
#2
Embed calendar on website, blog, and emails to speed up appointment scheduling
#3
Engage over an HD audio, video calling and through built-in video conferencing tool, 500Conference
#4
Sync Google, Outlook, and iCal calendars & stay up-to-date
#5
Reduce no-shows with automated appointment reminders
#6
Integrate with AI chatbot, BotUp, on website and capture leads faster
#7
Automatically schedule appointments post successful payment confirmation
#8
Share schedule links in your Gmail using powerful extension
#9
Unbelievable pricing - the lowest you will ever find
#10
Everything your business needs - 50 apps, 24/5 support and 99.95% uptime
Join the SaaS Revolution
All-in-One Suite of 50 apps

Unbelievable pricing - $14.99/user

24/5 Chat, Phone and Email Support