Deconstructing Seven Types of Appointment Scheduling: Explore Here
In an organization (especially business organizations that offer paid services), appointment scheduling is one vital factor that facilitates the satisfaction of the customers. If not done properly with a reliable appointment scheduling app such as the Schedule, appointments set for a rendition of products or services to customers will be missed more often and cause poor customer satisfaction.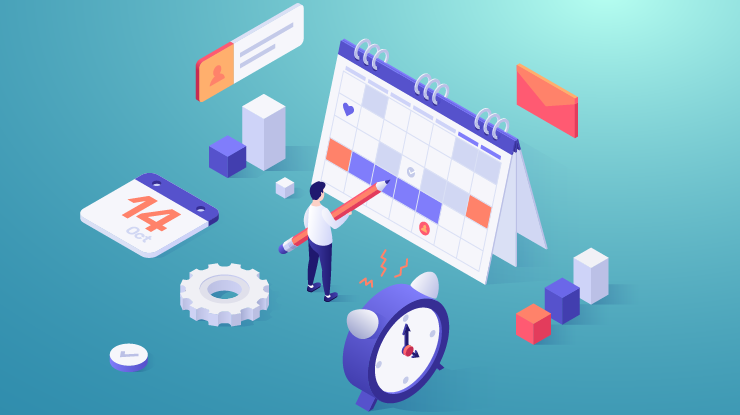 Time is an unquantifiable asset that should not be wasted in life. Especially in a business where customers always want to be served as soon as possible. An American writer, Don Marquis, once said, "Punctuality is one of the cardinal business virtues: always insist on it in your subordinates." He emphasizes the value of time and punctuality in the rendition of service increases the value of the service rendered.
In the world of finance and business, individuals prefer patronizing products and services that are delivered faster. To this effect, businesses have now adopted scheduling appointments as a reliable method of punctually meeting up with customer demands and offering better customer satisfaction.
What is Appointment Scheduling in Business, and How is it Carried Out?
Appointment scheduling in business refers to the process of scheduling appointments with clients and other business colleagues while considering the available time. In a business institution, all business activities that are not the normal daily activities (such as meetings, seminars, workshops, and interviews) are scheduled into the spare time as appointments in order to avoid obstructing the smooth flow of the primary activities going on in the organization.
Since it catalyzes the flow of activities in an organization, scheduling appointments is a very vital business process that should be handled delicately to maximize the positive effect it has on the general welfare of the organization and those who do business with it. Scheduling business appointments involves considering the core business values and planning the spare time to accommodate all relevant appointments.
In scheduling appointments, the business has to make sure the new activities are not detrimental to the core values of the business, which brings us to consider the essence of the appointments scheduling process. With the help of a time management tool like the appointment scheduling software, the business owner and his employees will definitely deliver more punctually and quickly accomplish goals set in the organization.
Why do we Schedule Appointments?
Generally, every line of business requires proper time management to facilitate continuous development. Appointment scheduling as a form of time management is usually more influential in a business that is based on offering paid services, but in production and sales-based businesses, it can find applications in job interviews, business meetings and other secondary activities.
Ensuring that your business organization applies adequate time management for better scheduling of appointments will assist your business to soar because the practice presents you with a chance to make the best use of your spare time. Importantly, it will also illustrate to your team members that you value punctuality and fuel them to strive to deliver results in due time to conform with your preferences.
An old adage says, "Time is money," which is more conspicuous, particularly in the business of services where customers are happy to pay more than normal to be attended to first. Every business organization needs to strive and build a reputation built around reliability and punctuality. If an organization can achieve this feat, it will help build customer loyalty, resulting in customer retention and massive referrals - and subsequently, it will improve sales and productivity.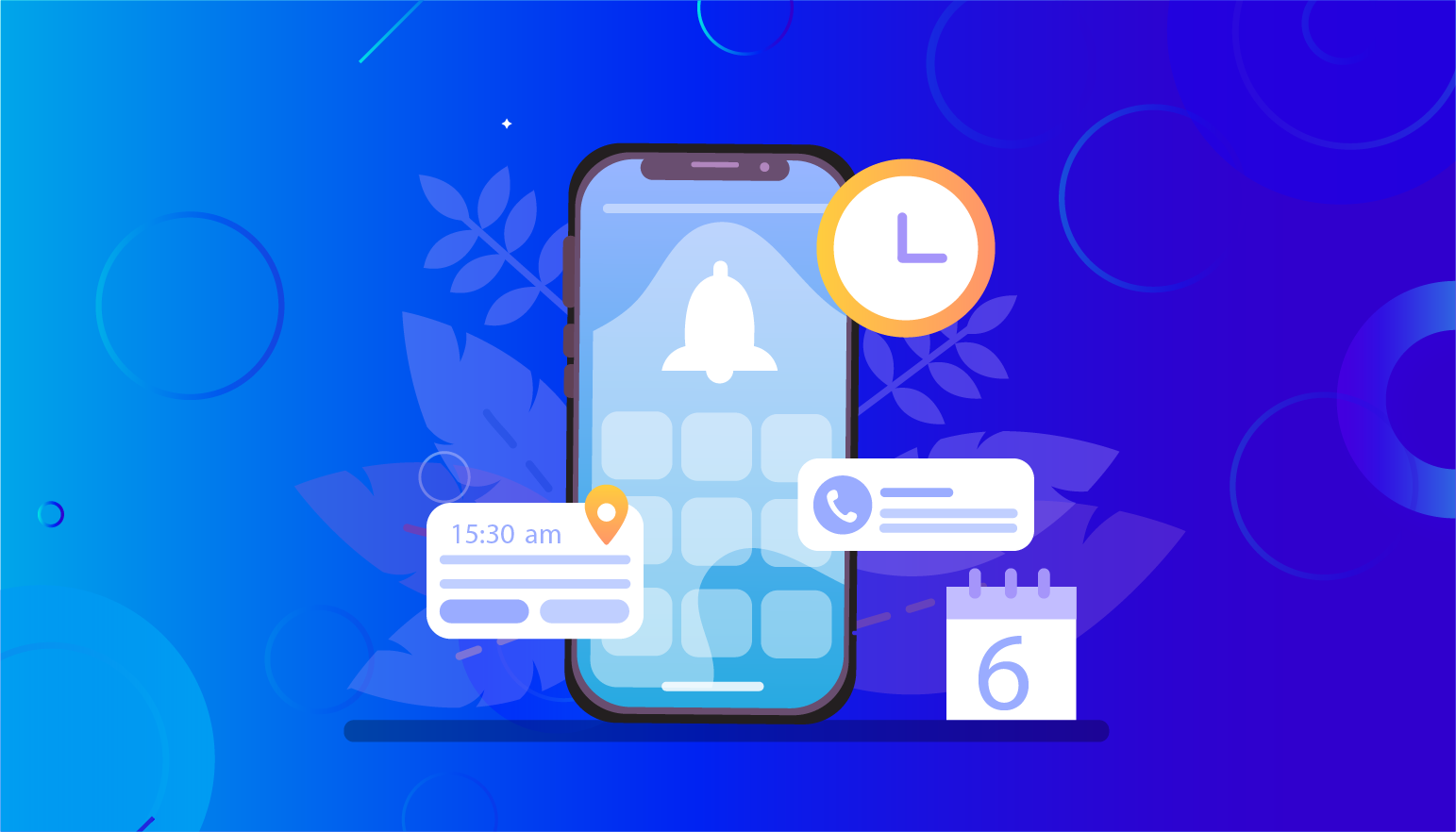 The 7 Types Of Appointment Scheduling and How they Can be Practiced Online Using an Appointment Scheduling Application
Businesses schedule their appointments in diverse ways, but the primary aim is for a free flow of activities in the organization. Many companies that use manual methods for scheduling their appointments are adamant about online software solutions because they feel they won't rhyme well with their business pattern.
However, modern automated appointments scheduling application software like the 500apps' Schedule is customizable and pre-designed to serve in any business pattern and allow them to handle their scheduling online with access to all the aesthetic features that come with them. There are seven types of appointment schedulings, and all can be fully practiced using an excellent appointment scheduling app such as Schedule.cc. They are identified thus:
1. Time Slot Scheduling
Time slot scheduling is the most practiced scheduling technique because it is straightforward even though its rigidity and strictness sometimes scare customers. Practically, it involves offering a customer a range of available time slots to pick from. The customer then selects their most preferred option, replies with some basic information on their demanded services, and usually gets a reply via SMS.
In this method of time scheduling, customers can choose the exact time that suits their preferences, and the chosen time slots must fall within standard business hours and the time range the organization offers to them. Moreover, if time slots get filled quickly, there may not be available slots to go around for all the customers.
This method is one of the easiest to be applied on appointment scheduling solution. It can be used by simply signing up to a time slot booking system like Schedule, creating an online booking page through which customers will book time slots. This method exhibits greater visibility of available time slots.
Embed Calendar on You Website for Direct Bookings Sign Up 14 Day Trial
2. Wave Scheduling
Wave scheduling better solves scheduling problems for organizations that attend to a steady flow of customers. It involves offering customers a time range to pick their preferred time slot from and must be within standard business hours.
This method of scheduling is very simple to practice on an online scheduling system as long as the software permits multi-booking for a single time slot. The user is required to limit the number of slots according to the business' capabilities to avoid customers showing up and waiting at the business premises. This also eliminates queues when applied adequately.
3. Open Booking
The transformation of a walk-in or open booking business to practice an organized scheduling tactic requires identification of the range of services offered first. Then applying the gathered information, you can proceed to set up your preferred online booking systems and then create time slots to fill the durations that are not tied to any activities.
On the other hand, you can schedule appointments with different time lengths like is done with the wave scheduling method. Doing this will then free up space to brainstorm, forecast and manage time and activities properly. It guarantees a better customer experience as it eliminates queues and delays in responses.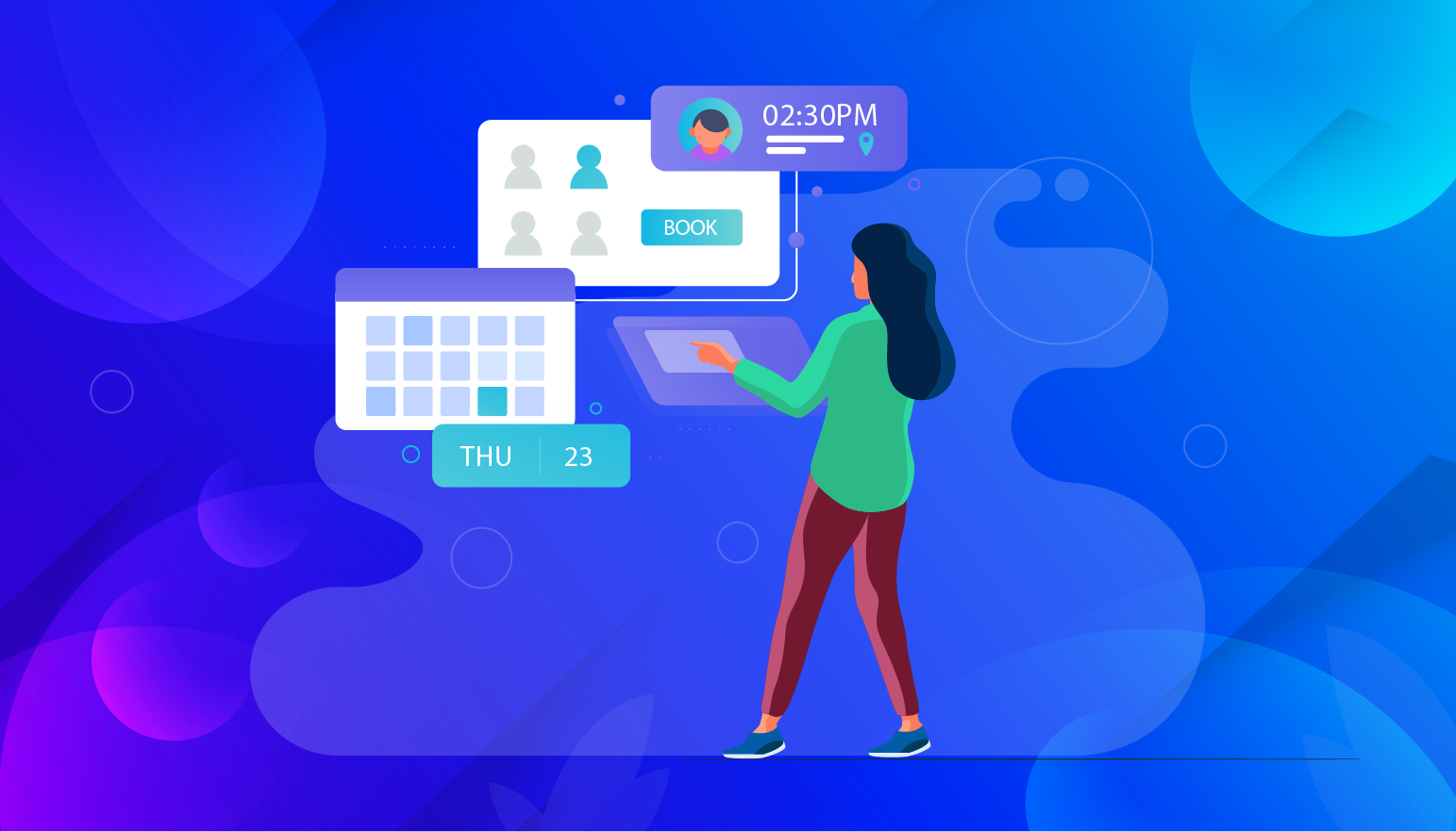 4. Wave Plus Walk-in
This style of booking and scheduling appointments combines the feature of the walk-in method and the wave method at the same time. It is a perfect option for businesses that have limited office space and can offer remote services.
The wave aspect of this method of online scheduling can easily be featured in an online booking app. It requires the use of an online booking systems that supports multi-customer booking, and customers are able to book slots while in the wave window. The walk-in aspect is then made unavailable in order to allow customers to turn up on their own terms. Nevertheless, you may need to devise means of controlling overcrowding.
5. Priority Scheduling
Priority scheduling involves reserving certain appointments for customers with an urgent need for appointments. This can be practiced online in two ways;
The first type of priority scheduling involves allowing customers to queue appointments online, and then everyone has to wait for their turn to be attended to. This can be practiced in online food stalls and customer care centers.
Meanwhile, the second method of priority booking emphasizes priority. In this style, the appointment booking software offers priority time slots to predesignated groups. But, it requires human judgement to select which customers require urgent attention and should be attended to before others. This method of online scheduling is required for organizations that are required to render specific emergency customers urgent care or attention like in hospitals.
6. Round-Robin Scheduling
This method is actively practiced in sales departments and customer interactions centers, and it has always exhibited massive positive influence in those areas. It involves offering a quantified set of fixed time-slots to clients and assigning staff for each. If one staff member is unavailable, the next gets booked.
This is a great way to share the appointments amongst the members of staff and ensure that no staff is overstressed. Furthermore, every client gets attended to in due time and works even better when all members of staff can perform the same roles perfectly.
The round-robin method is easy to feature in an appointments scheduling application because this method requires little or zero human influence. All that is required of the user is to decide the number of slots to be offered and other important details such as the days, hours and the automated online booking provider will select the next client in turn for an appointment.
7. Double Scheduling
This method of scheduling appointments involves setting two appointments at a time. It is primarily practiced in service-based businesses when multitasking can be applied for both appointments. This type of Schedule can easily be practiced online on an appointments scheduling application by offering a one-time slot to two clients who can be attended to at the same time. Also, the services to be rendered to both clients should be such that the required equipment should be in the same facility to avoid having to waste time travelling between the two locations. Proper practise of this method will result in subsequent flexibility in business processes and satisfaction of emergency cases.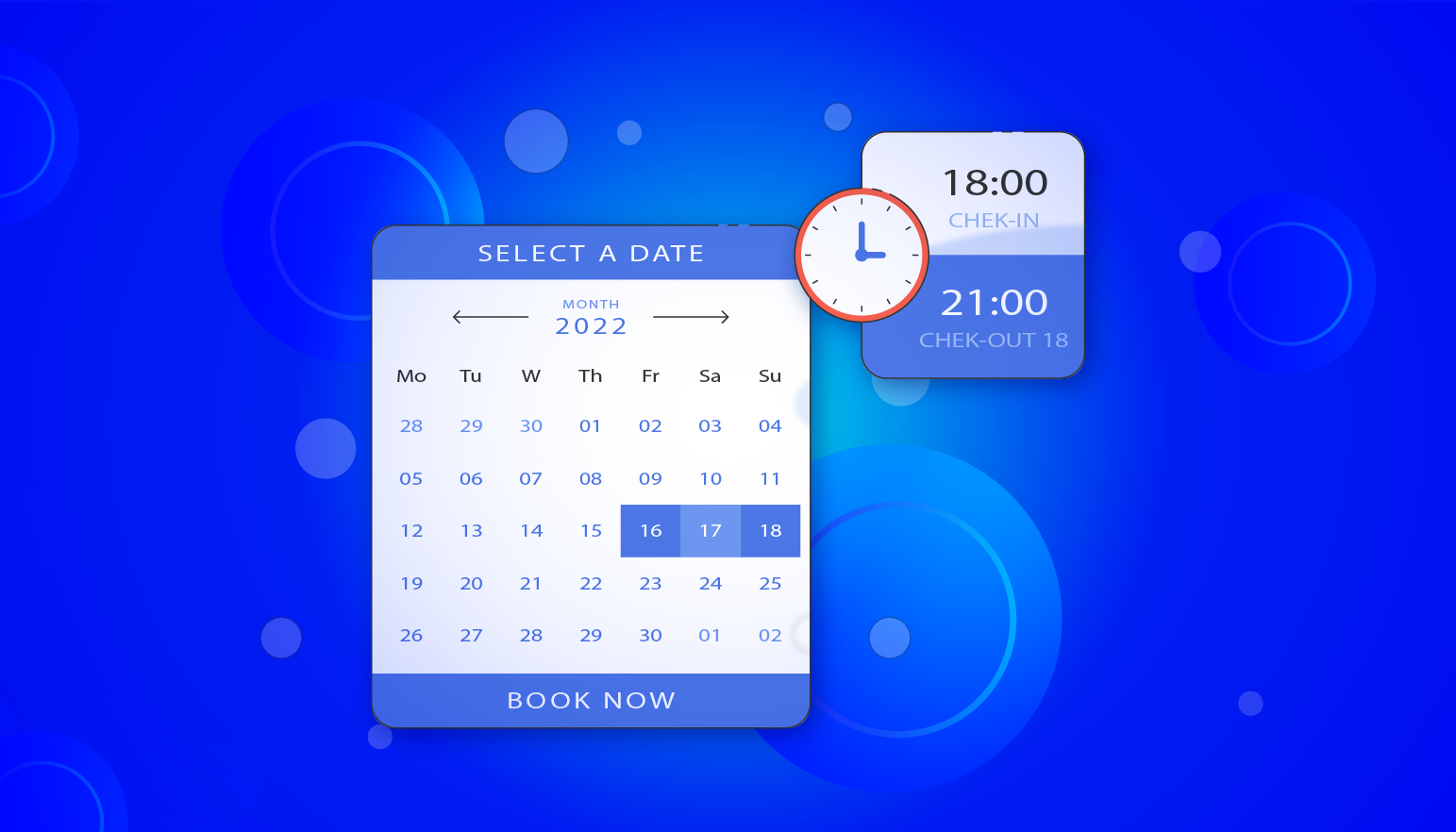 What are the Benefits of Using Appointment Scheduling Applications?
Scheduling appointments is critical and should be done correctly in order to avoid missing out on some valuable perks of practicing the process. Manual methods of scheduling appointments may be effective. However, they can not guarantee accuracy and error-free scheduling, which makes them risky to use. Furthermore, the task of scheduling appointments manually is usually stressful and may be expensive for a business on top of the fact that it may result in overlapping activities. Other underlying benefits of appointments scheduling applications over manual methods are as follows:
Greater efficiency
Convenience
Less human error
Teamwork management
Centralization
Anytime access from any location
Faster payments
Cost savings
Conclusion
Now you have digested all that is required to know before selecting and setting up the best online appointment scheduling software for your business. All that is left is for you to select the technique that suits your business using the provided guidelines.
It is advisable to employ an online appointment scheduling system that can seamlessly accommodate every appointment booking method. Using an excellent online scheduler like Schedule.cc by 500apps grants you access to many other cloud-based services that are vital to time management and appointments scheduling in particular.
Discover Why Schedule.cc Stands Out
#1
Scale your appointments using online scheduler, email signature and bots
#2
Embed calendar on website, blog, and emails to speed up appointment scheduling
#3
Engage over an HD audio, video calling and through built-in video conferencing tool, 500Conference
#4
Sync Google, Outlook, and iCal calendars & stay up-to-date
#5
Reduce no-shows with automated appointment reminders
#6
Integrate with AI chatbot, BotUp, on website and capture leads faster
#7
Automatically schedule appointments post successful payment confirmation
#8
Share schedule links in your Gmail using powerful extension
#9
Unbelievable pricing - the lowest you will ever find
#10
Everything your business needs - 50 apps, 24/5 support and 99.95% uptime
Join the SaaS Revolution
All-in-One Suite of 50 apps

Unbelievable pricing - $14.99/user

24/5 Chat, Phone and Email Support