9 Ways Online Scheduling Software Help Your Business Grow
Professionals and businesses can manage appointments and book schedules using appointment scheduling software.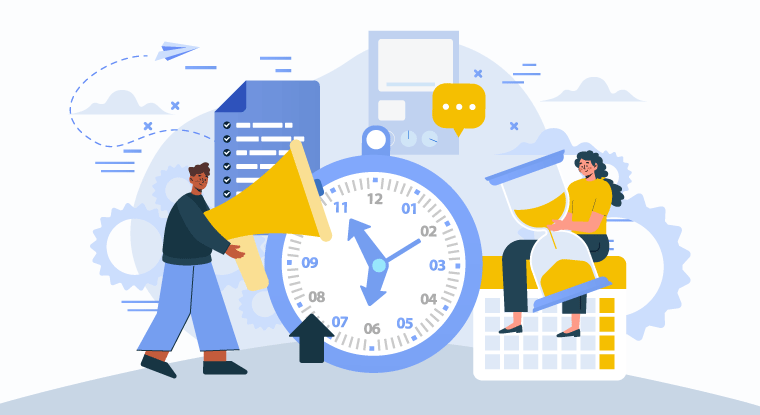 Appointment scheduling software solutions help professionals and businesses manage appointments and book schedules. This program is often referred to as "online scheduling software." As a business owner, especially with businesses highly dependent on strong client and customer relationships, one of the most crucial skills to develop is the ease of business. Using an online appointment calendar is an excellent way to accomplish this, as it allows your customers to see available appointments and book them immediately. In addition, an online scheduling software offers several other functionalities, some of which have been discussed in this article.
9 Ways Online Scheduling Software can Affect your Business
1. Usability
The most notable advantage of using online scheduler is its efficiency over traditional methods. Often, the 'conventional' method of booking appointments is extremely sluggish and raises the possibility of ambiguity and errors in the process. One of the most potential advantages of online scheduling software is that it is simple to use and has the ability to integrate with your daily business routine. It allows you to take customer calls, determine available time slots for meetings, collect customer data, enter the data into the system, etc., without interfering with other business operations.
2. Round-the-Clock Service
As a normal practice in today's connected and busy world, most clients prefer organizing appointments during non-business hours. Moving your appointment planner online means you'll be more accessible to your clients, allowing you to provide 24/7 appointment scheduling services, irrespective of the time and place. This saves cost, as you won't have to hire extra employees to respond to inquiries after hours.
3. Prevents Clients from Getting Hooky
It is inconvenient when clients miss appointments, but the implications are far-reaching. The high-value clients are typically the busiest, and those who tend to forget their schedules are the most likely to miss an appointment. An appointment scheduler can significantly reduce no-shows by automatically sending out appointment reminders and integrating with your clients' online calendars.
4. Easy Approach: Easy Business
Online scheduling software allows for appointment scheduling with the press of a button, making it simple for clients to book a meeting with you without the inconveniences of filling out a contact form or waiting in line, which may otherwise force the client to depart your website and increase the chances of failed conversion.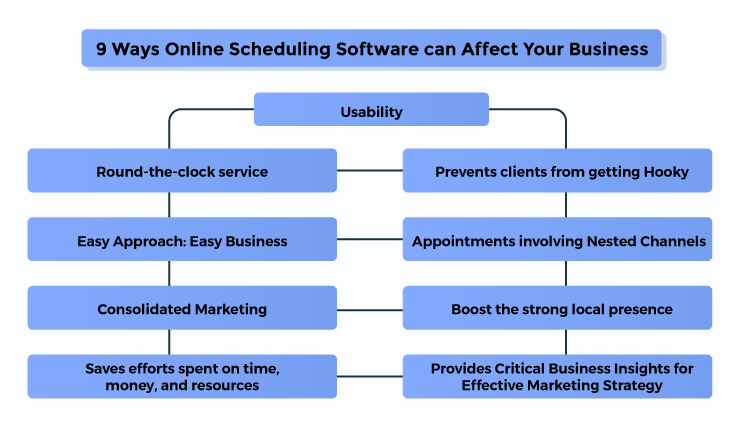 5. Appointments Involving Nested Channels
Online scheduling apps offers another significant advantage as it enables your clients to communicate with your company across a wide range of devices and platforms. Today, it's extremely common for a client to see your storefront while driving by, research your company on their laptop, and then make an appointment on their phone. Prospective clients may arrive via any internet marketing platform, including Google search, social media, and email marketing. If you do not provide the opportunity to book appointments across all of these channels, you can miss out on prospective leads.
6. Consolidated Marketing
Links to your online scheduling software can be added to a variety of social media platforms, including your website, Twitter feed, etc. This ensures that your marketing efforts are well-integrated and that no consumer contact goes to waste. Converting website traffic into appointments is one of the most difficult tasks that many businesses face. However, an online scheduling software with good integrating abilities can be an effective way to address this issue.
7. Boost the Strong Local Presence
Location-based "near me" searches on Google are the latest and most popular trend. As an entrepreneur, there are several strategies to boost your local presence, and one of the most successful is to employ an online scheduling software. You can link your solution to a Google tool called Reserve with Google (RwG), which allows searchers to find your firm and book appointments at their convenience.
8. Saves Efforts Spent on Time, Money, and Resources
An online appointment scheduling system reduces the cost associated with the manual appointment scheduling process. An online scheduling system eliminates the need for you to hire separate admin staff to handle client call reservations and data entry. Its robust AI-powered assistant saves time on repetitive operations such as making initial contacts, gathering information, entering data into your database, and sending emails, enabling you to focus on client engagement solely.
9. Provides Critical Business Insights for Effective Marketing Strategy
An online scheduling software provides vital data about your business, such as peak business hours, potential clients, important online business generation channels, and so on. It also provides AI-based statistics on reach and other useful information about your business, all of which may help you take corrective action and grow your company in the future. This functionality helps you better plan your advertising strategies, which in turn channels potential clients into leads.
Increases customer satisfaction with convenient online booking Sign Up 14 Day Trial
Features of Online Scheduling Software
Schedule.cc, an online scheduling software, has a plethora of features that makes it a dependable source for your company. Some of the power-packed features include:
You can provide one-on-one and one-on-many appointments to your clientele. Once the appointment has been set, you can inform your clients when appointments are planned, postponed, or canceled. Lastly, the software helps reduce appointment no-shows by canceling and rescheduling appointments for your consumers.
You can send personalized messages through email or SMS using the system. This process can be automated using Schedule.cc.
Organize Personal Calendar:
Using the software, organize your calendar so that you can schedule more meetings, appointments, and activities. You may easily set Google Calendar to ensure you never miss an appointment.
You can obtain all records of previous meetings, invitations, and appointments by date, day, and time. Furthermore, you can determine what day and hour the activities were supposed to take place.
Importance of Online Scheduler
In an age when people utilize the internet for so much of their lives, having your booking form directly on your website connects the procedure with their way of life. According to GetApp, 94 percent of the population stated they would choose a supplier that employs online booking over one that does not. Therefore, a scheduling service online gives your company a competitive advantage.
A well-designed booking form menu provides clients a taste of what you have to offer so they may make an informed decision. You may also mention the service fee so that clients are fully aware of what they will be charged.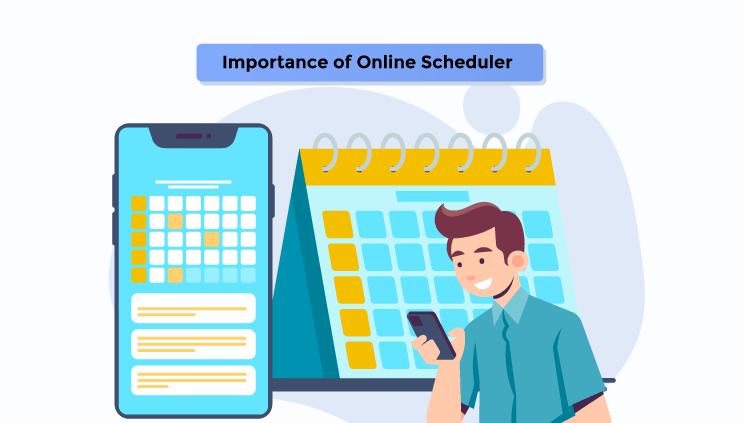 Furthermore, customers use corporate websites to learn about services and make purchasing decisions; thus, offering a scheduling system straight away might decrease the number of steps a customer takes to acquire your services.
Online scheduling software ensures enhanced customer satisfaction, which in turn ensures a greater percentage of successful reservations. Appointment scheduling software can help build your reputation as a brand and create income and savings potential as well.
Summing Up
Along with the online scheduling software benefits, automated appointment scheduling solutions are more secure than self-managed systems since they leverage cloud storage. In addition, online scheduling software dramatically lowers the window for manual errors, thus saving your firm from blunders that can be heavy both on the pocket and business. One such efficient appointment scheduling software powered by 500apps is Schedule.cc. Integrated with features like calendar integrations, web embeds, notifications and reminders, and much more, Schedule.cc is the one-stop solution for a seamless appointment scheduling experience.
Discover Why Schedule.cc Stands Out
#1
Scale your appointments using online scheduler, email signature and bots
#2
Embed calendar on website, blog, and emails to speed up appointment scheduling
#3
Engage over an HD audio, video calling and through built-in video conferencing tool, 500Conference
#4
Sync Google, Outlook, and iCal calendars & stay up-to-date
#5
Reduce no-shows with automated appointment reminders
#6
Integrate with AI chatbot, BotUp, on website and capture leads faster
#7
Automatically schedule appointments post successful payment confirmation
#8
Share schedule links in your Gmail using powerful extension
#9
Unbelievable pricing - the lowest you will ever find
#10
Everything your business needs - 50 apps, 24/5 support and 99.95% uptime
Join the SaaS Revolution
All-in-One Suite of 50 apps

Unbelievable pricing - $14.99/user

24/5 Chat, Phone and Email Support