8 Amazing Online Scheduling Apps to Organize Your 2022
Keeping an organized calendar can transform your business. One thing you can be sure of is that you will never miss any important appointments.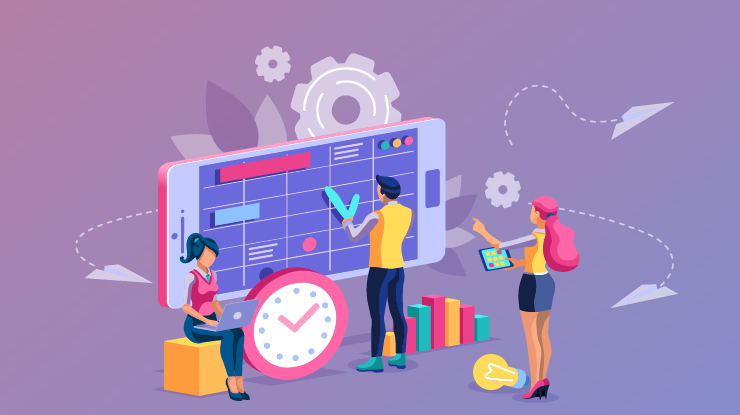 An organized calendar can be extremely helpful in managing day-to-day business activities. With a well-managed calendar, you can streamline all your tasks and appointments effortlessly. Moreover, your life will be a lot less hectic now that most of the things will be organized. This is the environment your business needs to function optimally.
From experience, digital calendars are relatively manageable compared to conventional calendars. Nevertheless, there are many digital calendars online. Choosing the best one might take some time. To ensure you don't get lost doing your research, we've evaluated the eight best online scheduling app to help you keep things organized in 2022.
Best Online Scheduling Apps to Use in 2022
1. Schedule.cc
Are you looking for a way of automating your calendar? Schedule.cc is an all-in-one appointment scheduling software developed by 500apps. This handy tool allows you to schedule all your appointments, sync the schedules with your calendar, and integrate your emails. There are over 3,000 active users using the software. In addition, the calendar sharing feature on Schedule.cc allows you to share your calendar with the rest of your employees and interested parties. By doing so, people can book meetings during their free time. What's more? Calendar integrations allow you to use other productivity apps, such as Office 365, Google Calendar, and more.
Event reminders feature on Schedule.cc helps to ensure you don't miss any appointments. If there are any changes in your schedule, you can quickly send real-time updates to your customers. This is one way of making sure you maintain your professional image while dealing with your esteemed clients. The best part is that Schedule.cc offers you a simple-to-use interface.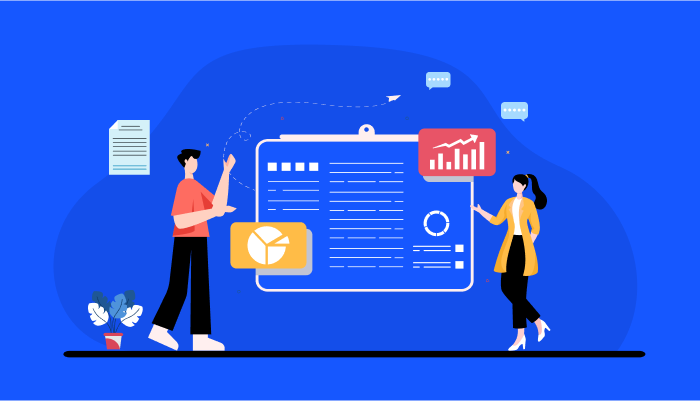 2. Friday
Friday is another great scheduling tool that keeps you focused on the most urgent tasks. Your team can access all their scheduled tasks in a single dashboard when using this software. All these are pulled from the applications already installed on your system. Friday software also comes with customizable widgets. This guarantees that you can make the necessary adjustments to enhance your view. Furthermore, your employees can use this platform to share shout-outs and regular updates regarding projects' goals. Besides, they can also use the tool to collaborate and get to know each other.
Another aspect that makes Friday a great tool is that it automates how updates are sent to your teams. This means that your teams are informed about what's pending and how activities should be prioritized. Arguably, this paves the way for increased productivity around your organization.
You can integrate Friday with Teams.cc, Google Meetings, Slack, and other project management software.
3. Google Calendar
Google Calendar needs no introduction. If you've been using Google's applications, you can try using Google Calendar. This software stands out from other applications due to its ease of access across Android platforms. The online appointment scheduling app can also be accessed on iPhones. Therefore, the convenience this tool offers is that you can use it on your PC or on your mobile device. Everything stays synced as long as you are connected to the internet.
Google Calendar can also be integrated with other third-party tools. The good thing about Google Calendar is that it doesn't limit you from integrating with any software. You can add any productivity software you are already using in your system. If you are looking for a free scheduling application, this may be the right pick for you.
Increases customer satisfaction with convenient online booking Sign Up 14 day Trial
4. Things 3
If you prefer using iOS applications, Things 3 is ideal for helping you organize your to-do list by category. Just as the name suggests, the tool allows you to stay on top of things. With its intuitive interface, you will find the idea of crossing tasks from your list relatively easy. Things 3 also comes with a drag-and-drop feature that allows you to schedule tasks with just a few clicks.
You can also use the software to create specific headings on your task list. This keeps you focused on the most important tasks without getting distracted by other pending items. However, the main downside of Things 3 is its price tag. It's an expensive appointment booking software that might not suit a business looking to cut on their budget.
5. ProofHub
ProofHub provides a centralized platform to simplify your work schedule and helps you stay on top of everything effortlessly. With ProofHub, you can easily manage your tasks, deadlines, and teams in one centralized location, ensuring that everyone is on the same page and moving forward in sync.
One of the most significant benefits of ProofHub is that you can effortlessly prioritize tasks based on deadlines, importance and urgency, allowing you to focus on the most important tasks first. Furthermore, if a task requires numerous team members to collaborate on it, this platform can handle it smoothly.
But that's not all. You can also define custom workflows, task dependencies, and visualize the complete project timeline in a calendar view to ensure that everything is operating smoothly.
6. Microsoft Outlook
Apart from using Microsoft Outlook to access your emails, you can use it to schedule tasks. It has been there for some time now, and it continues to dominate the market. Most businesses and individuals using this tool find it convenient because it allows easy access to Microsoft Office files. What's more, you can organize your inbox based on priority. Online scheduling app also allows easy integration with third-party apps for better project management.
The share calendars feature on Outlook is one of the best aspects of this tool. Moreover, you'll find it helpful in managing tasks efficiently. Their friendly pricing gives you the flexibility of settling for a package that fits your budget needs.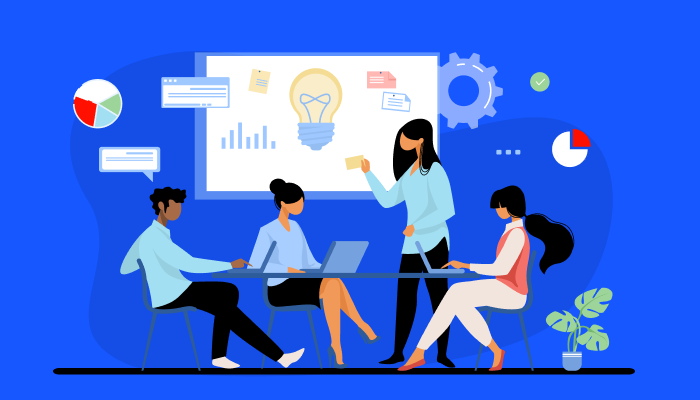 7. Notion
Notion scheduling software will capture their attention with their intuitive interfaces. You can easily manage your tasks using this software. It's an all-inclusive tool that allows you to schedule, plan for projects, create notes, organize docs, and create presentations. Small and large businesses can find this software useful due to its diverse collaboration features. Notion allows you to collaborate with your respective teams seamlessly. The software is also a nice pick if you want to keep track of your projects. The simplicity of the online appointment scheduling app is one thing that will lure you into using this tool or even recommend it to other individuals or businesses.
8. Any.do
Any.do sits at the bottom of this list. The appointment scheduling app can free you from overwhelming if there is so much to handle in your company. It organizes tasks to simplify what you need to do. This paves the way for increased productivity and efficiency. You don't have to limit yourself from using this software for personal use. If you have a birthday event coming up, you can quickly schedule it with a few clicks here and there.
One unique aspect of Any.do is that it can be accessed from any device, including smartwatches. If this is the convenience you are after, Any.do is a good pick for you. The software will help you manage your time wisely since you will be on top of the most urgent tasks that should be completed on time.
While there are tons of scheduling tools online, finding the best software doesn't have to be challenging. To ensure you don't just pick any tool, it's crucial to consider the software's features. For example, evaluate whether you have the flexibility of scheduling jobs, complete control of the tool, integrations, and so on. These distinguishing features warrant that you narrow down your search to a few tools that meet your business needs.
Conclusion
Of course, we haven't exhausted all the best appointments scheduling system that you can use for individual or business needs. But we've simplified the search process for you. Pick one of the appointment scheduling app here and sign up for their services. Remember to evaluate the tool before fully paying for premium packages.
Discover Why Schedule.cc Stands Out
#1
Scale your appointments using online scheduler, email signature and bots
#2
Embed calendar on website, blog, and emails to speed up appointment scheduling
#3
Engage over an HD audio, video calling and through built-in video conferencing tool, 500Conference
#4
Sync Google, Outlook, and iCal calendars & stay up-to-date
#5
Reduce no-shows with automated appointment reminders
#6
Integrate with AI chatbot, BotUp, on website and capture leads faster
#7
Automatically schedule appointments post successful payment confirmation
#8
Share schedule links in your Gmail using powerful extension
#9
Unbelievable pricing - the lowest you will ever find
#10
Everything your business needs - 50 apps, 24/5 support and 99.95% uptime
Join the SaaS Revolution
All-in-One Suite of 50 apps

Unbelievable pricing - $14.99/user

24/5 Chat, Phone and Email Support