9 Must-Have Features in A Meeting Planner Software
Using a meeting planner, you can track progress and organize meetings. With this tool, you can set agendas, share documents, record notes, and send reminders.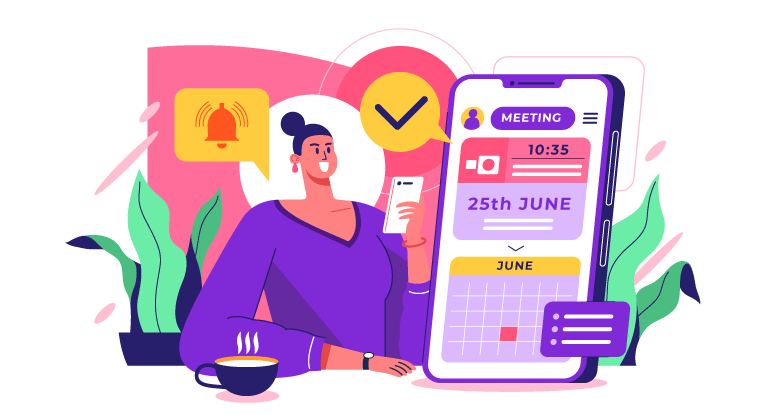 What is Meeting Planner Software?
Meetings are a great way to keep your team together and stay connected. They can help you manage your time better and get things done faster, but how do you plan them? How do you make sure that you get a productive outcome? Also, what if you want to automate some processes? That's where a meeting planner software comes in!
The best meetings planner helps you organize meetings and track their progress. You can use this tool to set agendas, share documents, send reminders, and record notes. You can create a detailed plan that includes topics, speakers, and attendees with a few clicks. You can also add attachments like presentations, videos, and other files.
Meetings enable you to stay organized and productive, but they can also get out of hand if not planned properly. A good meeting planner software helps to plan meetings effectively, and this includes incorporating tools that are best suited for the task. A meeting planner software helps companies organize their meetings as well as manage and track the schedule of events. They can track who is attending what event and provide detailed information about each meeting. This way, companies do not have to worry about forgetting anything or missing out on details.
Why Do You Require a Meeting Planner Software?
In the present day world, people are always busy with their work, and they often have meetings at different times. A planner can help them in managing these meetings easily and efficiently. There are many meeting planners out there to choose from. They can prove useful if your business requires more than just scheduling meetings. You can manage your calendar and keep track of the attendance list easily. This way, you can know who has joined the meeting and who has opted out. In addition, a meetings scheduler lets you communicate through emails, chat apps, etc.
This kind of software helps you keep meeting agendas and meeting notes in one location and facilitates feedback once the meeting has ended. Moreover, the attendees know the meeting schedule ahead of time, which allows them time for preparation well ahead of the meeting. The planner can also keep the team updated about their tasks. In fact, this system can be used to schedule events like conferences, training sessions, seminars, and more.
9 Must-Have Features in a Meeting Planner Software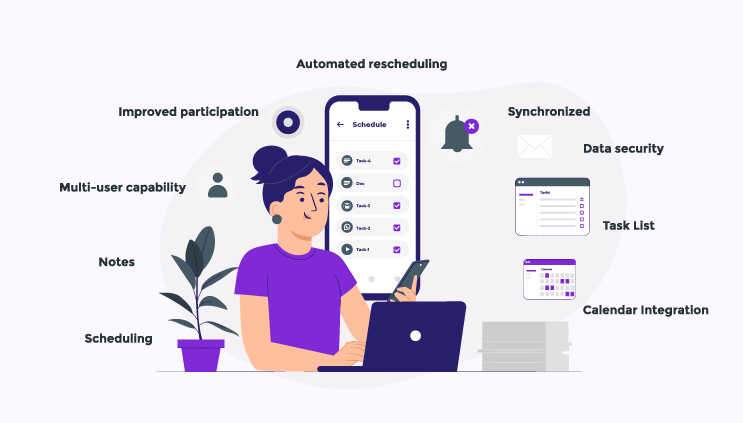 1. Scheduling
You can set reminders about meetings, deadlines, and other items, ensuring that everything gets done as per the schedule.
2. Calendar Integration
A calendar is a feature that allows users to set appointments and reminders for meetings. This is especially useful if you are running multiple businesses. You can create different calendars for each business and use them to schedule your time accordingly.
3. Task List
A Task list is a feature that allows you to organize tasks into lists. These lists can then be used to manage projects and assignments. If you manage several projects at once, this feature can help you stay organized and avoid confusion. The software ensures that the plan is discussed in a logical order for a better tangible outcome.
4. Notes
This feature allows you to write down notes about any information you want to remember later. This is great for keeping track of ideas and thoughts. You can even attach files to these notes.
5. Improved participation
Even though the meetings are held remotely, you can easily share your thoughts and ideas, enabling increased participation and collaboration throughout the meeting.
6. Multi-user capability
Multi-user capability allows multiple users to access the same database simultaneously. This feature is extremely useful, especially if you are working in a team where different members need to simultaneously work on the same project. This feature allows the team to be accountable and consistent.
7. Data security
Data security refers to how well your data is protected from unauthorized access. If you use this feature, you can ensure that only authorized people can view your information. When working with multiple people, you need a tool that supports secured collaboration among these team members. This includes sharing data like files, documents, and comments across several locations. Online meetings scheduler has an auto-purge feature that keeps the data secured by deleting data in case it gets lost or is stolen.
8. Synchronized
Synchronizing allows you to sync your calendar with the organizer's calendar, making it easy to view upcoming events. It also helps you send reminders about upcoming events while keeping everyone involved in the meeting updated about the latest developments. This ensures that participants have real-time information about any changes made to the plan.
9. Automated rescheduling
The software is completely automated, enabling the meeting to run faster and smoother. If a particular decision-maker isn't present, it automatically gets rescheduled for a later date and time. Manage your budget and keep track of your spending with meeting planner Sign Up 14 Day Trial
Benefits of Meeting Planner Software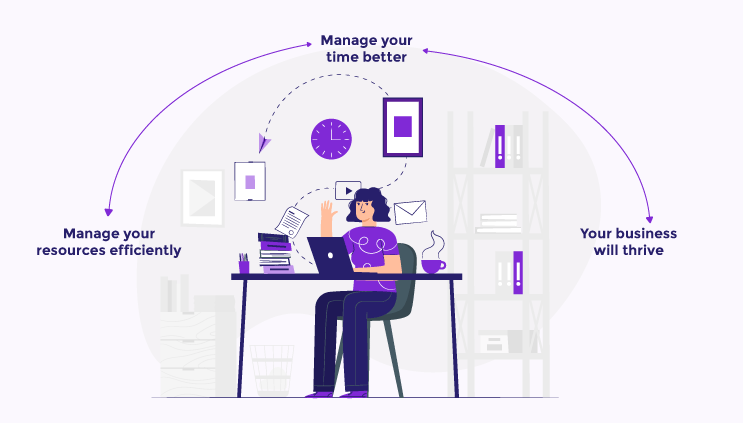 Manage your resources efficiently
Managing your resources is the second step towards achieving success. You can allocate your resources accordingly when you know how much time you need to spend on each task. This way, you can ensure that you do not run out of time before completing your work.
Your business will thrive
When you plan your day, you can focus on what matters most for running your business. When you use a scheduling tool, you can easily organize tasks in real-time and prioritize them based on their importance. This makes it easier to stay focused and complete projects without being distracted by unimportant tasks.
You have probably heard that managing your time well can help you get things done faster and more efficiently. However, did you know that using a scheduling system like a meeting planner helps you do just that? Planning allows you to schedule meetings, appointments, and other events around your busy life. You can even set reminders to keep yourself on track and avoid missing deadlines.
Conclusion
500 apps' appointment scheduling software - Schedule.cc is a dynamic and professional software that helps keep all necessary documents organized, including agendas, minutes, speaker notes, and other pertinent information. These are just some of the many benefits of meeting planner software. You can easily create reminders and alerts about upcoming meetings with a meeting planner. It even allows you to share information with others and help you manage your time better while running your business smoothly.
Discover Why Schedule.cc Stands Out
#1
Scale your appointments using online scheduler, email signature and bots
#2
Embed calendar on website, blog, and emails to speed up appointment scheduling
#3
Engage over an HD audio, video calling and through built-in video conferencing tool, 500Conference
#4
Sync Google, Outlook, and iCal calendars & stay up-to-date
#5
Reduce no-shows with automated appointment reminders
#6
Integrate with AI chatbot, BotUp, on website and capture leads faster
#7
Automatically schedule appointments post successful payment confirmation
#8
Share schedule links in your Gmail using powerful extension
#9
Unbelievable pricing - the lowest you will ever find
#10
Everything your business needs - 50 apps, 24/5 support and 99.95% uptime
Join the SaaS Revolution
All-in-One Suite of 50 apps

Unbelievable pricing - $14.99/user

24/5 Chat, Phone and Email Support