Top 15 Scheduling Apps in 2023
This blog contains the list of the top 15 App tools for the scheduling of your appointments. We would discuss about these apps and also understand the benefits they have for us.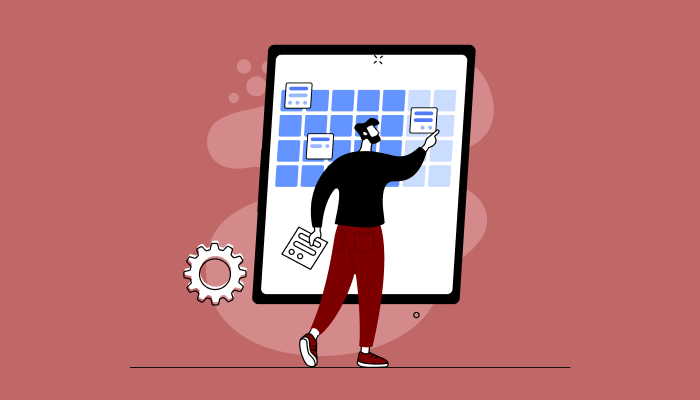 Scheduling can be a very tiring process for many businesses and employee owners. It involves a lot of communication and management of different databases and spreadsheets. To simplify these things this software has been created. First, let's tell you all you need to know about these scheduling apps.
Scheduling App: All You Need to Know
A scheduling app is a tool or an application that helps you in scheduling your appointments and managing them. They can automate certain scheduling processes for your employees such as schedule management, communication between your employee and the client, and tracking of time. It can be based on the cloud or any local computer. Let's look at this curated list of top 15 scheduling apps.
Top 15 Scheduling App Tools
Following is a list of 15 scheduling apps available in 2023:
Schedule.cc
It is an extremely powerful app with a load of features like buffer time, custom fields, multi channel support, management of your calendar and many more.
Syncs all of your calendars and can be integrated with a lot of apps.
Allows to share links for scheduling your appointments with Gmail which is a great extention.
Exist as a part of the 500 apps ecosystem which means you get all of their 50 apps at just $14.99 per month.

Get started with the leading Scheduling App Tool today! Sign Up 14 Day Trial
HubSpot Meetings Tool
It is a free scheduling app that can sync with your google calendar and office 365 so that your appointments display on them.
Lets you add fields like name, contact number, email etc.
Sends a confirmatiom email after the appointment gets confirmed to let them know that their appointment is booked.
Calendly
It is an appointment scheduling software that allows you to have unlimited appointments.
Creates calendly links and sends automatic email reminders and more with its free version itself.
Starts from $8 per month which is the paid version and gives you the access to a lot of advanced features.
Calendar
It is an artificial intelligence-powered scheduler software.
Provides a common platform for your google calendar, outlook calendar and also your apple calendar, so you can view all of their events at a single place only.
Provides you with a virtual assistant that can manage most of your tasks on calendar.
Includes a free plan and its paid plans start from $6 only.
Booksy
It is an app that works great with the needs of small to medium sized businesses.
Offers an affordable app for the scheduling of your appointments.
Includes some extra features which are great for businesses in the beauty and personal care industries.
Provides a free plan and its paid plans begin at $29.99 per month.
Setmore
It is an appointment booking app that lets you build a page which is public facing.
Gives you the access to create upto 20 calendars for the members of your staff.
Lets you send notification of the appointments.
Provides a free plan and its paid plans start from $9 per month.
Appointlet
It is a tool to book appointments that puts emphasis on customizations.
Lets you integrate appointment booking forms into websites, emails, landing pages etc.
Provides a free forever plan and the paid plans start from $8 per month.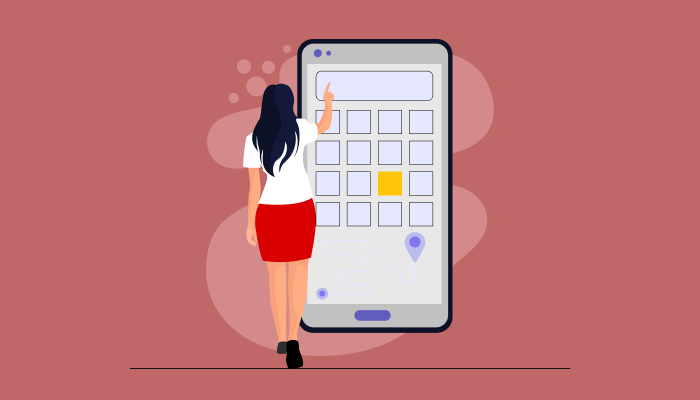 CalendarHero
It is full of all the common features these types of software come with but its specialty is its powerful functionality.
Helps you in making sure that you never get late for your appointments.
Provides a free plan and the paid plans it offers start from $8 per month.
SimplyBook
It is especially designed keeping the needs of service based companies in their minds.
Offers a lot of features that help them run their business smoothly.
Allows easy integration with your website.
Takes care appointments directly from your social media platforms.
Arrangr
It is an intelligent platform for scheduling appointments.
Lets your clients book appointments in just 30 seconds.
Works towards finding the best suitable time for both the parties.
Tries to eliminate all the chances of any miscommunication happening.
ScheduleOnce
It is an innovative appointment scheduler tool which can let you schedule appointments for any sort of situation you can think of.
Allows to be directly connected to your website, provider of email and your payment system.
Provides a free plan and its paid plans start from $9 per month.
Appointy
It is a tool that has a set of features that allow you to schedule your appointments by keeping the social distancing in mind.
Offers all the features you would like to have with your scheduling software.
Provides a free plan and its paid plans start from $9.99 per month.
AcuityScheduling
It is a tool which shows the real time calendar of your availability so that your clients can choose the time they prefer to meet with you.
Lets you send confirmation emails which can be customized with your own branding, like your logo.
Does not have a free plan and its paid plans start from $14 per month.
BOOKAFY
It also provides support for the appointment of any situation.
Requires a single one time set up in the beginning and is highly easy to use.
Create links for meetings on the platforms such as zoom and many more. It does ot have a free plan and its paid plans start from $9 per month.
Visibook
It is a tool that lets you have an impeccable synchronization between the reminders of your appointments and your calendar.
Allows to take payments of your booking charge and can have integration with payment apps.
Makes corresponding with your customer an easy task.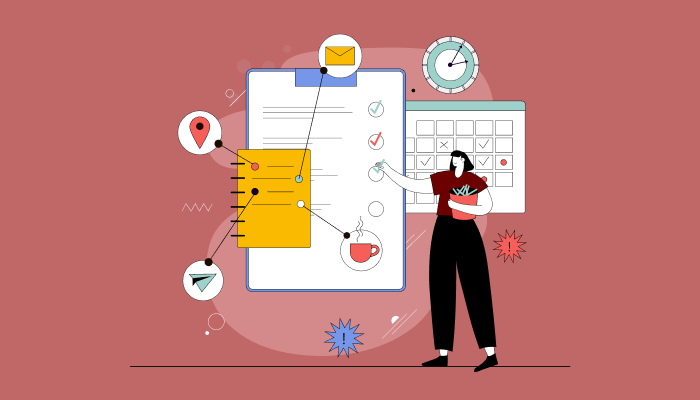 Advantages of Using Scheduling App
These tools that schedule your appointments have a lot of benefits other than helping you schedule your appointments. We will discuss some of them now.
Helps in making the job of both your clients and your employees extremely easy. The features they offer are built on the philosophy of empowering the clients and the employees and thus consequently your business too.
Plays a great and a pivotal role in providing a seamless and smooth experience to your customers. They let you take appointments from a lot of different channels like social media and emails.
Increases the satisfaction and loyalty a customer has towards the business. Many organizations and businesses have seen a growth in their revenue and their conversions.
Casts a positive effect on the efficiency in the working of an organization. Some of these tools even go the extra mile so that the efficiency of the workflows increases and provides new and innovative features for the same.
Increases the productivity of your employees and are helpful in reducing or totally eliminating no-shows and canceling appointments.
Helps in gathering information about your clients and prospects which then enrichs your database and builds stronger and deeper relationships with the clients and prospects.
Makes sure you stand up to your customers expectations.
Final Thoughts
Scheduling appointments was not at all an easy task earlier, The businesses had entiter teams dedicated to these tasks. It created a lot of miscommunications and led to a downfall in efficiency. To resolve this issue these tools were created, they can automate a lot of tasks and provide transparency to avoid any sort of miscommunications. Employing these software is now necessary for any kind of business, so they can focus on the tasks that actually need their attention.
Discover Why Schedule.cc Stands Out
#1
Scale your appointments using online scheduler, email signature and bots
#2
Embed calendar on website, blog, and emails to speed up appointment scheduling
#3
Engage over an HD audio, video calling and through built-in video conferencing tool, 500Conference
#4
Sync Google, Outlook, and iCal calendars & stay up-to-date
#5
Reduce no-shows with automated appointment reminders
#6
Integrate with AI chatbot, BotUp, on website and capture leads faster
#7
Automatically schedule appointments post successful payment confirmation
#8
Share schedule links in your Gmail using powerful extension
#9
Unbelievable pricing - the lowest you will ever find
#10
Everything your business needs - 50 apps, 24/5 support and 99.95% uptime
Join the SaaS Revolution
All-in-One Suite of 50 apps

Unbelievable pricing - $14.99/user

24/5 Chat, Phone and Email Support