Benefits of Using SaaS-Based Appointment Scheduling Software
Learn how Software as a Service has changed how brands communicate with consumers, and how appointment scheduling software for small businesses helps brands thrive in all markets.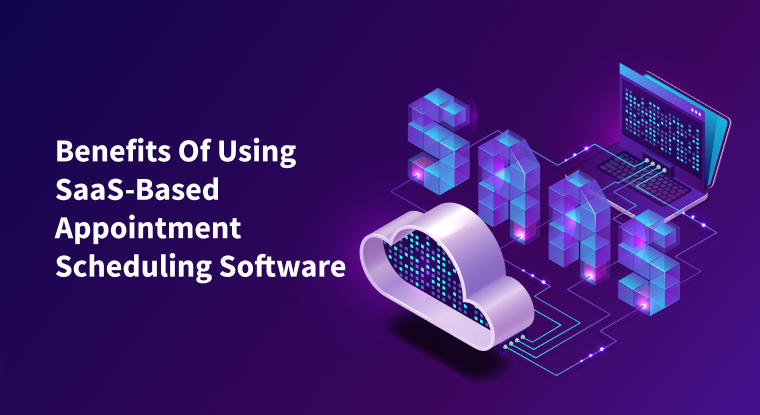 Time is invaluable. Proper time management has been promoted as a key to success for decades. Time tracking software like Clockly.com and Hubstaff have become more popular than ever.
In sales, time is money. In marketing… Well, time is also money in marketing. It turns out time is money regardless of what department you work in.
For such an important topic, you'd be amazed by the number of brands who leave their appointment setting up to manual methods.
Gumroad founder and startup investor Sahil Lavingia said: "The best startup ideas come from the intersection of new technology and an old human need," to which Scalable.co CEO and marketing guru Ryan Deiss responded, "... I would be willing to bet that all successful SaaS products can track their primary benefit back to a core human need."
The amazing thing about SaaS-based appointment scheduling system is that they address a core human business needs to grow in the face of adversity. These solutions enable SMB owners and others to take control of their time.
Software as a Service, also known as SaaS, consists of the use of an application or software that is cloud-based. Under the SaaS model, the software can be delivered to anyone with an internet connection and a web browser. The opposite of this model is the traditional method of software delivery that involves a user downloading software onto their device, then installing it before being able to make use of it.
The most common day-to-day examples of SaaS in action include the use of online email services like Gmail, or video streaming services like Netflix, online word processors and other apps offered, for instance, by Google, communication services like Skype or Slack, and services like Salesforce, among others.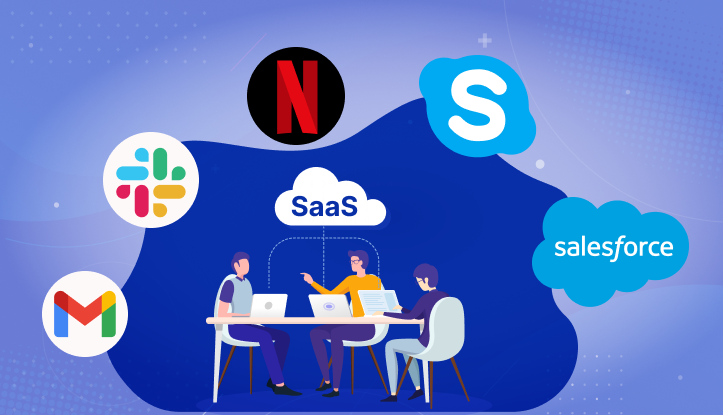 The SaaS model allows a starting company to run applications or software important for its commercial development without having to invest so much in traditional products that are bought, downloaded and installed.
SaaS provides numerous benefits to businesses of all sizes.
In a nutshell, SaaS products are installed on a server somewhere in the world. Users gain access to that software without having to download it to their own devices.
One significant advantage of using SaaS products is the ability to scale and integrate with almost no effort on behalf of the client. Because SaaS products are cloud-based, scaling is effortless. And, because there's almost no area in business or life where SaaS is not mainstream, integrations are fairly simple to accomplish as well.
One area that is most intriguing to small business owners is that of appointment scheduling. Appointment scheduling app for small business owners has improved significantly as a result of improvements made to SaaS products.
For the sake of readers and small business owners around the world, our experts at Schedule.cc compiled a list of several key benefits of using SaaS-based appointment scheduling software.
5 Benefits of SaaS-Based Appointment Scheduling Software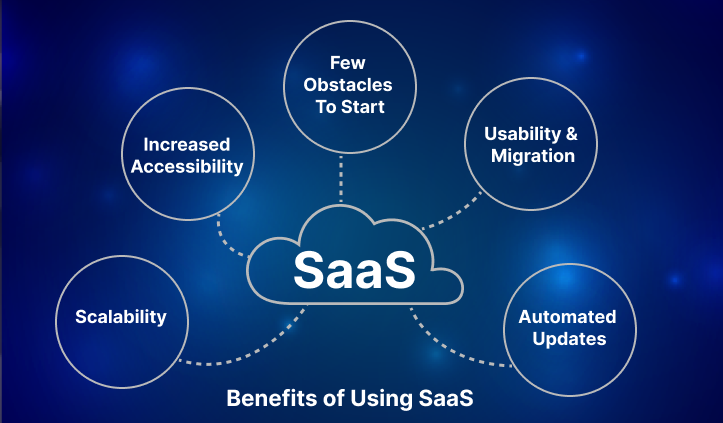 1. Few Obstacles to Start
The biggest obstacle to most technological investments is money. For a small business especially, the budget dictates the investment. SaaS mitigates this problem by cutting down on the initial investment needed to get started with various types of software, including appointment scheduling solutions.
Another benefit is that the software is generally available for use immediately after an account is created.
All you need to access a SaaS application is an Internet connection and browser. It's generally available on a wide range of devices and from anywhere in the world, which makes SaaS more accessible than traditional enterprise software installations.
2. Increased Accessibility
Applications under the SaaS model are available from any device with Internet access, and from anywhere in the world through the use of SaaS Cloud Computing. These types of platforms have high adoption rates, and very little training is needed to get users accustomed to the software -- if any at all.
The SaaS application is already installed and configured in the cloud. This speeds up the commissioning process as you only need to register in the SaaS solution to get started.
3. Usability & Migration
SaaS solutions are generally very easy to use. By the time these products become mainstream they've gone through numerous iterations and upgrades. When your team begins using a new appointment scheduling software for small business needs, they'll discover an app that is faster, sleeker, and more productive than any traditional alternative.
These attributes make SaaS solutions the best choice for appointment scheduling solution for small businesses.
4. Automated Updates
Thanks to the fact that the providers manage the application, you won't have to constantly update your appointment scheduling application. The provider takes care of all required maintenance, ensuring availability and everything else necessary for an excellent user experience.
An appointment scheduling software for small business needs must be accessible and productive. By eliminating the need for manual updates or upgrades to software, SaaS providers help small business owners and teams boost productivity across the board.
5. Scalability
SaaS providers offer a level of customization to users that allows them to meet their individual needs and overcome challenges unique to their brand. They also provide application programming interfaces (APIs) that allow integration with most existing third-party applications in each sector.
What's more, a SaaS-based appointments scheduling application for small businesses will grow with the brand, allowing owners and teams the flexibility to change plans when your brand is going through a growth spurt. Manage your time more effectively by allowing you to schedule appointments in advance Sign Up 14 Day Trial
Final Word
SaaS, and more broadly cloud computing, can help you make the most of a limited IT budget while providing access to the latest technology and professional support. While appointment scheduling may seem trivial on the surface, it's an integral part of growing your brand.
Schedule.cc is a SaaS-based appointment scheduling software for small business owners that want powerful, easy-to-use features along with the confidence of knowing that their scheduling solution can grow with them.
Discover Why Schedule.cc Stands Out
#1
Scale your appointments using online scheduler, email signature and bots
#2
Embed calendar on website, blog, and emails to speed up appointment scheduling
#3
Engage over an HD audio, video calling and through built-in video conferencing tool, 500Conference
#4
Sync Google, Outlook, and iCal calendars & stay up-to-date
#5
Reduce no-shows with automated appointment reminders
#6
Integrate with AI chatbot, BotUp, on website and capture leads faster
#7
Automatically schedule appointments post successful payment confirmation
#8
Share schedule links in your Gmail using powerful extension
#9
Unbelievable pricing - the lowest you will ever find
#10
Everything your business needs - 50 apps, 24/5 support and 99.95% uptime
Join the SaaS Revolution
All-in-One Suite of 50 apps

Unbelievable pricing - $14.99/user

24/5 Chat, Phone and Email Support