15 Best Appointment Scheduling Apps to Look in 2022
The importance of appointment scheduling apps is greater than ever before in today's digital times. Let's look at the 15 best ones that businesses and other organizations can look forward to help impart efficiency to their workflows.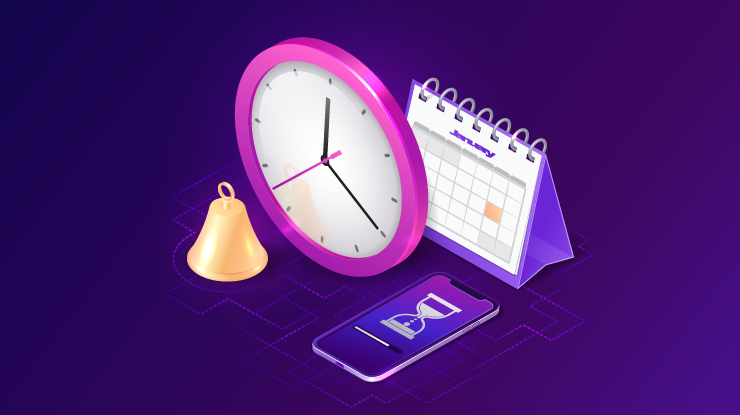 There's an old saying which says, "Well begun is half done." This is absolutely true of a business's ability to manage its appointments. It is not just about ensuring that the members of an organization have everything in order with regard to their client appointments, but also the ability to squeeze in emergency meetings, reschedulings, fill in for noshows, and so on.
It therefore makes eminent sense for one to leverage technology and manage the all important task of appointment scheduling with great efficiency. In times like these with remote working becoming more the norm than an exception scheduling employees while factoring in tasks, shifts, projects, and timetables can be a huge challenge.
However, with technology stepping up to the plate and delivering cutting-edge appointment scheduling system, one can efficiently rationalize and streamline the scheduling process. It does so by leveraging the immense capabilities of work scheduling apps that empower employees to conform to work schedules with the help of just their phones. At the same time, it ensures that managers do not inadvertently double schedule their employees for the same schedule and are actually able to designate the right number of staff for every position as well as shift.
15 Popular Appointment Scheduling Apps
1. Schedule.cc
Schedule.cc provides amazing features with a very nifty appointment scheduling software to manage bookings, helping businesses to function more smoothly and thereby grow their profits. It has innate ability to make the most modest of businesses attain a Fortune 500 company like efficiency.
Boosts revenues by making it easy for customers to book appointments Sign Up 14 Day Trial
2. Acuity Scheduling
What set's Acuity Scheduling apart from other apps is its ability to be customized according to a business' needs with regard to the booking process. It is in effect your online assistant working for you round the clock tying up your schedule. What you can focus on is making it to those appointments on time.
3. Vcita
If customer relationship is your prime concern, then vcita is the app for you. It has a lot going for it in that it does things like letting you sync with your Google Calendar and Gmail, as well as email and SMS meeting reminders. What's more, it works in the self-service scheduling mode.
At only $12 a month, it is quite reasonably priced. What's more, you also get a 14-day free trial.
4. Appointlet
If cost is a concern for you then you should go for Appointlet, as it lets you schedule appointments for free. By helping a business or any other organization bring order to their appointment scheduling it helps them work way more efficiently and optimize their potential. What's more, you even get to forward your personal booking page to your prospects and can go ahead and integrate your scheduling page into your website landing page and email. What can be cooler than that!
5. Zoom Shift
Now, this is a really special app that enables one to keep all of one's employees informed about their shifts and appointments. It is especially great at managing hourly employees. With this app, it takes no more than a few minutes to create one's work schedule and thereby reduce payroll costs.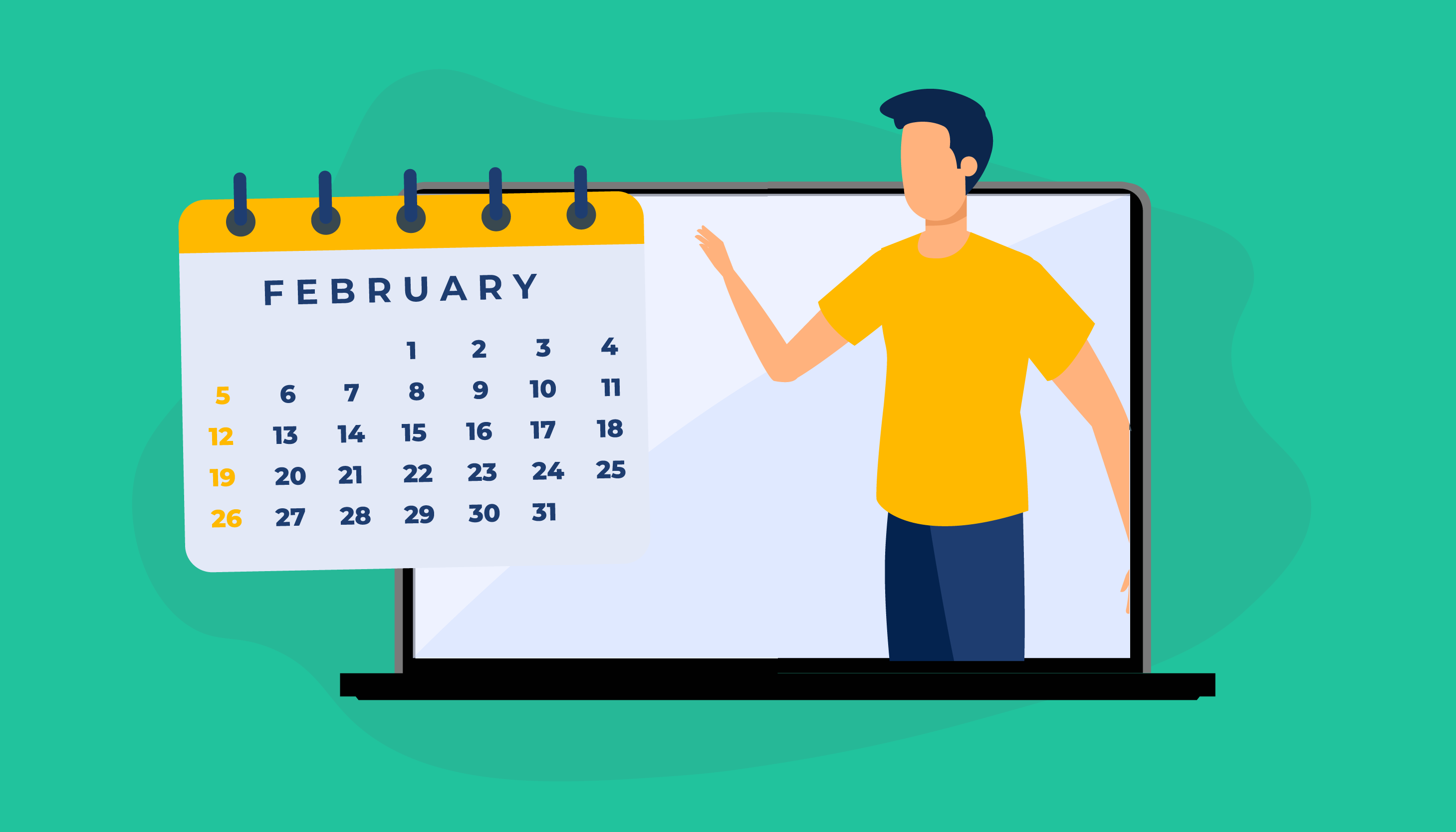 6. Setmore
What's great about Setmore is that it allows integration with over 35 premier apps like Zendesk, Salesforce, Quick Books, and Zoho CRM. Its free online scheduling system enables you to get in touch with your customers with ease. All your appointments can be managed via a user-friendly calendar system that sets your business free to grow exponentially. It sets you free to focus on serving your customers to the best of your abilities without having to worry about managing time optimally.
7. SimplyBook. me
SimplyBook.me is great for businesses that operate internationally, on account of its ability to support a large number of languages. All you need to do is to get a fix on the services you provide and provide information about their availability and the app will ensure that existing and new clients schedule bookings round the clock.
8. Wix
Wix is tremendous online scheduling software that empowers clients to initiate one on one appointments, group sessions, workshops and so on-all of it via a single dashboard. Easy to set up and simple to use, anyone can make the most of it and grow their business.
9. Humanity
If streamlining your business operations with the help of an efficient scheduling app that manages the time of your employees really well is what you are looking for, then this is the app for you. Humanity is really excellent with employees scheduling and it does it across desktops, tablets and mobiles. You could be anywhere at any time, this solution will deliver seamlessly each and every time.
10. Genbook
The USP of this appointment scheduling software is that it boasts of a great, "Last Minutes Bookings" feature. Genbook essentially boasts of a user-friendly and intuitive Smart Calendar that lets you get a grip on your business appointments from any device at any time. It does so by enabling you to create, manage and optimize everything to do with your business schedule, using just a single click.
11. Schedule Planner
If you are looking at an app that will help you organize your daily tasks and schedules, then Schedule Planner is what you should be looking at. With its help, you can create color-coded fields that denote individual employees and teams. These can be projected on to a calendar to mark the time that employees are scheduled to show up at work.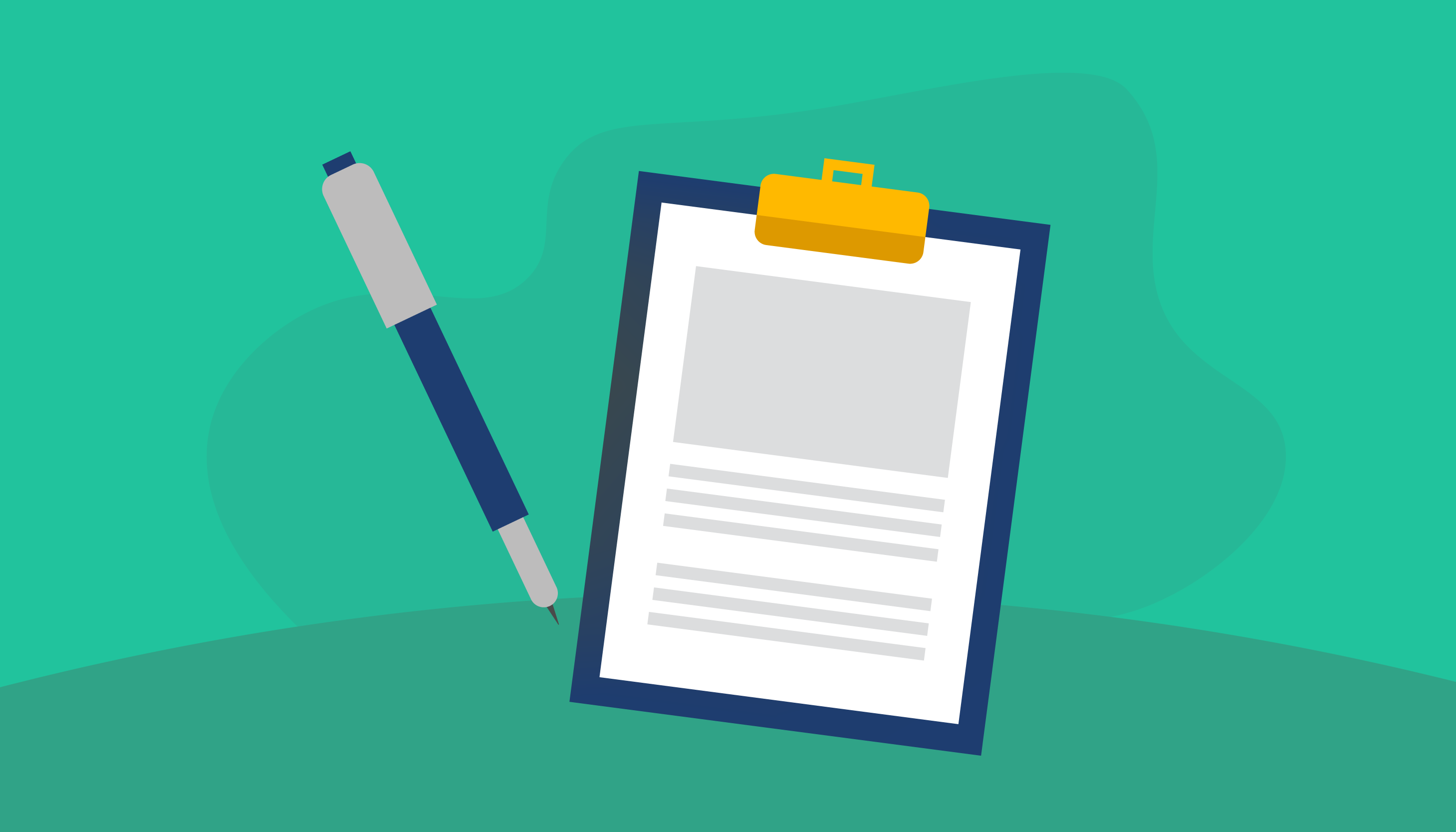 12. When I Work
This is an excellent scheduling app that can be used by up to seventy five people. This free employee scheduling software can build a work schedule in practically no time and you can go right ahead to share it and track it.
What's more one can integrate one's schedule with the time clock and thereby slash labor expenses.
13. Get Sling
This again is a highly recommended scheduling and communication app with a user-friendly interface. This free app is the easiest possible way to both schedule and communicates with employees. This ability to schedule smarter and faster has a positive impact on any business's bottom line. What's more, you can do all the communicating from a single platform.
14. Shiftboard
This is again an incredible app for scheduling staff with the help of an easy-to-use drag and drop interface. Using many of the world's leading brands it is great for rostering frontline staff employed by mission critical industries that function 24x7.
15. Google Calendar
This is yet another offering from the technology giant that helps businesses easily manage their affairs across geographies. Google Calendar is a very versatile app that enables one to both create and edit events. What's more, one can enable reminders for events and also add locations and invite other users. It also provides a calendar that shows dates of special occasions that are country specific.
Conclusion
According to Johnnie Dent Jr. "You have the choice to either pray then plan or pray and wait; but keep in mind miracles are usually accessed somewhere between the 11th hour and resurrection." The importance of proper scheduling of one's activities, particularly those associated with one's business or profession is borne out by this Tweet - "A shift calendar is a helpful tool for keeping employee scheduling effective and efficient."
The scheduling of a business' appointments requires much more than merely efficiently managing the staff calendar or even enabling clients to make an online booking. It extends to encompass things like bookings made on an emergency basis, managing reschedulings out of the blue, dealing no-shows and so much more.
Appointment scheduling app ensure that one no longer has to get bogged down in manual and repetitive work that is the hallmark of the scheduling function. Instead, these free up the employees to focus on their core functions and grow the business. We are in the midst of a digital age, the likes of which have never been seen in the past and it is transforming the very way we live our lives.
Everything from the way that we work, eat, entertain, educate ourselves and receive healthcare is witnessing a paradigm redefining change. The advent of the pandemic has if anything accelerated this process as nothing else has. Efficiency and cost cutting are the name of the game and leveraging technology is the name of the game.
Ever new technological changes including the use of AI, algorithms and robotics are making all kinds of processes more and more cutting edge. There is no longer any room for mediocrity or loss of focus. People and businesses don't have a minute to spare and the competition is relentless. Not being on the top of one's game is a luxury that no one can afford.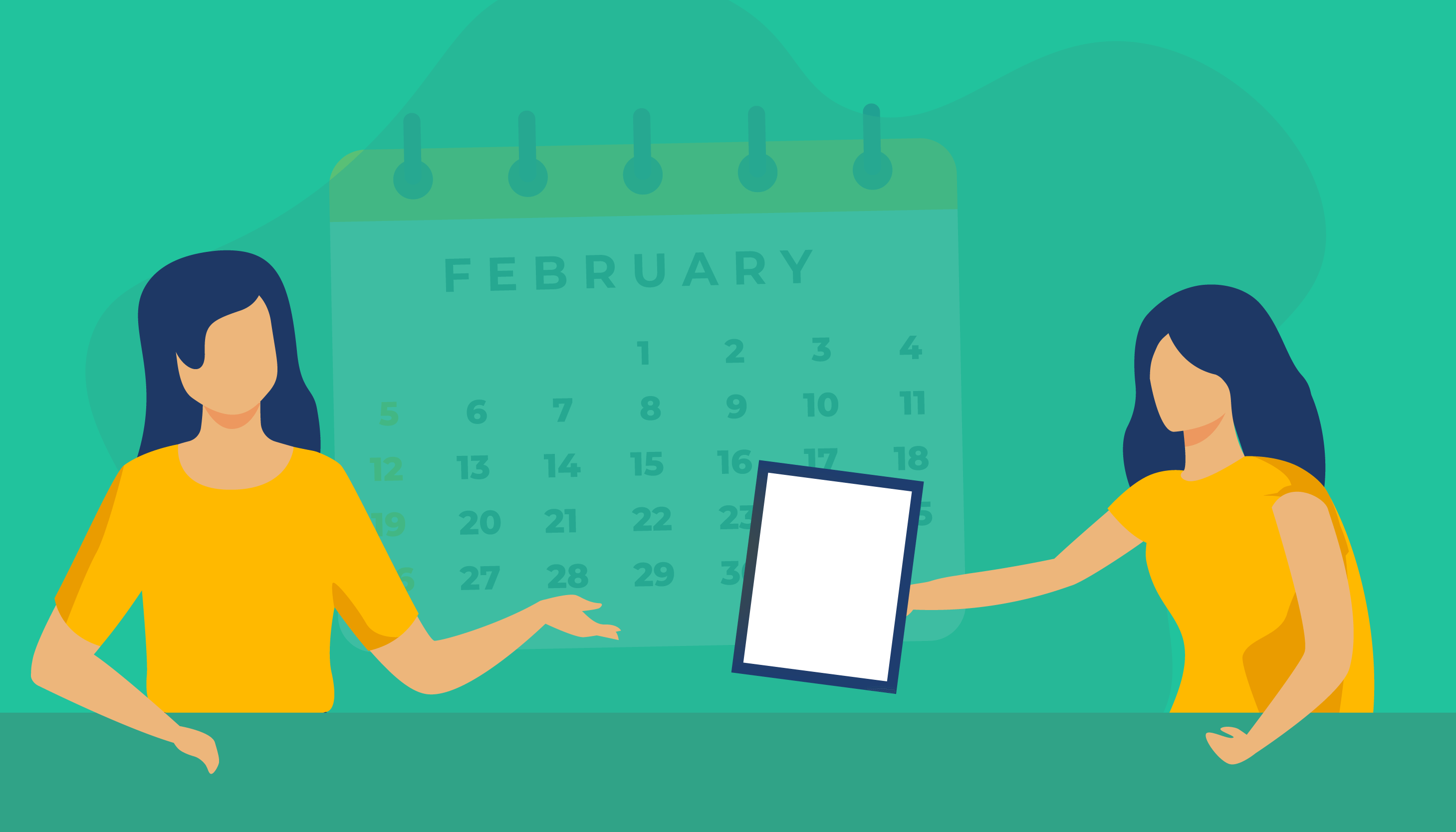 The automation of work schedules has become the norm and every business tries to usher in a bespoke system that provides it with a noticeable edge over the competition. The fact that technology has now reached people's homes in a major way allowing them to work without having to commute to a workplace has led to new opportunities and challenges.
Appointment scheduling system like the fifteen described here have proven to be a lifesaver in this regard. People's work schedules across geographies and client outreach and tracking can be brilliantly mapped and managed by the plethora of scheduling apps that resolve the knottiest of problems with consummate ease. The fact that many of these apps are either free or extremely economically priced means that these can be leveraged by individuals, businesses and organizations across scale and industries.
This helps drive down not only the cost of doing business but also enhances work efficiency leading to greater profitability. The impetus that the conditions prevailing during the pandemic have given to the adoption of such technology is going to have an impact that will extend over the long term. Going forward, one can see the adoption of more and more sophisticated appointment setting software to enhance work efficiency to ever higher levels and lead to even higher profits.
For businesses still in two minds about the leveraging of technology in such a manner, the perils of getting left behind will become even more real in the time to come. The fact that most of these apps are extremely user-friendly and can be seamlessly integrated with their existing system means that anybody can start using them in no time at all. It is, therefore, fair to expect that one can see a mass-scale adoption of these apps in the days to come. There is ample evidence of this in the ever-increasing emergence of all manner of apps that promise to make doing business that much easier. Primary among the apps that will help do that is going to be the new age appointment scheduling apps. The sooner all businesses and organizations realize that and make the necessary move, the better they will do for themselves.
Discover Why Schedule.cc Stands Out
#1
Scale your appointments using online scheduler, email signature and bots
#2
Embed calendar on website, blog, and emails to speed up appointment scheduling
#3
Engage over an HD audio, video calling and through built-in video conferencing tool, 500Conference
#4
Sync Google, Outlook, and iCal calendars & stay up-to-date
#5
Reduce no-shows with automated appointment reminders
#6
Integrate with AI chatbot, BotUp, on website and capture leads faster
#7
Automatically schedule appointments post successful payment confirmation
#8
Share schedule links in your Gmail using powerful extension
#9
Unbelievable pricing - the lowest you will ever find
#10
Everything your business needs - 50 apps, 24/5 support and 99.95% uptime
Join the SaaS Revolution
All-in-One Suite of 50 apps

Unbelievable pricing - $14.99/user

24/5 Chat, Phone and Email Support