Top 10 Reasons Why you Need Appointment Setting Software
Scheduling software automates reservations and bookings for appointment-based enterprises. Service-based firms use appointment scheduling software, calendar management, online payment processing, and automatic reminder software to manage scheduling.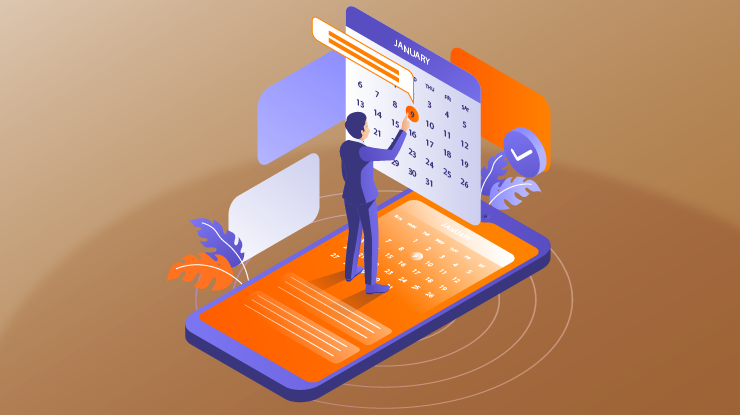 What is Appointment Setting Software
For appointment-based enterprises, appointment setting software automates reservations and bookings. Appointment scheduling system, calendar management, online payment processing, and automatic reminder software are used by service-based firms to manage the scheduling process.
There are many different types of appointment setting software available on the market. You'll need to decide which type of software is right for your business.
Benefits of Appointment Setting Software
1. Saves Time
One of the biggest benefits of appointment setting software is saving you time. This type of software can automate many of the tasks involved in setting appointments, such as sending reminders and scheduling meetings.
2. Improves Efficiency
In addition to saving you time, appointment setting software can also help you be more efficient in your appointment setting process. This type of software can help you keep track of your appointments and clients, allowing you to follow up with them more effectively.
3. Empowers Both your Customers and Employees
Customers may make appointments throughout the day, thanks to appointment booking software that allows them to effortlessly schedule and change appointments via web-based platforms. This provides your clients complete control over the appointment booking process, allowing them to meet whenever and wherever they want.
Give Clients the Access to Self Booking with Event Booking Links Sign Up 14 Day Trial
Appointment scheduling software can save your staff's time and effort when rescheduling, booking, and canceling appointments. In addition, it provides detailed customer information. Employees have instant access to all of the information they require to prepare for each upcoming appointment adequately. This provides your personnel with a better understanding of their clients' preferences and gives them more opportunities to form stronger bonds.
4. Increase Revenue and Conversions
Following the implementation of appointment scheduling app, many businesses experience instant results in terms of higher conversions and income. Although our technology is improving daily, clients still prefer human interaction. Appointments provide the attentiveness and responsiveness that they desire. This also creates the groundwork for employees to develop deeper, more consultative connections, which leads to increased sales.
5. Improves Operational Efficiency
Your business can be spread over various locations, employing a significant number of employees and operating across multiple time zones. Imagine manually handling appointments throughout your entire company (if you do, you deserve a long holiday)! You can scale your appointment approach to meet your business needs with an online appointment booking system. This means that your employees will spend less time manually handling appointments, appointments will sync to their calendars automatically, and clients will be able to plan, reschedule, and cancel appointments as needed.
6. Increased Attendance
Clients failing to show up for appointments is inconvenient, but the implications are far more serious. Even if 5% of your clients fail to show up for their appointments, you will lose 5% of your revenue. Since VIP clients are often the busiest and most prone to forget an appointment with your team, the number might be as high as 5%.
7. Better Security
One benefits of appointment scheduling that is sometimes neglected is that they can make your appointment system more secure than traditional methods. Before the advent of online appointment systems, administrators used to keep track of appointments in a centralized database that wasn't adequately secured and exposed data to potential danger. With access to a company's network, a hacker could effortlessly gain a vast list of client names, phone numbers, and addresses.
Because they use cloud storage, appointment scheduling solutions are fundamentally more secure than self-managed systems. Using a virtual private network (VPN) whenever you go online is an additional security measure. Moreover, a VPN keeps your data and masks your IP address, making it more difficult for prying individuals to find you.
Who Uses Appointment Setting Software?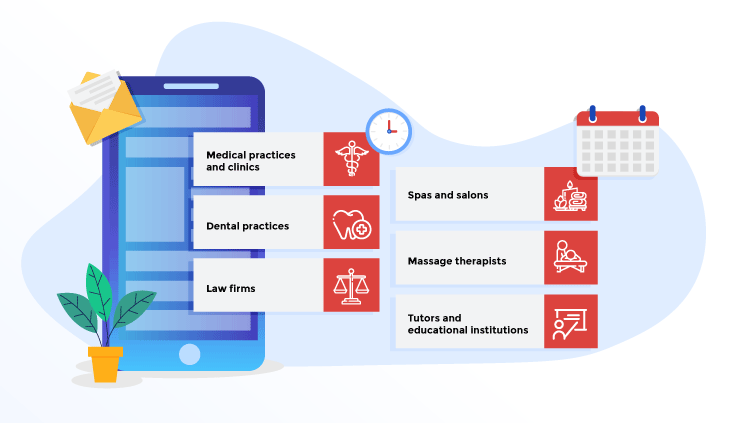 Appointment scheduling software is used by many different types of businesses and organizations. Some of the most common users of appointment setting software include:
Medical Practices and Clinics
Dental Practices
Law Firms
Spas and Salons
Massage Therapists
Tutors and Educational Institutions
Why Appointment Setting Software is Essential for Online Businesses?
1. Encourage Positive Interactions via Quality Relationships
Customers always favor positive and engaging experiences, even those that need in-person contact, as the globe progressively returns to "the new normal."
Scheduling appointments with specific people allows connections to develop, mature over time, and generate trust, resulting in better experiences, pleasant interactions, and organizational progress.
2. Better Insights
Having the correct data about your company might assist you in making strategic decisions. Appointment scheduler can answer inquiries like "What is your busiest day?" and "What is your most popular service?" The majority of these include booking data and analytics from which you may derive important information.
3. Meaningful Report
Most systems can produce useful data that allow you to track your most profitable clients and their services.
Such information can assist you in strategizing future marketing initiatives to boost your company's earnings even further.
Get Detailed Reports on When you Booked Events or Scheduled Meetings. Sign Up 14 Day Trial
4. Low Costs
Schedule errors can cost your company hundreds of dollars every month in lost income. On the other hand, scheduling software might cost as low as $50 per month.
It's easy to understand how much money your company could save by employing online client appointment scheduling software.
5. Reduction in Missed Appointments
It is inconvenient for any business to book appointments for clients who do not show up. Another incentive to adopt online customer appointment scheduling is that it saves time.
Missed appointments equate to lost revenue potential for your company. To solve this problem, most scheduling apps will send automated notifications & reminders to your customers via email or text messages. This lowers the frequency of missed appointments while generating revenue for your company.
6. Fast Scheduling
Another advantage of using online customer appointment scheduling is quick and easy. It can be set up in a way such that your scheduling team has access to all of the information they require at all times.
This helps you prevent missing important data and unnecessary client phone calls to fill in the gaps. Your employees could be better spent on more important projects if they spent less time on these tasks.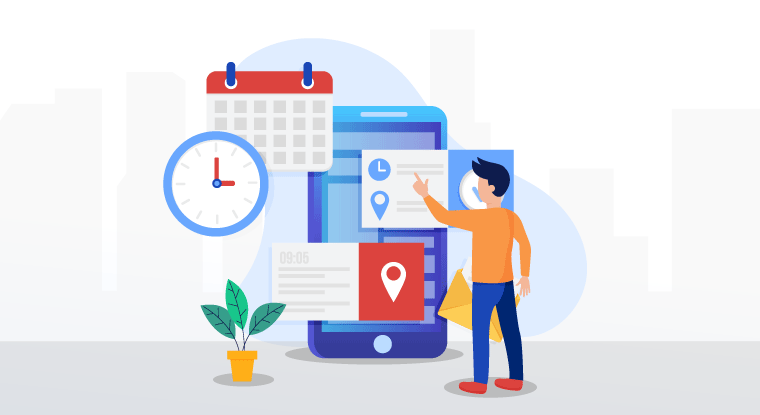 7. Fewer Errors
Customer service representatives may be overworked when your company is busy. They could be juggling many things at once, which is difficult at the best of times.
Scheduling errors are not only inconvenient for customers, but they are also costly. This is especially true if they traveled a long way for an appointment that they could not keep due to an error. These problems can be avoided by using real-time online appointment scheduling.
Conclusion
Appointments have become an essential approach to improving how organizations communicate with their consumers in today's environment where customers want omnichannel experiences and unique, personalized experiences.
Your appointment setting software can keep you and your clients on the same page at all times. Since the appointment setters are linked to the clients' calendars, they are timely reminded to be on schedule. With every minute of your workday planned out, you'll have more time to focus on many overlooked but essential business activities.
An appointment scheduling software can let you provide a multi-channel tailored experience to your customers that exceeds their expectations. In today's competitive world, automation technology is of paramount importance, and business appointment scheduling software can help you deliver excellent experiences at scale.
Discover Why Schedule.cc Stands Out
#1
Scale your appointments using online scheduler, email signature and bots
#2
Embed calendar on website, blog, and emails to speed up appointment scheduling
#3
Engage over an HD audio, video calling and through built-in video conferencing tool, 500Conference
#4
Sync Google, Outlook, and iCal calendars & stay up-to-date
#5
Reduce no-shows with automated appointment reminders
#6
Integrate with AI chatbot, BotUp, on website and capture leads faster
#7
Automatically schedule appointments post successful payment confirmation
#8
Share schedule links in your Gmail using powerful extension
#9
Unbelievable pricing - the lowest you will ever find
#10
Everything your business needs - 50 apps, 24/5 support and 99.95% uptime
Join the SaaS Revolution
All-in-One Suite of 50 apps

Unbelievable pricing - $14.99/user

24/5 Chat, Phone and Email Support