Need of Scheduling Software for Businesses to Work Efficiently
There is a need of scheduling software for a business to function efficiently. Learn why scheduling software is need of the hour and it's important in a workplace.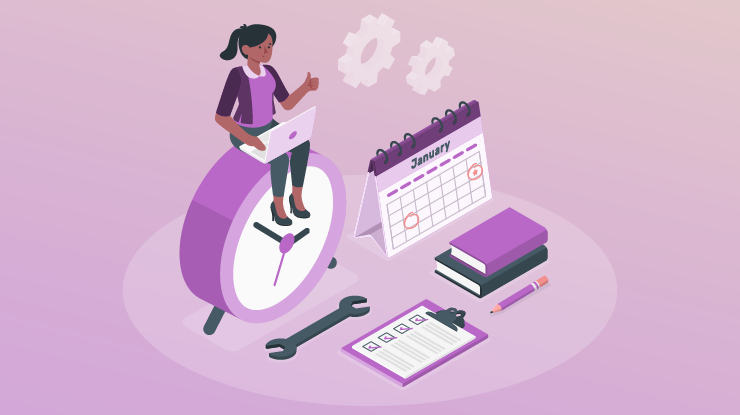 Why is Scheduling Software a Need for Any Business?
Every business manager has a lot of things to handle during their course of managing the business. As a result of this, time isn't always at their disposal. Therefore, specific steps should be taken to ease the burden that comes with managing a business. These steps culminate in the idea known as scheduling.
Scheduling is the art of organizing your activities to achieve your goals and prioritize your priorities in the time you have. When done correctly, it aids you in the following ways: Recognize what you can accomplish in a reasonable amount of time. Make sure you have the necessary time to complete essential chores.
Making and arranging schedules can be an extremely tedious and slow process, but it is essential.
The Chinese philosopher Confucius once said "A man who does not plan long ahead will find trouble at his door." – Confucius
Different sectors have adapted to the times with the constant shift into a more technological and digital space. This was seen as a significant-good fortune for what was typically seen as a tedious and stressful job. The art of scheduling became a thing of programs and algorithms that we see today in schedule apps and systems.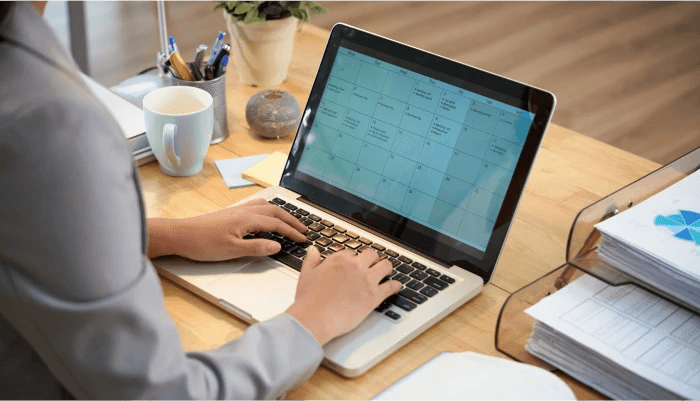 So, What is appointment scheduling software? Well, it is software that allows businesses and professionals to manage appointments and reservations. This software can be used to automate creating and working schedules for several employees in a business.
Using a scheduling system is one method to stay on top of everything. A growing number of software providers recognize the difficulty of workforce scheduling. As a result, there are numerous scheduling software options available to address this issue.
Although scheduling software is more costly than traditional techniques, the advantages far outweigh the price. Let's put your mind at ease whether this is your first time hearing about scheduling software or if you're considering utilizing it. Try out appointment scheduling app today, whether for personal reasons or to run your business more efficiently, know that with scheduling software, you can schedule your day the smart way. From AI assistance that helps with automated reminders and email alerts to event scheduling for one-on-one and team meetings, scheduling softwares has all the features that make a scheduling software great.
Features of Scheduling Software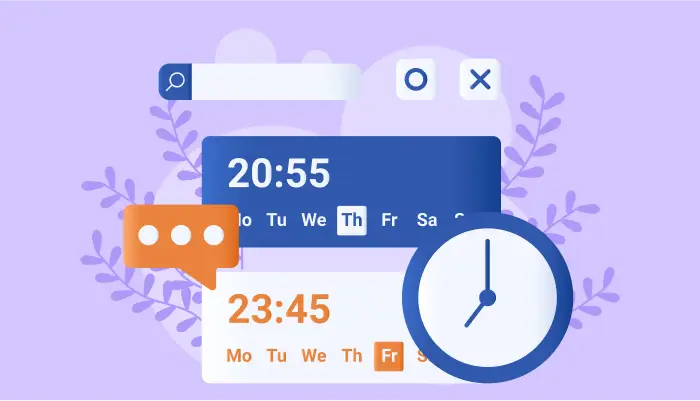 1. Management of the Schedule
Scheduling software's most important feature is probably schedule management. This is the set of features that streamlines the schedule building process. Building a schedule is more than just placing names on a calendar with the help of software. Online scheduling software is able to take the guesswork out of this crucial procedure by considering all relevant criteria such as preferences, budget, conflicts, and more — some systems even have an auto-scheduler that generates a schedule based on these factors.
Using scheduling software, regardless of the size of your company, gives a central system for managing all schedules. All personnel information and a view of different departments and locations will be accessible from within the platform. From here, you can control your whole operation's work hours and create a timetable that fits your company's demands.
2. Shift Management
This is a term that refers to the management of shifts. A well-designed personnel appointment scheduling system will be able to handle a variety of shift types. Personnel can use the software to find open changes and publish their vacancies. If it is a business with several employees then, management can utilize scheduling systems to view available shifts and contact staff to fill those openings at the most basic level. Advanced techniques analyze conflicts and either notify users or automatically resolve the problem. Skill-based scheduling is an added feature that distributes assignments based on aptitude.
3. Time Management
This is an important skill to have. Time management tools serve as safeguards to guarantee that all employees accurately report their time. Non-traditional labor, such as overtime, travel, and special projects, is now included in standard timesheets and attendance tracking.
Clocking-in methods in specific staff scheduling systems include time tracking. Biometric capabilities (clocking in with fingerprints, iris scans, or other biological parameters) and advanced time clock feature to ensure accuracy in attendance reporting.
4. Integration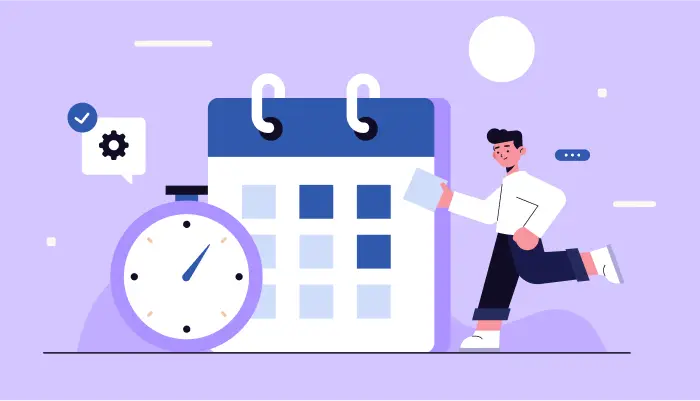 Employee scheduling software will frequently need to function in unison with other critical corporate systems. To mention a few integration options, consider a human resource management system, time and attendance software, payroll tools, workforce management software, or a business intelligence platform that may be required for the entire breadth of your scheduling procedures.
To do so, you'll need to be able to integrate things quickly. Embedded data processing technologies and open application programming interfaces make this possible (APIs).
10 Benefits of Scheduling Software
Schedule apps are tools available to help you cut down on the number of time-consuming processes associated with employee scheduling. To relieve management's workload, you can use an online scheduler instead of a full day's job. Some of the benefits of Scheduling Software for businesses are:
1. It Saves an Employee Significant Time:
Once a manager inputs the schedule of employees to a scheduling software, the scheduling software automatically takes these preferences into account each time a new schedule is generated. Also, other benefits such as removing the delay in scheduling still have their end game as Time-saving. Time Management is Improved as scheduling systems are intended to assist you in staying on top of everything you need to accomplish. Online task management software rapidly displays what's on your daily to-do list and what's coming up soon. You can also shift tasks to different days or even different employees.
This allows you to spend a lot more time doing things rather than making lists and planning.
2. Encourages Self Scheduling by Employees:
Employees can now deal with a last-minute change in shifts on their own. Whenever they need someone to take over a shift, they can go to the scheduling software and connect with other employees behind the scenes.
They can negotiate who can fill a shift this way. They can then reach an agreement and make a change to the schedule themselves. This relieves the manager of the burden of finding a replacement to take the shift. Employees who use the self-schedule feature have the freedom to take the initiative and make their own decisions. Employee satisfaction is greatly improved as a result of this.
Employee scheduling software guarantees that employees are only scheduled for work when they are available, rather than when they are busy. This leads to less scheduling confusion. Employees are happier and are more likely to stay when there is less schedule difficulty. Increased staff retention, in turn, contributes to your company's success.
Save time by automating the process of booking appointments Sign Up 14 Day Trial
3. It is Accessible 24/7:
Employees will have the ability to check the schedules anytime they want. This means that you can access and share your employees' schedules from a single spot. There will no longer be any ambiguity. There will be no more telephone miscommunications. "Colleagues telling colleagues" about the timetable will no longer be an option (which can create even more confusion). By leveraging the cloud, you can also avoid the inevitable back-and-forth emails once the schedule is published. Employees are likewise unable to claim that they were not informed of shift changes.
Schedules can be accessed from any device, including laptops, laptops, tablets, or smartphones, with cloud-based systems. You can also send notifications to a person's mobile phone or by email.
Scheduling software removes the need to ask questions regarding one shift constantly. A scheduling app also provides the employee with options for notifying by email or SMS. Hence, one cannot claim they had no idea of their shifts.
4. Reduction of Errors:
Manual scheduling spreadsheets have the lowest level of accuracy, which can result in lost time, productivity, and shifts being missed. Scheduling software enables you to automate your set schedules and identify errors before they are published. Last-minute requests and adjustments may be easily tracked using software, resulting in fewer computation errors. A scheduling solution can save time and effort by centralizing all staff data.
5. Improved Accountability:
An appointment scheduling solution may optimize schedules based on availability and skill sets, providing visibility and accountability. Integrating employee self-service into the process can also help with accountability. Employees are empowered and informed when they have access to a secure web portal to examine their schedules and change personal information. Various security levels can be put up in the program to ensure that managers must approve shift changes and that staff cannot transfer between shifts without following the chain of command.
6. Protects you Against Labor Law Infractions:
You should also be aware of labor law, both for minors and adults. It can be challenging to follow such laws. This is why many businesses disregard them entirely. Many business owners appear to live by the mantra "out of sight, out of mind."
However, if ignored and unmanaged, you may be in breach of labor laws. A high fine is frequently accompanied by these labor law infractions. Many employee scheduling software systems can be extremely useful in this situation. There will be built-in alarms and notifications in many of them. These go off when you break labor laws, such as scheduling someone for too many hours.
7. Adapt to Sudden Shifts in Employee Shifts with Ease: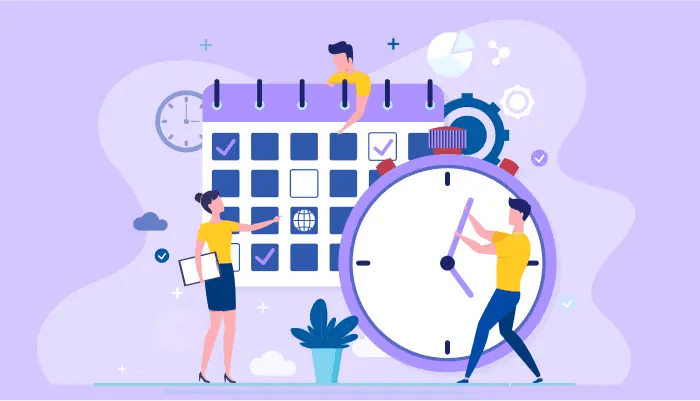 Employees that use spreadsheets must contact managers every time they need to make a couple of modifications to their work schedule. Those adjustments must be made manually by managers. This time-consuming and often error-prone process has the potential to result in costly errors.
These adjustments can be made without phone calls or even text messages if the approach is practical. Scheduling software includes a function that allows management to be notified immediately to approve the shift and find another employee to fill it.
8. Scheduling Delays Disappear:
Mobile notifications allow employees to see and respond to their schedules more rapidly. If there are any changes or modifications to the timetable that need to be made, you will be notified right away.
If you utilize the mobile app, you won't have to rely on staff signing in to see updated schedules. When things are chaotic, it's easy to miss this. Finally, appointment scheduler for employees cuts down on the time it takes to develop and change schedules. You can also respond rapidly to shift changes with scheduling software.
9. Maintain Consistency:
Producing schedules that meet business and employee needs and adhering to all scheduling regulations can take a long time when done by hand. You may simplify the process by using scheduling software to set up notifications whenever a rule violation or a staff shortfall is due to occur. A scheduling system linked to all of your staff data allows you to schedule and assign individuals with specific skills to each shift because you have that knowledge readily available within the system.
10. You Can Manage "Time-off" Effectively:
Another advantage of employing employee scheduling software is the ability to control vacation time. Employees can submit "time-off" requests with a valid justification via the scheduling software platform. You'll be contacted right away and given the option to approve or reject the request.
Increases productivity by eliminating manual scheduling Sign Up 14 Day Trial
It's also possible that you schedule workers to work when they are genuinely on vacation. This happens more often than you are likely to believe. You can instantly see who is available and who isn't using scheduling software.
To Wrap Up!
For businesses with fluctuating work hours that rely on some form of scheduling system to keep organized, scheduling software is a must-have. It's critical to develop a schedule that considers all aspects of your organization while also satisfying employees and management.
Having great appointment scheduling software like schedule.cc by 500apps can help save your time as a business owner or manager and make your job easier. It's a very daunting task having to deal with employees' schedules, especially when unpredictable and immediate changes are to be made.
Discover Why Schedule.cc Stands Out
#1
Scale your appointments using online scheduler, email signature and bots
#2
Embed calendar on website, blog, and emails to speed up appointment scheduling
#3
Engage over an HD audio, video calling and through built-in video conferencing tool, 500Conference
#4
Sync Google, Outlook, and iCal calendars & stay up-to-date
#5
Reduce no-shows with automated appointment reminders
#6
Integrate with AI chatbot, BotUp, on website and capture leads faster
#7
Automatically schedule appointments post successful payment confirmation
#8
Share schedule links in your Gmail using powerful extension
#9
Unbelievable pricing - the lowest you will ever find
#10
Everything your business needs - 50 apps, 24/5 support and 99.95% uptime
Join the SaaS Revolution
All-in-One Suite of 50 apps

Unbelievable pricing - $14.99/user

24/5 Chat, Phone and Email Support