Best Appointment Booking Guidelines For Interview Management
The recruitment process is an essential part of an organization. A company cannot achieve fortune 500 status on its own. It is crucial to fill the job position with suitable candidates that can contribute towards your company's success. However, in the current job marketplace, there are multiple job openings for various roles. The ideal match is already hired by a benefiting organization or is filtered through the crack of ATS system.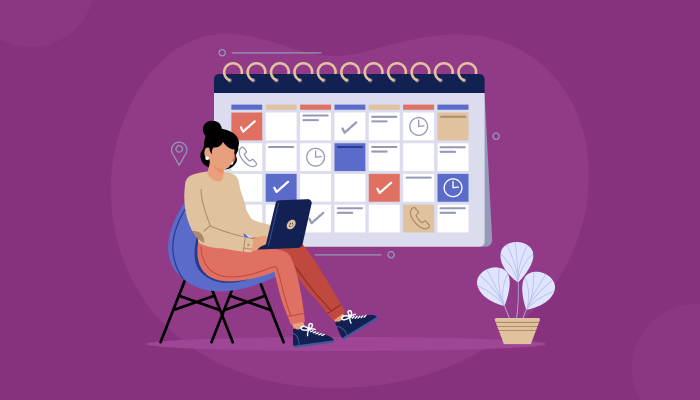 The HR staff is struggling to find the right candidate for the job. Therefore it is necessary to leverage the power of advanced technology and AI to automate the cumbersome task and free up some time on your sleeves to filter the right resumes. There is various software like Schedule.cc that can schedule appointments and offer a seamless interview management platform that can perform all the heavy lifting tasks. At the same time, your HR team can focus on more productive tasks.
Interview management is a relatively complex part of everyday business operations. This often includes screening resumes and grading them based on skills, qualifications, and experience required for the position. This will help an organization identify suitable candidates. Automating the interview management process with the help of appointment scheduling software can ensure that you are assessing them against the proper criteria.
Appointment Booking Definition
Appointment booking is a crucial part of the interview process. It involves sending email invites to the shortlisted candidate and scheduling interviews. Various interview scheduling applications can help HR professionals to save time and streamline the scheduling process, allowing them to focus on other essential aspects of the recruitment process. There is advanced software in the marketplace that allows recruiters to advertise the job in places where your target audience will likely see it. This may include job boards, social media platforms, and professional networks.
Following are few of the key aspects to consider before investing in appointment booking software :
Schedule dates as per the availability of the candidate and interviewer.
Invest in software that has robust collaboration tools and third-party integration.
Synchronize your calendar to avoid double booking on multiple platforms.
Choose a platform that enables notifications upon confirmation and is capable of sending reminders.
Appointment link should be easy to embed within emails.
Inbuilt tools to conduct interviews like video calls, phone calls, group calls, and video conferences.
Visual reports that analyze time spent, appointments, and other crucial metrics. This helps optimize the process further and reduces time spent scheduling activities.
The client portal enables a unique experience with complete control of the scheduling process.
A scheduler with custom booking fields enables users to add more information regarding the interview.
Opt for intelligent scheduling and calendar view for easy access to the platform.
Consider an auto timezone feature if your organization hires across the globe.
Best Appointment Booking Guidelines
Once the HR team has defined the job requirements, there is various software with pre-built templates that can help create an accurate job description that reflects the role and the expectations for the position. This should include details about the role responsibilities, everyday engagement, required qualifications, and relevant experience for the job opening. Once you have outlined the basic requirements, now is time to get started with the interview management process. Following is a list of 7 best booking guidelines that can help your HR staff find the right candidate for the job in a shorter time frame.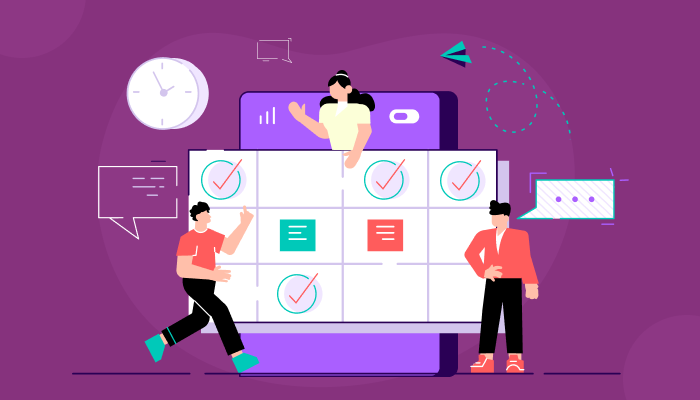 Job Ad & Description: Create an attractive job post describing accurate details of day to day duties expected from the candidates. Ensure it contains all the relevant keywords to maximize reach on job portals and social media listings.
Appointment Booking: Invest in a comprehensive appointment booking application. It is used by most fortune 500 companies. You can never miss an appointment with these powerful schedulers. They can be fully customized and offer users a client portal for an efficient booking process and robust interaction.
Invest In Comprehensive Scheduling Software: Intuitive appointment scheduling software like Schedule.cc allows users to calendar sync with popular third-party tools like google calendar and enable multi-channel support with automated reminders. They have an in-built video conference, one on one video, and phone call to get started with the interview process. Various tools have advanced reporting to provide insights that can help optimize the recruitment process.
Reminders & Notifications: It is imperative to send out reminders to appointees or candidates. Most often interviews are scheduled far ahead of time and hence without any reminders there are fair chances of candidates missing out the interview. Sending out follow up reminders to your candidates ensures they make it right on time and deliver best performance.
Embed Links: Embedding meeting or interview links within the email is extremely helpful to the candidates and it helps keep all the information in one place. It is useful to quickly catch up with the agenda of the meeting too.
Buffer Time: Ensure you set a time interval or buffer time before the meeting. It allows both the candidate and the interviewer to conveniently shift between meetings and attend relevant tasks.
Analytics: Invest in analytics that can help generate reports that track various metrics like response rate of appointees, no of appointments scheduled, engagement rate, etc. This can help the HR team device effective strategies that can help optimize the hiring process.
Advantages of Appointment Booking
Investing in an appointment scheduling platform entitles your HR team with innumerable advantages. It can benefit businesses and organizations by reducing staff requirements too. Following are some of the benefits of using such a scheduling platform:
improve efficiency by automating the scheduling process. Booking software is designed to optimize multiple time-consuming activities such as scheduling appointments, meetings, video calls, interviews, etc. It helps reduce the time and effort required from the business's staff.
It helps enhance the customer experience and leads to increased user satisfaction.
Interviewers can schedule appointments at their convenience, and the platform can send confirmations and reminders.
No-shows are a significant problem for interviewers; a scheduling platform can reduce no-shows by sending automated reminders and last-minute confirmation emails and notifications.
Various advanced software like Schedule.cc can store client information, appointment booking details, and other relevant data. This makes it easier for the scheduler to track and manage multiple meetings or appointments within a few clicks. It also empowers organizations to identify trends, track performance, and make data-driven decisions.
Get started with the leading Appointment Booking software today! Sign Up 14 Day Trial
Conclusion
The virtual stack of resumes lying in the inbox of HR is often left unopened. It undergoes a rigorous process of checking through specialized software. winnowed, and candidates who have passed can have a one-on-one interview. Job seekers have multiple platforms, portals, and mediums to find the right job. However, it has become increasingly tedious for companies and hiring agencies to find the right candidate that suits the job requirements. The purpose of an interview is to have the right staff for the job. Streamlining the interview process with the help of appointment scheduling software that handles everything right from scheduling interviews to engaging the candidate can free up your staff to focus on strategies that help contribute to revenue growth for the organization.
Discover Why Schedule.cc Stands Out
#1
Scale your appointments using online scheduler, email signature and bots
#2
Embed calendar on website, blog, and emails to speed up appointment scheduling
#3
Engage over an HD audio, video calling and through built-in video conferencing tool, 500Conference
#4
Sync Google, Outlook, and iCal calendars & stay up-to-date
#5
Reduce no-shows with automated appointment reminders
#6
Integrate with AI chatbot, BotUp, on website and capture leads faster
#7
Automatically schedule appointments post successful payment confirmation
#8
Share schedule links in your Gmail using powerful extension
#9
Unbelievable pricing - the lowest you will ever find
#10
Everything your business needs - 50 apps, 24/5 support and 99.95% uptime
Join the SaaS Revolution
All-in-One Suite of 50 apps

Unbelievable pricing - $14.99/user

24/5 Chat, Phone and Email Support