What is Event Scheduling?
Event scheduling is the process of creating, organizing, and communicating event schedules for time and resources.
So, if the nature of what you are doing requires you to organize various events, then a reliable event schedule using the event scheduling software - schedule.cc by 500apps will help make planning easier. With the 500apps Schedule.cc, your prospects can easily book events with just a few clicks. It also helps you as a scheduler to easily update an event, keep track of its progress, manage attendees, invite guests, and so much more. Creating an event should not be a hassle when you have the right planning tools. Find out more about creating an event schedule below.
How to create an event schedule plan?
When planning for an event, it is essential to use an event scheduling software. It does not matter whether you are planning for a conference, exhibition, or event. With the scheduling software, Schedule, you can easily oversee any plan changes.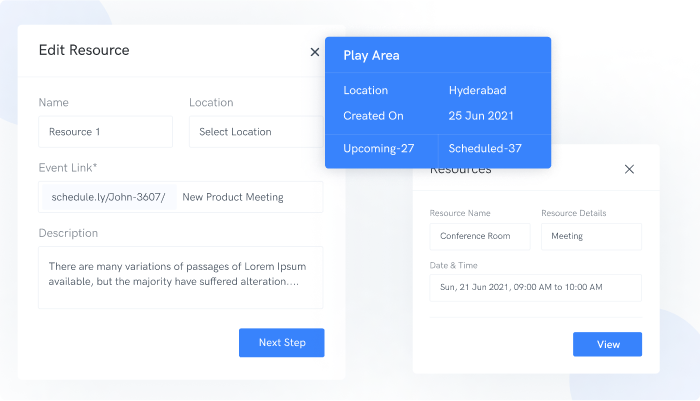 Here are steps to take to create an event schedule plan.
1. Have A List Of Activities The first thing you ought to do when you want to create an event is write out everything you want to do in the event. You can start with a concise list and then go into the details later. Creating this list helps you know whether some of the activities you are planning for are relevant or not. After that, organize the list in an order that one activity links with the next. This way, you will be able to keep your attendees engaged. With the 500apps Schedule.cc, you can easily create this list and organize it.
2. Choose An Event Duration The next thing to do is to determine the duration of the events. This should include how long every activity in the event will last. Since you already have a list of activities you want in your event, break it down into chunks of time, maybe an hour or 30 minutes. Then, when using the event scheduler, you can easily allocate time and update it later if there is any need for a change. Also, you can use the real-time scheduling feature to keep your attendees updated on what is left on the event list and how much longer it will last.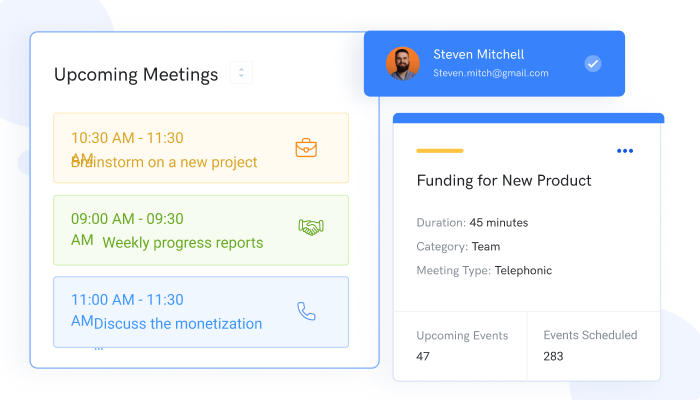 3. Pick A Venue And Date With the planning of activities done, what is next is choosing your venue and date for the event. When planning for the venue and data, it is important to consider several factors like seasonal factors, travel costs, etc. While some people opt-in for virtual events, others go for an event center. Whichever you decide to go for ultimately depends on your budget and the aim you are trying to achieve. If you want to use the virtual event approach, ensure to include the link to the platform you will be using when creating the plan.
4. Choose How Attendees Accept Invites Importantly, you should also decide how prospects interested in attending your event can be a part of it. You want to make sure you select how you want attendees to book an appointment so you can promote registration and send prospects the registration link. Utilizing the event management tool, the 500apps Schedule makes it easy for your attendees to book an appointment.
5. Set Up Reminders When you are done creating the event, one last thing that is remaining for you to do is to remind attendees before the events start. The 500apps Schedule can sync events with the calendar app of your preferred choice, be it iCal, Google calendar, and so on. With the 500apps Schedule calendar sync feature, prospects who registered for the event will get a notification about the upcoming event. This way, they will not miss out on the event.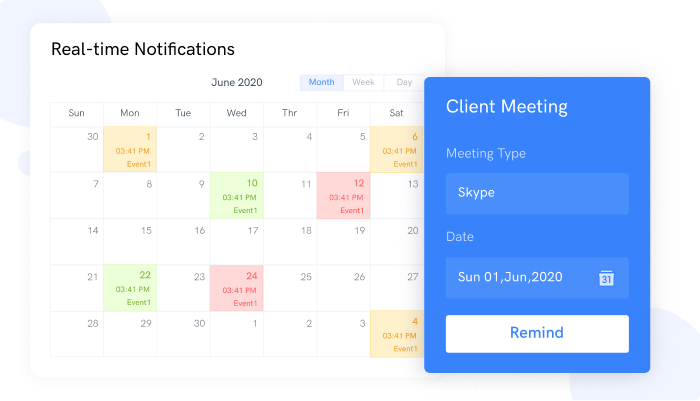 Conclusion
When you want to create an event, everyone desires it to be successful. Achieving this goal is not impossible, especially when you have a solid plan. But this does not mean that event scheduling is not complex. Event planning is quite complex, but using efficient event scheduling software can make the process less stressful. The 500apps appointment scheduling software comes with numerous features that help simplify the planning process.