How To Use Appointment Scheduling Software
If you are still in the business of booking an appointment over the phone, then your business is bound to suffer a great deal.
Do you still find your appointment clumsy and problematic even with a secretary and receptionist? Do you run a medium-scale business and don't want to worry about booking appointments yourself? Then, having an Appointment scheduling software solution will ease your worries. This piece shows you how to use appointment scheduling software.
Phone Scheduling and Your Business
If you are still in the business of booking an appointment over the phone, then your business is bound to suffer a great deal. So many business phone calls are unanswered or struggle to get in, making you lose a great deal. This is because booking, confirmation, and rescheduling of appointments take time, and you can be more productive if you have this settled. Appointment scheduling takes a long time, and potential clients can get frustrated when calling in and you are busy booking appointments with other clients over the phone. Making schedules over the phone also wastes your time and your client's time. These reasons mentioned are enough to enlighten you on why you should opt out of phone scheduling.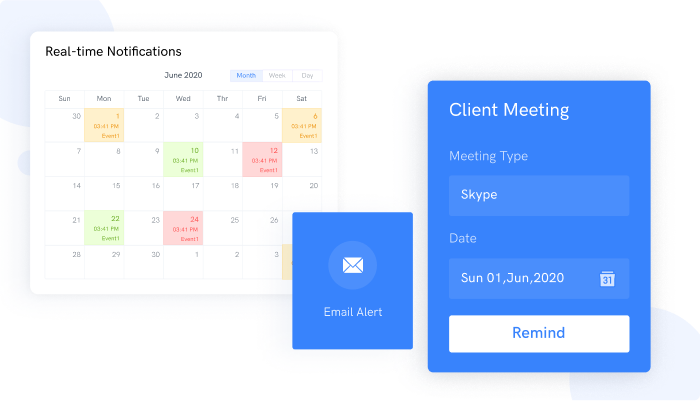 All You Need to Know About Appointment Scheduling Software
This solution provides a web-based valuable tool to both business owners and clients. It is a two in one tool that helps business owners handle their appointments while clients reschedule, self-book, and cancel appointments. The importance of scheduling software like schedule.cc is that it automatically reminds clients who have previously booked an appointment to avoid unavailability, forgetfulness, and double booking.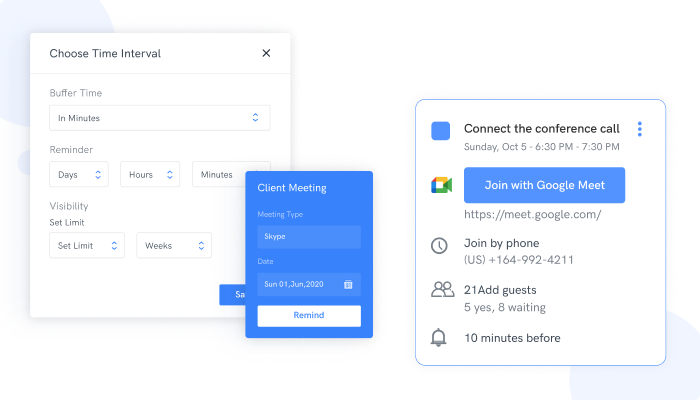 Features of Appointment Scheduling Software
Online booking software has many features you can't help but use. Here are the essential features of this app:
An appointment reminder can be set to follow up with the agent and remind them about the appointment. Automated reminders are done through a customer's preferred communication medium (text message, phone call, or email).
Most appointment scheduling software aids payment processing, making business transactions easy for you and your client.
The platform allows you to connect to all the calendars you own to collate your appointment. Store hours and staff availability can also be handled on this app.
The waistline management feature is also available on this app. This checks out canceled appointments and refills them.
Appointment scheduling system also features dynamic resource allocation. It allocated vacant resources to appointment slots.
You can also integrate your website into your scheduling software so that when people visit your website and want to reach out to you, they are directed to the booking software.
As much as this software deals with helping you sort out your appointments, it also allows you to book appointment dates manually.
Who Uses Appointment Scheduling Software?
So far you run a business that requires booking appointments, then you qualify to use this app. Online booking software can be used in:
1. Spas and saloons
2. Restaurants
3. Health care organizations
4. Doctor's office
5. Real estate companies
6. Financial institutions
7. Home service companies
8. Gym
9. Car dealers and maintenance offices
10. Tourist organizations
Advantage of Appointment Scheduling Software
Booking appointments online comes with a lot of advantages which includes:
It cancels the double booking. Your staff can make mistakes with booking and double booking, but online scheduling software can't.

Self-service booking software helps to fill more appointment slots

Customer experience and satisfaction are factors that make a company grow. A frustrated potential client will not find his way back to the organization the second time due to the stress of booking an appointment. An online booking software provider's solution increases your customer experience and helps you gain and keep customers.

It aids the efficiency of the staff because they don't have to spend all day taking appointments. Also, you can hire lesser staff since this app will do most of the work.
How Does Appointment Scheduling Software Works?
Appointment scheduling app makes your calendar available online, so your clients can schedule, reschedule, cancel, and modify appointments without having to reach you. You can also integrate this website with your social profiles, websites, and calendar. You need to make your hour of service, days and times of availability, and length of availability available for clients to see. So, when booking appointments, the clients will follow these yardsticks.