The 5 Best Appointment Scheduling Software for Businesses
This article lists the best 5 Appointment scheduling software along with the importance and also a few benefits you can attain using it.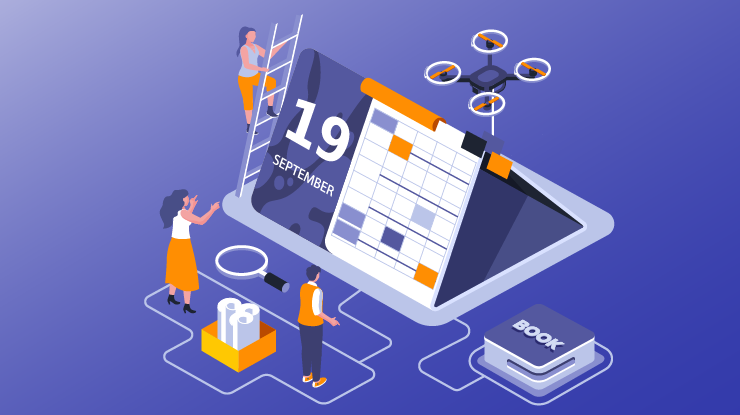 What is Appointment Scheduling Software?
Appointment scheduling software has become increasingly popular over the past decade. It helps businesses manage their appointments efficiently. The software also allows users to create and schedule appointments, send reminders to clients about upcoming appointments, track clients' attendance at scheduled events, and much more. Appointment scheduling software is used by companies that need to ensure that enough staff members are available to handle all their clients' needs. In addition, this tool allows users to set up multiple meetings at once without creating separate appointments by simply adding each event to the list while leaving the software to do the rest!
Importance Of Appointment Scheduling Software
This software allows users to schedule online appointments, manage their time better, and track their progress and expenses. A scheduler can help you manage time efficiently without having to leave your office desk within a few clicks. With this piece of software, you can view detailed records of upcoming meetings, send reminder emails, and even schedule a call from the calendar. You can also add notes on each appointment and make changes to the details while attending the event. This helps users get things done faster and more accurately. The software can also give suggestions to improve productivity and efficiency.
Increases productivity by eliminating manual scheduling Sign Up 14 Day Trial
Five Best Appointment Scheduling Software
1. Schedule.cc
500 Apps' appointment scheduling software is an appointment scheduler that allows you to schedule appointments in real-time with automated notifications. With the app, you get a reminder pop-up for all your upcoming events. It can easily integrate with third-party apps to synchronize with your calendar. Lastly, this software provides a detailed record of all your schedules.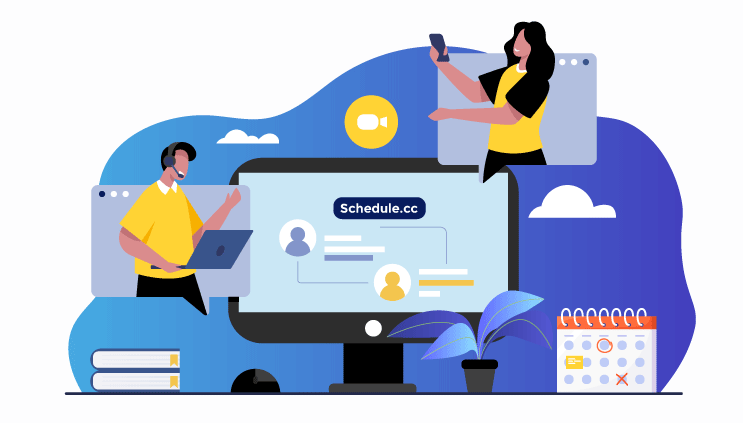 2. Calendly
Calendly is a simple yet powerful tool that allows users to schedule meetings online. Users can create their calendar events and invite people from anywhere in the world. You can even add location information to your event. They can share their calendar with other people using email, text messages, or social media. There are no contracts involved in using this tool, and you can cancel it anytime.
3. Zoho bookings
With Zoho Bookings, your customers can make appointments directly from your website or mobile app. You can manage your clients' bookings, view their history, and send them reminders about upcoming events. You can even create custom forms, send automated emails, track client activity, schedule recurring payments, easily share documents with clients, and customize reports.
4. Setmore
Appointment scheduling software is designed to help your business run efficiently. In addition to tracking appointments, this type of software can also be used to track customer information, inventory levels, and other business-related data. Users can create events and then enter information about the same. They can also add notes to each event and even attach files.
5. Acuity Scheduling
This Appointment scheduling app can easily manage appointments across multiple locations, allowing you to schedule hundreds of events per day. Moreover, it comes with a user-friendly interface. The app tracks events from start to finish and then automatically sends out invoices based on the time spent on each event.
Benefits Of Appointment Scheduling Software
Given below is a list of benefits that one can attain from using appointment scheduling softwares.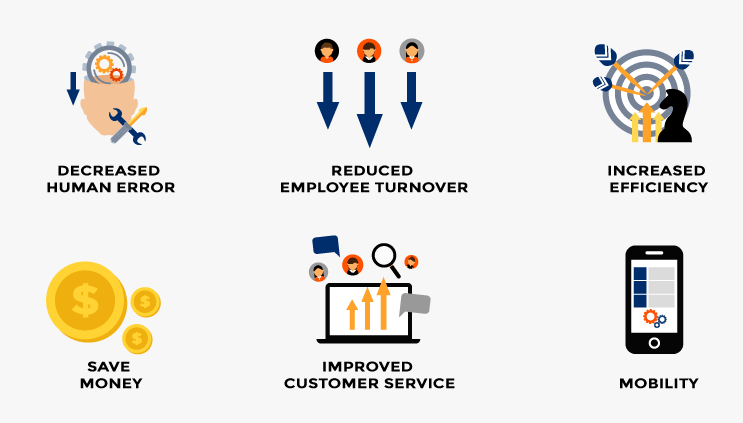 1. Decreased Human Error
When employees are not fully focused on their jobs, they can make mistakes that could cost your company money and time. Appointment scheduling software helps keep your staff organized and focused on what needs to get done. Using this type of software can reduce errors and increase productivity. You can easily keep track of who has scheduled what and when. This way, scheduling software can help your business run smoother than ever before.
2. Reduced Employee Turnover
Appointment booking app can help companies reduce employee turnover by tracking schedules and vacation requests, as well as providing reminders. This way, employees get an idea of their week-long schedule beforehand, helping them plan their days accordingly. Also, if they need extra time off, they can request that before the end of the month, rather than waiting until the last minute. This approach prevents employees from leaving unexpectedly or taking work home with them.
3. Increased Efficiency
Appointments can often take longer than expected. When you use appointment scheduling software, you can set reminders to remind yourself about upcoming appointments and avoid missing them. This equates to less wasted time and more efficient day-to-day operations. With the help of a scheduler, you don't have to spend hours each day searching for an available time slot for appointments. It has features like task management, small business contact management, notes, journaling, and much more for improved work efficiency.
4. Improved Customer Service
By keeping track of who has scheduled appointments and what those appointments are, you can provide better customer service. In addition, You can send out automated emails reminding customers about their appointments and even offer discounts for early booking. Clients can view their calendars from any internet-connected device.
5. Save Money
Appointment scheduling software allows employees to submit their minutes online for the work completed, making it easier to track the services each client has been offered and ensure compliance. This type of system prevents workers from submitting fraudulent minutes, which helps save employer's money. It also makes it easy to monitor overtime work and ensure that employees are paid properly. The software integrates with electronic payment gateways that can speed up the billing process and help increase your revenues.
6. Mobility
Appointment scheduling app allows you to manage multiple locations from one place. You can schedule or reschedule appointments on the go since people are increasingly using mobile devices rather than the desktop. You can automate many processes like emailing clients about cancellations while traveling.
Summing It Up
The appointment scheduling system should have advanced tools that allow users to easily create appointments, set reminders, update clients' information, and track appointments according to their priorities. There are different types of appointment scheduling software available on the market. However, some of these software applications require a lot of technical expertise and experience to use. Therefore, business owners are recommended to hire an expert to assist them in finding and handling the best appointment scheduling software for their needs.
Discover Why Schedule.cc Stands Out
#1
Scale your appointments using online scheduler, email signature and bots
#2
Embed calendar on website, blog, and emails to speed up appointment scheduling
#3
Engage over an HD audio, video calling and through built-in video conferencing tool, 500Conference
#4
Sync Google, Outlook, and iCal calendars & stay up-to-date
#5
Reduce no-shows with automated appointment reminders
#6
Integrate with AI chatbot, BotUp, on website and capture leads faster
#7
Automatically schedule appointments post successful payment confirmation
#8
Share schedule links in your Gmail using powerful extension
#9
Unbelievable pricing - the lowest you will ever find
#10
Everything your business needs - 50 apps, 24/5 support and 99.95% uptime
Join the SaaS Revolution
All-in-One Suite of 50 apps

Unbelievable pricing - $14.99/user

24/5 Chat, Phone and Email Support