How to improve productivity at workplace?
To improve productivity, increase output, reduce stress, and bring about job satisfaction, it is important to delegate and transfer primary ownership of certain tasks to other staff members.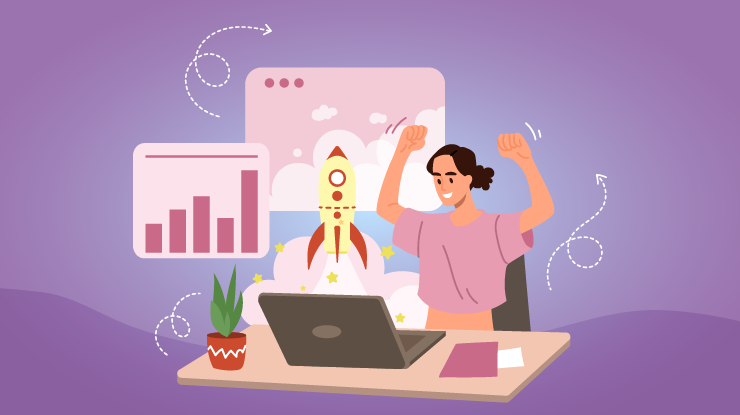 Anthea Turner said, " the first rule of management is delegation. Don't try and do everything yourself because you can't."
For a business organization, it is essential to assign roles, tasks, and activities to every unit and individuals that make up those units. The act of assigning these works and duties to other individuals, mostly your subordinates in a business organization, is called delegation.
To improve productivity, increase output, reduce stress, and bring about job satisfaction, it is important to delegate and transfer primary ownership of certain tasks to other staff members. In delegation, you as the leader continue to oversee and supervise the work done. In a tweet by ELLAwomen, "Delegating tasks can save you time for more important things."
One of the qualities of an effective manager is to delegate tasks appropriately and supervise them to get the desired result. For large organizations, delegation is the best way to get the jobs done at the appropriate time. Also, these organizational activities can be delegated or transferred to software and tools. They are more efficient and responsive than humans. For instance, an online meetings planner can be used in scheduling meetings.
Irrespective of the size or functions of the organization, to improve productivity, the following tasks should be delegated to others. They include;
Improve productivity at work by delegating these 15 tasks
1. Scheduling meetings: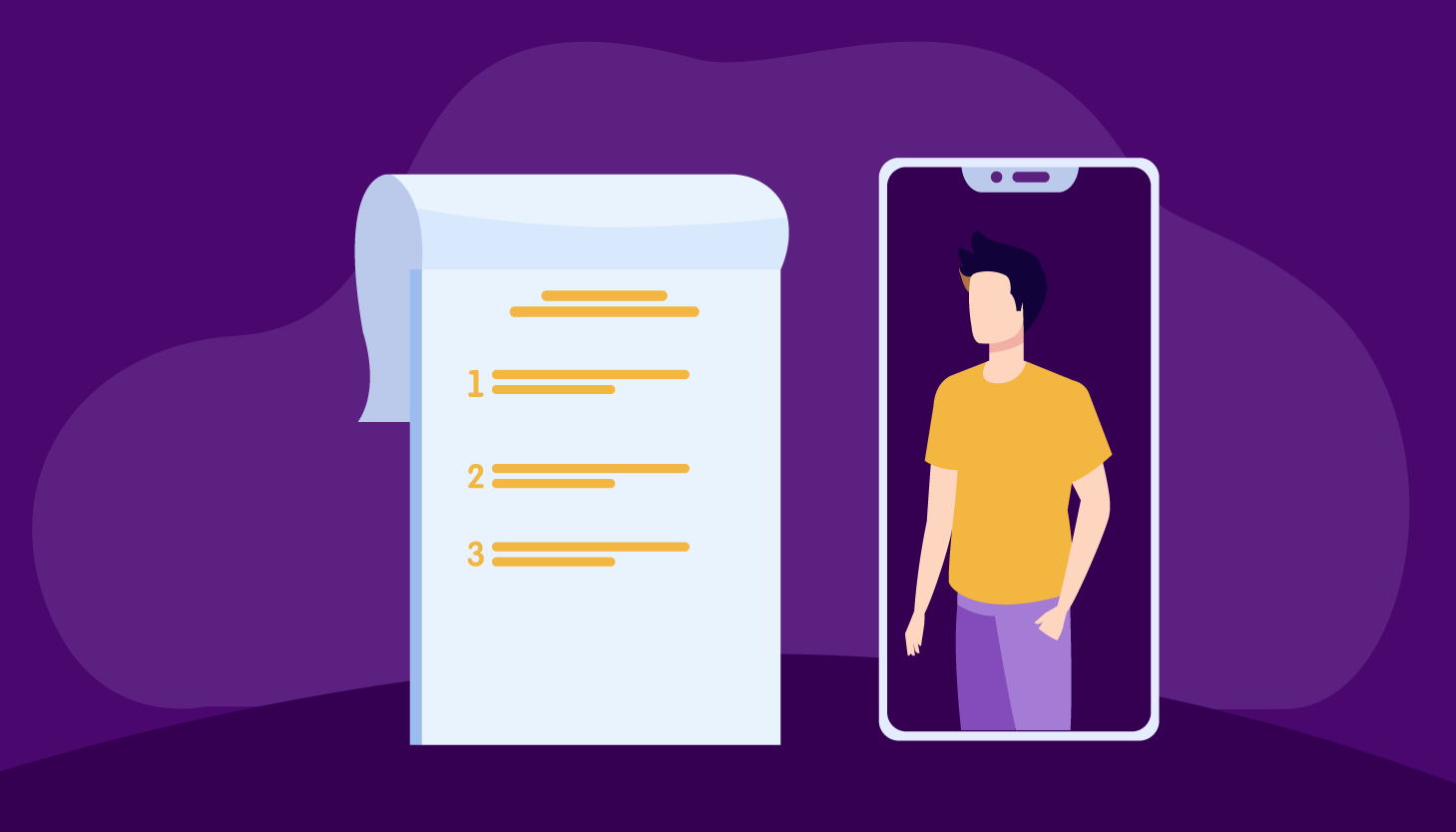 For big business organizations with managers who have busy schedules and engagements, it is important to have online meetings scheduler to keep track of your meeting schedules and give notifications so as not to miss important discussions. With an online appointment scheduler, you rest assured that your appointments and meetings would be well handled and timed to avoid a clash of appointments or any error.
It would help if you input your working calendar and available hours; the appointment scheduling software - Schedule.cc will help you arrange the meetings and tailor them towards your preference.
2. Benefits and payrolls: As a business owner or manager, it is important to outsource your benefits, payrolls, and other payment services to those firms or individuals specializing in it. These individuals have the necessary skills and the tools to make the process easy.
Delegating this task is very important because it requires technicalities such as preparing payroll, calculating taxes, salaries, legal complaints, and the likes. You are, therefore, unfamiliar with this terrain, and you do not need to go through the rigor of learning it since some individuals and organizations can take care of this task.
3. Signing and sending of documents: For every business organization, there will come a time whereby you need to sign agreements or other documents and forward them to other parties to go through and append their signatures. Sometimes, this process requires many individuals to append their signatures, and taking the document from one individual to another is time-consuming. You have to delegate this process, and the best way is to use an app or software.
Electronic signature software such as Sign. Cc developed by 500apps is designed to enable every authorized individual to go through the documents and append their signature from any location. You can also use the appointment scheduling software to ensure every individual signs the document in a scheduled arrangement.
4. Conversational Artificial Intelligence: Business organizations should integrate conversational Artificial Intelligence tools and assign organizational tasks to them. These Conversational AI are used in the recruitment processes such as scheduling, screening, and asking questions from potential employees.
There are several conversational AI, and their functions vary, but the ones that would be used to make the recruitment process easier and faster are very important. They have been designed to dish out questions and record responses. They are also used for scheduling interviews and monitoring time. Online appointment scheduler notifies both the employer and employee when it's time for the interview.
5. Appreciation notes: For every business organization, there is the need to appreciate your customers, patrons, partners, diligent staff, and other stakeholders who are contributing to the growth and development of your organization.
This appreciation could be in the form of thank you notes, appreciation emails, or follow-up emails. As simple as this task is, it is very important to ensure continued patronage. You can delegate this task to those at the Customer service department or adopt the electronic mail software. Openedornot and Finder.io are electronic mail software developed to send an automatic appreciation mail and track its delivery.
They can be integrated into the organization's work process, and when there's the need to forward appreciation messages, they can be used. An online appointment scheduling system can be used to schedule these messages.
6. Providing Training contents: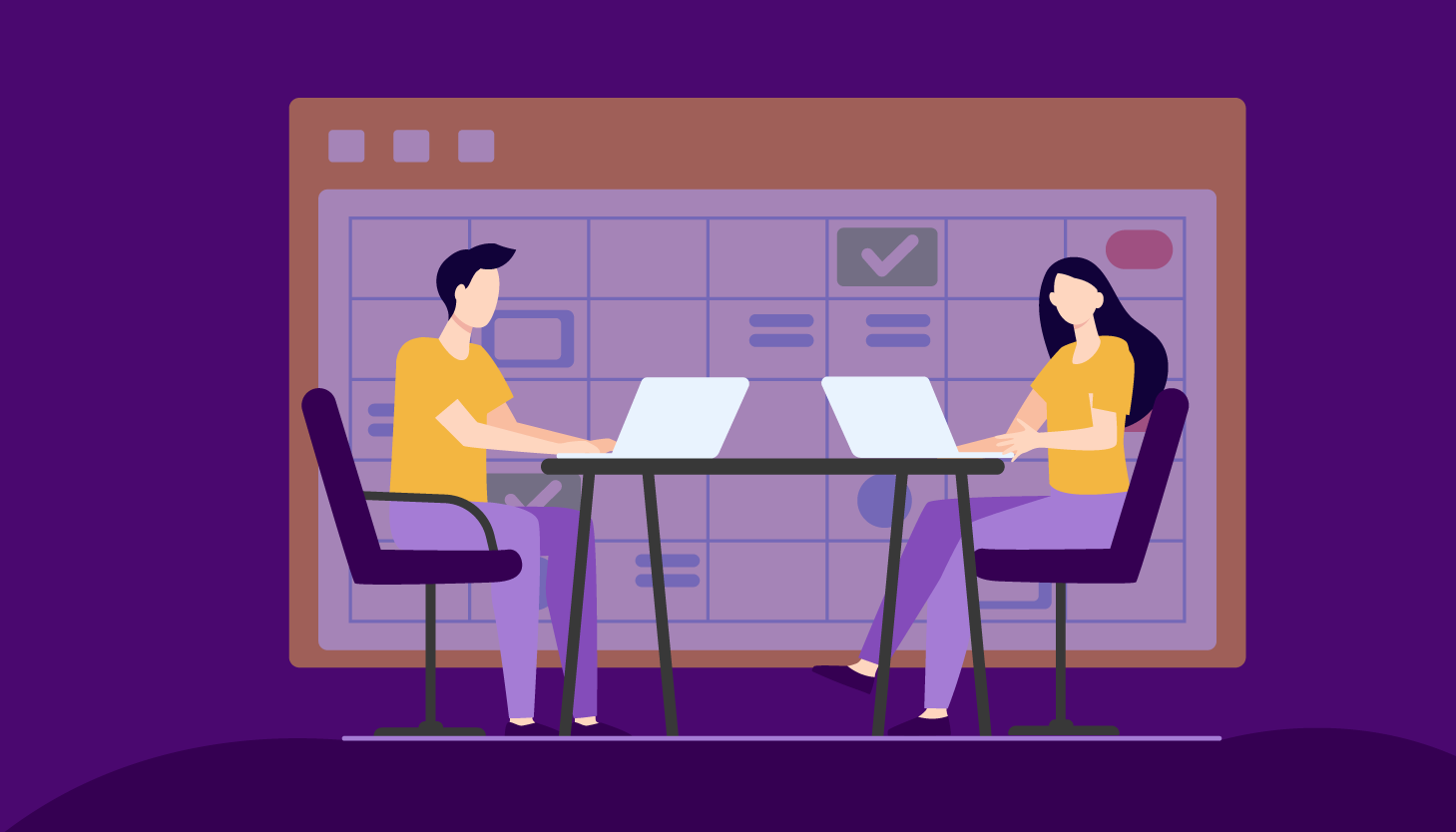 Another task that can be delegated in an organization is the training of new and existing staff members. In line with the global standard, you must train your employees frequently and equip them with the necessary skills and knowledge.
Instead of embarking on the training and sourcing for content yourself, you can outsource these training processes to firms and individuals with the required skills. Also, there is the Learning management system (LSM) that is designed to create training materials in an easy and automated way.
7. Urgent but less important tasks: According to the Eisenhower Matrix, " any task that is urgent and less important should be delegated." For every organization, in their day-to-day activities, some tasks or difficulties are encountered that were not planned for and need to be attended to as soon as possible. However urgent they are, they are not important to the organization's running but must be attended to.
As a manager, these tasks can be delegated to your subordinates to handle and accept feedback, for example, press briefings or media interviews.
8. Design works: Getting the right (graphic) designs for your brand is important, and there's the need to pay attention to details. As a business owner, your brand logos, adverts, billboards, and other design tasks should be delegated to the best hands.
However, you need to document and clearly describe what your brand entails and what you expect the designs to look like. This way, the designer is on the same page as you and would better understand what is expected. There can be an in-house graphics designer in your organization, and you can outsource this task.
9. Put a value on your time: To improve productivity, there is the need to value your time as a manager. It would help if you calculate your working hour and maximize it. Most times, some jobs are important but the return on them in respect to the time spent does not commensurate. These tasks should be delegated or outsourced.
With an appointment scheduling planner, you can track your appointments and make yourself available to the important ones. This way, you get the value for the time spent. It is cost-effective when you value your time and drop those tasks that are not worthy of your attention.
10. Email management: David Newman said, "Email has an ability many channels don't: creating valuable personal touches-at scale." This shows how important E-mail communication is to every organization. You should delegate the task of sending emails, receiving them, and acknowledging the receipt to your employees. Most times, only important or personal mails should come directly to you. Your team members should handle all other mails. Some mails require attachments; experts should handle the scanning and preparation of the attachments while you give little supervision.
11. Customer service and support: As your business expands, you tend to have more customers and patrons to deal with. To track their responses and feedback, attend to their complaints and sample their opinions, you need skilled customer service representatives.
The customer support service assists your organization's ineffective customer service delivery, and to keep enjoying their patronage, there's the need to have good customer support. This task is mostly assigned to those skilled individuals, and their unit is carved out for this purpose.
You can also integrate customer service management software such as Support.Cc enables you to automate the work processes, automatically generate feedback, multitask and deliver quality customer service.
12. Data analytics: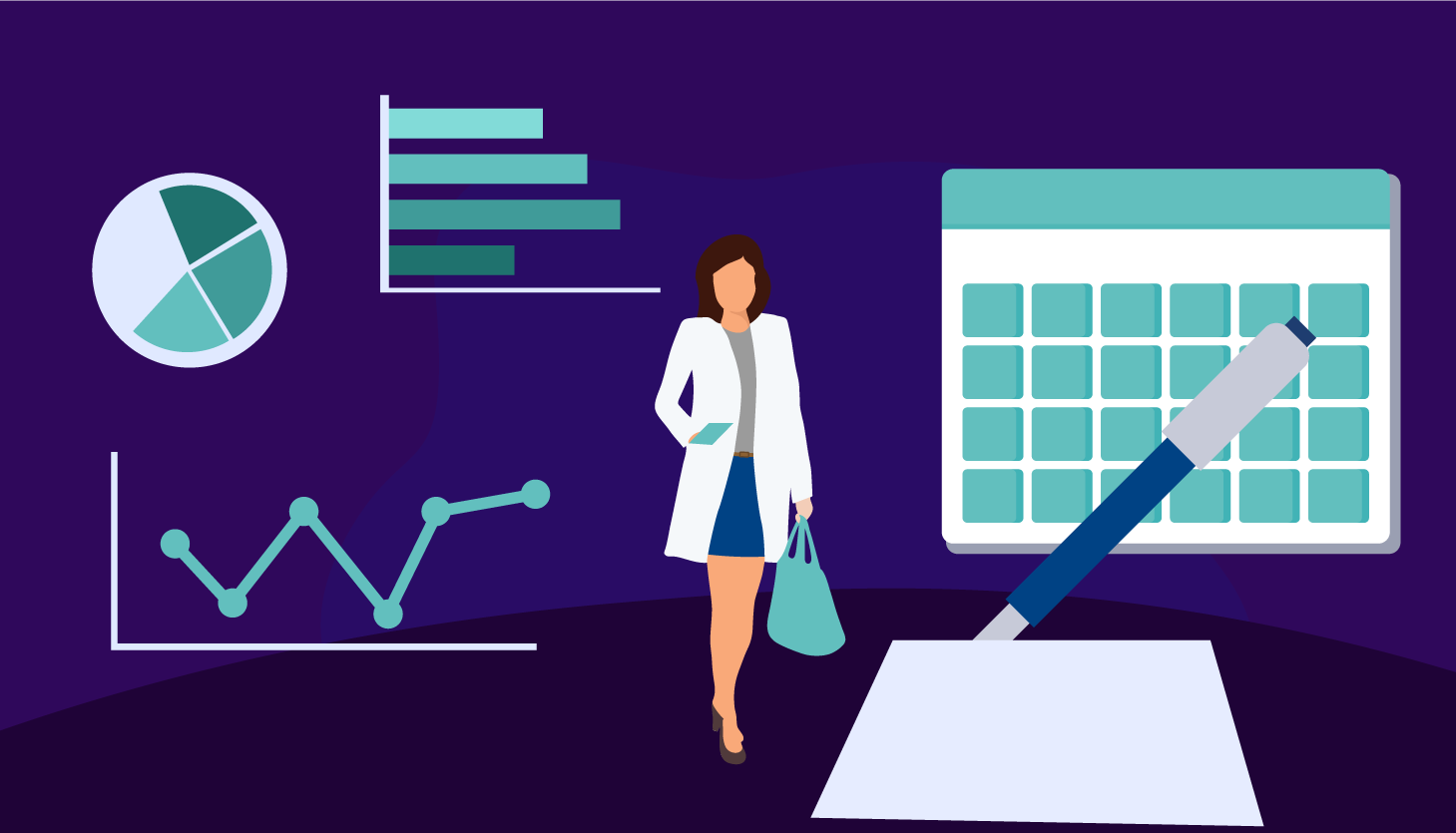 Every business organization needs to collect its organizational data, analyze it, and extract the needed information to help decision making and planning. This task entails a lot and is very sensitive. Whatever the result generated in data analytics would be used in measuring the growth of the organization.
This task, right from the collection of data to its final analysis, needs to be outsourced or delegated to the professionals. Several tools are used in analyzing these data, and there is the need to be meticulous in handling this task to generate accurate results.
For large business organizations, there should be in-house data analysts, and to ensure independence, a free-lance analyst can be hired. Also, software such as online meeting planners, appointment scheduling software, and online appointment schedulers can analyze the time spent on various tasks.
13. Repetitive tasks: In every organization, there are some work processes or activities that are done virtually every day. This kind of task should be delegated to a subordinate to save the time used repeatedly for other activities.
For instance, in organizations that always have morning briefing before starting a new working day, it is not every day that the manager will come around for the briefing. The subordinate can conduct the briefing on some days while the manager attends to other activities. Also, repetitive tasks bring about redundancy; such a task can be rotated among senior staff members or shared among team members.
14. Daily operations: For business owners with large organizations or those with different branches spread across several locations, delegation is imminent. To ensure the smooth running of the day-to-day operations of your organization, you need to put trusted hands in charge of the business activities, which will, in turn, give you feedback.
The toughest task is to delegate daily operations. No matter how prudent the manager may be, they can never run the organization as its owner. However, to improve productivity and reduce fatigue, such a critical task needs to be delegated with thorough supervision.
15. Delegate what drains you: Every individual has their weaknesses. This could be in the form of an organizational activity that needs to be done. You do not have to expend all your energy on it; you can outsource or delegate such a task.
For a business owner that finds accounting and invoicing dreadful and draining, you can hire those who find it easy to engage in or delegate it to staff members who can do it at ease. You can now channel your strength to other activities.
Conclusion
Delegation is an essential management skill. The ability of a manager to know who to transfer duties to and what kind of task to delegate another person to is very important. The most important thing is to get the job done appropriately and at the right time.
The time expended doing these jobs can be tracked using the Online meetings planner, Appointment scheduling software, online appointment scheduler. Furthermore, there are software and tools developed to improve productivity at work. They include Support. Cc, finder.io, sign. Cc, and a host of others developed by 500apps.
Discover Why Schedule.cc Stands Out
#1
Scale your appointments using online scheduler, email signature and bots
#2
Embed calendar on website, blog, and emails to speed up appointment scheduling
#3
Engage over an HD audio, video calling and through built-in video conferencing tool, 500Conference
#4
Sync Google, Outlook, and iCal calendars & stay up-to-date
#5
Reduce no-shows with automated appointment reminders
#6
Integrate with AI chatbot, BotUp, on website and capture leads faster
#7
Automatically schedule appointments post successful payment confirmation
#8
Share schedule links in your Gmail using powerful extension
#9
Unbelievable pricing - the lowest you will ever find
#10
Everything your business needs - 50 apps, 24/5 support and 99.95% uptime
Join the SaaS Revolution
All-in-One Suite of 50 apps

Unbelievable pricing - $14.99/user

24/5 Chat, Phone and Email Support