How Online Scheduling Software Can Empower Your Business Lifecycle?
There is a need of online scheduling software for a business to function efficiently. Learn why scheduling software is need of the hour and it's important in a workplace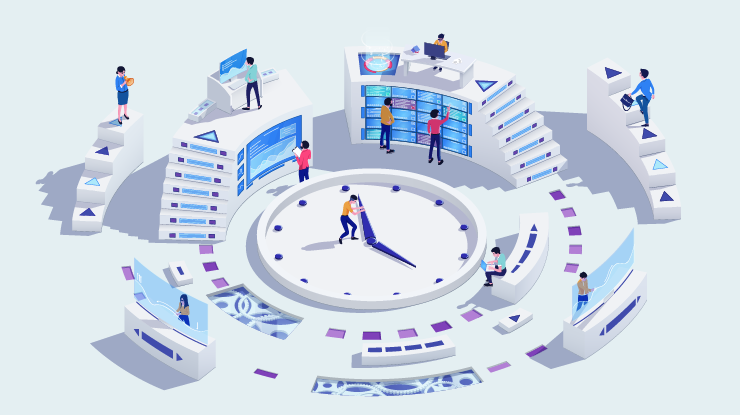 The technological evolution has changed our routines. We plan, prioritize, and run the day by having the daily routines. Our lifecycle is adopted to planning ourselves during working hours at work and during weekends with family times. As lifecycle demands everyday disciplinary actions to become an effective individual so we schedule accordingly. At times, there might be a few tweaks and turns happen that affect our lifecycles. And, the need for scheduling plays a prominent role to organize ourselves.
It's a natural tendency of humans to forget and ignore their schedules at times but what if those schedules decide your future outcomes? The same happens in business schedules. The business individuals run their work routines without planning and organizing. This opens the way to ineffective execution, undesired outcomes, and decreased productivity.
Hanging to schedules unveils proactivity, productivity, and efficiency. As Billionaires implement the quote –" What gets scheduled, gets done". So, planning the bigger picture of your daily business cycle uplifts the magnificent future. Those were the days to record every offline meeting in a journal. Also, to have a personal assistant to guide the business persons throughout the day. Now, this is where investing has become more. There's involved complexity. There's a lot to remind every single time. That was the time of banging the wrong hook.
The Digital Shift
Now, you need no personal assistant. Set the reminders, schedule your days, meetings, events, and maintain the details for yourself. There came a digital shift through online scheduling software, meetings scheduler, AI assistant, etc. The transformation made business lifestyles simpler, better, and conducive. The technology dominance has filled the gaps for the business individuals to run the routines and days as planned.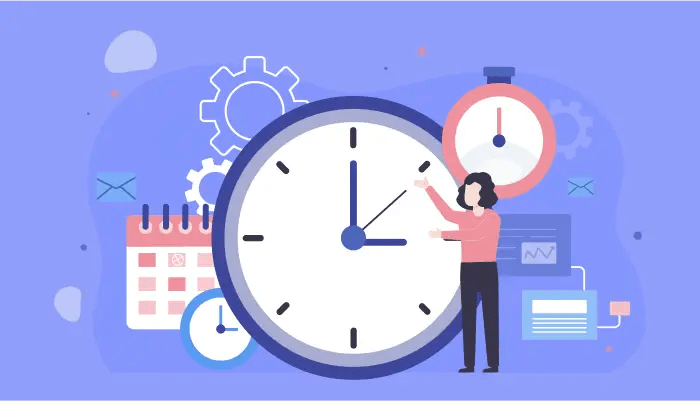 Today online scheduling software's became a need of the industry. The powerful artificial intelligence, virtual realities, and automated notification enablement have sparked interest among individuals. The need for scheduling software is as crucial as the need for exponential productivity for business individuals.
The days go organized, the meetings go planned, and the event responses can be recorded with the integration of appointment scheduling software. How exactly scheduling software has created the behavior of meeting lifecycle automations? How do business pipelines result in reaching the maximum productivity using AI-assistant featured software? Why scheduling software is significant to run your daily business? Let's pitch on each one individually and equip ourselves with exciting information about meeting planner.
What is Meeting Lifecycle Automation?
Online calendars such as Google Calendar are widely used to plan work and meetings. And, daily activities such as All Hands meetings, Work Report calls, or annual meets can be completely scheduled for a month or two or maybe for a lifetime (in a bigger perspective). Automating the businesses for a lifetime using online calendars that are powered by Artificial Intelligence and enable notifications from time to time is Meeting Lifecycle Automation.
Create a strong desire and commitment using automation tools. You are disciplined if the scheduling software is what you use to plan your day-to-day activities. The paradigm shift from traditional meets to responsive and alert-based events is a time-saving and never-missing aspect to consider in this fast-pacing, work overwhelming, and rushing scenario.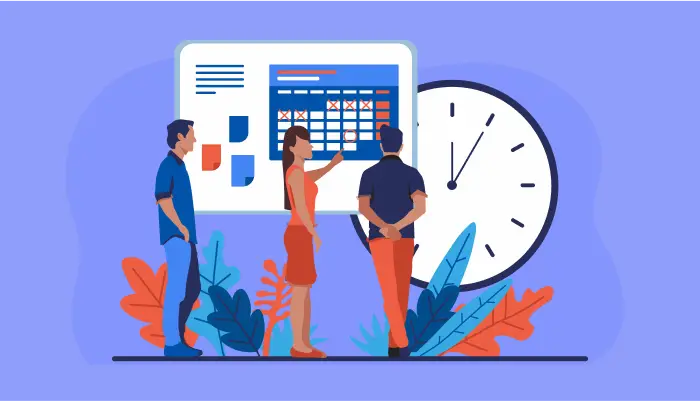 The deep-down advantages of Meeting Lifecycle automation impulses the organizations to choose the online scheduling software. The vision-elevating aspects include:
1. Achievable Goals - It's obvious to expect double your income and triple your productivity when you start a business – easy to quote here but difficult in real scenarios. A strong foundation by taking care of planning realistic schedules makes the goals traceable. Beginning with the baby steps and establishing a roadmap for the next 6 months or a year, helps you in realizing daily, weekly, or monthly goals to reach the desired vision.
2. Cutting Down the Costs - A business requires a lot of team efforts and a team doesn't restrict to internal. You may hire the individuals on a contract or project basis – how do you meet them and give your requirements? How do you decide on timelines? So, scheduling software plans for you and your teams by cutting down the costs on a project, individuals, and the self.
3. Track Unexpected Cancellations - Offline planning more often leads to last-minute cancellations. Scheduling in online calendars using the tools and sending reminders allows you to record the responses. Missing or canceling can be known before the events.
4. Everyone is on the Same Page - Your teams, clients, and you align with the clear timelines and planning. The roles and expectations become clear and every individual is aware of when to begin and end their responsibilities.
5. Planning Made Easy - It's a daunting task – always plan for meetings manually by emailing or calling everyone. You just need a tap, mention the email addresses of the people, decide on the agenda, and send the notifications to everyone with the help of online scheduling tools.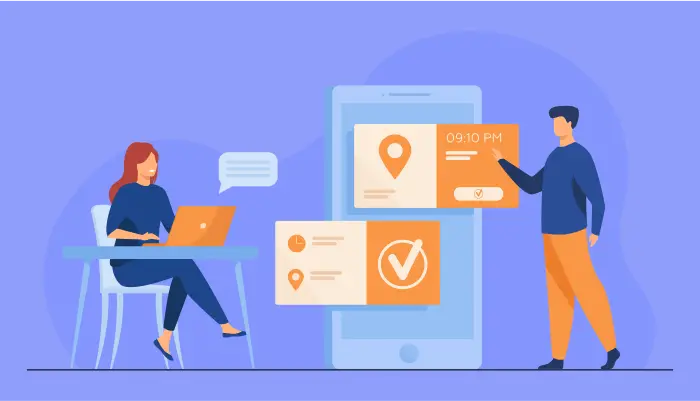 These five potential advantages boosted everyone to go for online scheduling. The less the chaos, the more the effectiveness. To make the organizations aware of what's on schedule and how everything can be organized, AI-assistant powered scheduling is helpful.
Meeting automation platforms automate the daily schedules to give relief from the time you spend on spreadsheets. Pre-event coordination, on-site management, and post-event analysis are three essential aspects provided by meeting automation tools.
Pre-Meet Coordination
Online scheduling tools have a feature – recording the responses of the individuals for the scheduled event. A natural reminder can be sent to the respective email addresses and calendars such as Google Calendar provides flexibility with options – Yes, No, Maybe. So, as you send the notifications for a scheduled event, you would be aware of the people who are up for it.
The arrangements for the event can be made and the event goes smoother with clear goals and planning.
On-Site Management
How well you are running with your clients? How are you scheduling your meetings with your customers? Is it just a talk or deeper perspectives?
Most of the organizations fail in hosting successful client meetings and they end up by understanding not even 50% of what clients need. Convert audience into clients by explaining your USPs, how your service helps them, and connect with them by understanding their expectations. It's a turning aspect with the help of online scheduling tools that are powered by AI assistants. However, Apple Inc.'s Siri and Amazon's Alexa are globally known for automation and notification reminders, scheduling tools have integrated voice assistants to remind you from time to time regarding the scheduled meetings and appointments with your clients.
Post-Event Analysis
Once you're done with a massive event or a crucial business meeting, you can retrospect on what happened and how to gather more audience for the next event. This is where scheduling tools help you in analyzing through the real-time analytic views. The emerging need for scheduling software shortly demands as business priorities and growth are what most business individuals prefer.
The further advancements in online scheduling software lead to massive ROI for businesses. Indeed, such dominant change leads to accelerating the business pipeline through lead campaign optimization, calls, and demos for inbound traffic, and keeps the engagement alive. All these optimizations are embodiments of aligning the business with the elevating lines. So, let's jump right into these optimizations and how they can help you.
Lead Campaign Optimization
If you're looking to boost your business in the online platforms, the best and successful way is to go for campaigns. The campaigns help the businesses to recognize the target audience and boost their presence by targeting based on location, user behavior, and user interests. More than these, campaigns are widely used to generate leads. So, the way you generate the campaigns in search engines defines the effectiveness of lead generation.
But how does an online scheduling tool help you in lead campaign optimization? You can't directly involve online scheduling to run your campaigns but you can create reminders from time to time. From beginning to end, you can define what to execute at the specific time travels. You can catch the glimpse of campaign behavior through automated notifications or reminders.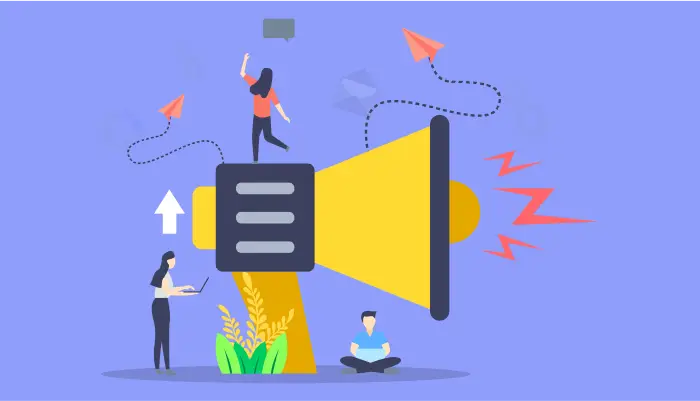 Calls & Demos for Inbound Traffic
Let's say a user is navigating through your website. There must be an attention-grabbing aspect that makes the user connect with you. And, once the user is excited, then he/she reaches you. Here you have two options: 1. to guide the user using customer support or 2. connect with him/her to make the deal. What would be your choice? Effective communication through a call with a user who is willing to sign-up for your business solution excites and becomes your client. So, scheduling the client calls from visiting your website through having deals to continuous interaction with the client during the project boosts brand identity. You can never miss scheduled meetings with your clients. Call and demos for the oncoming and upcoming traffic to convert them into your clients is one of the use cases of scheduling software
Keep Engagement Alive
As lead campaigns obtain clients to your business, engaging them is important. As you connect more with your clients so you'll understand details about their expectations and needs. So, keep the engagement alive using AI-assistants integrated scheduling software. Fill your days with complete planning, systematic scheduling, and run your work routines smoothly using meeting lifecycle automation tools.
Discover Why Schedule.cc Stands Out
#1
Scale your appointments using online scheduler, email signature and bots
#2
Embed calendar on website, blog, and emails to speed up appointment scheduling
#3
Engage over an HD audio, video calling and through built-in video conferencing tool, 500Conference
#4
Sync Google, Outlook, and iCal calendars & stay up-to-date
#5
Reduce no-shows with automated appointment reminders
#6
Integrate with AI chatbot, BotUp, on website and capture leads faster
#7
Automatically schedule appointments post successful payment confirmation
#8
Share schedule links in your Gmail using powerful extension
#9
Unbelievable pricing - the lowest you will ever find
#10
Everything your business needs - 50 apps, 24/5 support and 99.95% uptime
Join the SaaS Revolution
All-in-One Suite of 50 apps

Unbelievable pricing - $14.99/user

24/5 Chat, Phone and Email Support